BACK
Podcasts

|
Read
15 of Our Favorite Tips to Get You Started with Podcasting
Amanda McCluney March 7, 2017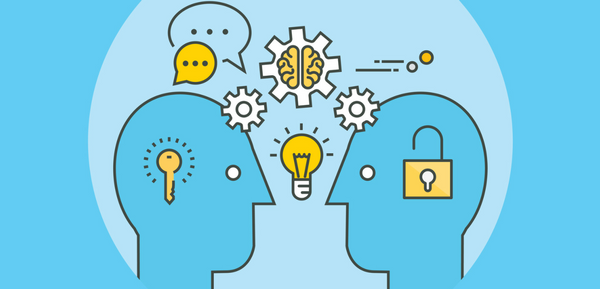 2015 kicked off our first landmark year in the content-sharing journey at BrightGauge. Back then, our team had started growing at a steady pace and we were able to get very focused on our Inbound Marketing strategy: we started blogging 3 times a week, our sporadic educational webinars turned into monthly sessions, and our social media platforms were more active than ever. It's safe to say our marketing reach was soaring to new heights.
We were feeling so great about these accomplishments that we decided to step outside of the more 'safe' content marketing options and try something new. Our decision to launch The BrightGauge Podcast came quickly and we wasted no time getting started. The topics at hand, the guest list and the conversation in each episode would be the responsibility of my podcast partner and BrightGauge co-Founder, Eric Dosal. Meanwhile, I would take care of promoting, producing and sharing each episode.

Initially we tried to do a little research about how to produce a podcast, but we didn't find very many helpful resources. So we took the few notes we had uncovered and more or less just plunged into the deep end. Now we're at 31 episodes and counting, so here's the guide we put together of 15 podcast tips we learned along the way.

Prepping for podcast success
Make a list of possible questions in case your guest needs a little nudge: We've found it to be very beneficial to send an outline of questions to each guest beforehand so they get an idea of things to talk about. Then when the conversation starts, we let things flow but also keep the questions close in case we see a need to help guide the conversation.


Know your audience when choosing your platform: Initially we launched The BrightGauge Podcast on SoundCloud, but we knew that the vast majority of site traffic from our community comes via Apple devices. Once we had a few episodes complete, it only made sense to launch on iTunes as well.


Don't spend a fortune on equipment to get started

: We launched in our conference room with only a

$60 microphone

and the MacBooks we use everyday - and relied on our wit, charm and talent to carry us the rest of the way (insert big wink and smile here).


Practice internally to get the hang of it:

Make sure you feel comfortable getting everything set up and do a test run while recording - verify that everything works properly before you set up a meeting with your first guest.
How to tackle a podcast conversation
Always use the microphone, even if the guest is remote: We have tried using regular earbuds that come with a spealer, but the microphone gives the best results by far on the recording.


Use a Skype Call Recorder for any guests who can't join you in person:

We recommend

ecamm's version

used in conjunction with the microphone; this gives us the best sound quality compared to anything else we've tried.


Be educational and offer value to your listeners: They're giving you some of their precious time, so make sure you're offering them something in return, instead of being promotional or throwing a sales pitch.


Don't rehearse too much, just get started:

You might be worried about how you sound or how it will turn out. Just go for it. We recorded our first podcast in one take on the first time we ever plugged in the microphone… yes, it was nerve-wracking, but also tons of fun. Again, let the audience listen to a real conversation unfold.

And if your guest has the jitters about not practicing?

… just remind them that you can always edit the recording if there's a huge blunder. No big deal.


Have a conversation, not a scripted interview: Nobody tunes into a podcast to hear a Q&A recording. Instead, forget that there's a microphone (a challenge at first), and focus on having a genuine person-to-person discussion as you would any other time. This helps your guest relax a bit and the chat itself will dictate the direction your episode takes.


Sometimes it's ok to repurpose other content: For a couple of our podcast episodes, we've converted webinars into podcasts. If there's nothing that has to be seen, you're not losing any value of the webinar content and you'll reach a broader audience.


Before you start, commit to doing 'X' number of episodes

: Chances are your audience will be slow to grow and you don't want to put your precious time into a few episodes and walk away. Decide upfront what you magic number will be (we committed to 10) and track your analytics just as you would for any other marketing projects. Podcasts are definitely a marathon and not a sprint.
Hot off the podcast production line
Try to aim for a 25- to 30-minute finished product: Some people can talk forever and if the value is there, go on a little longer... but remember that your audience may start to drop off if you go on too long. Plus, if people are listening during a workout or commute, staying in the 30-minute window is probably an ideal time.


Have a standard intro that starts each episode: This is a great place to give a very brief introduction to your podcast series and explain to listeners what you're all about.


Don't forget to promote each episode: We like to do a blog recap for each episode and of course social sharing, but we also make sure to highlight each one in our monthly customer newsletter.


Know your ROI:

From the initial planning to interviewing and recording, production time, recapping, posting and social sharing, know how much time it takes you to complete an episode. At BrightGauge, we spend a minimum of 4-5 hours on each episode.


Interested in learning more about planning and hosting successful podcasts? We've put together an in-depth guide based on our experiences and you can download it for free.
Free MSA Template
Whether you're planning your first managed services agreement, or you're ready to overhaul your existing version, we've got you covered!