BACK
Dashboards,

Podcasts,

Culture,

Gauges,

Customers,

Service,

Best Practices,

Customer Success

|
Read
[Podcast]: Episode 15 with Jason Romer of PriorityOne Group
Amanda McCluney April 7, 2016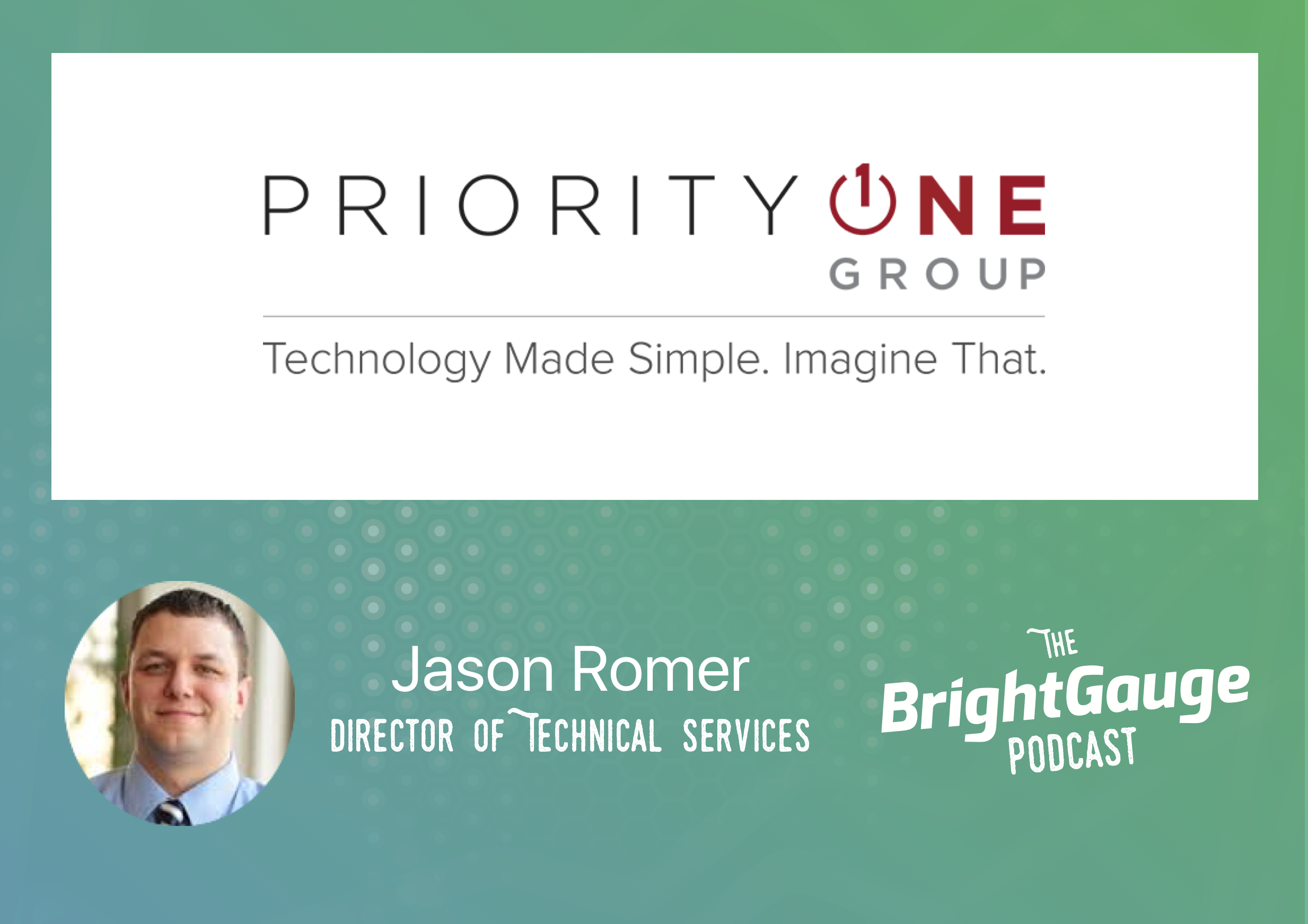 We often hear from MSPs who are stuck in the middle between being unsatisfied with their data solution versus navigating what they assume will be a major headache to change software. Jason Romer, Director of Technical Services at PriorityOne Group, found his team in that exact scenario but he knew a better solution was necessary in order to continue growing the business.

During Jason's chat with BrightGauge CEO, Eric Dosal, he speaks candidly about how and why he made the decision to change Business Intelligence solutions and what the onboarding process was like after adopting BrightGauge. He also shares advice on industry trends, managing to zero, increasing sales by using gauges, and real-life examples of the results seen when using data every day. Whether you're brand new to business metrics, or looking for a better data solution, Jason offers advice for everyone.
Deevloping a Data Driven MSP: Episode Highlights
As mentioned in the episode:
Want to find out more about The BrightGauge Podcast? Check out all the episodes here.
Free MSA Template
Whether you're planning your first managed services agreement, or you're ready to overhaul your existing version, we've got you covered!