BACK
Dashboards,

Podcasts,

Culture,

Customers,

Product

|
Read
[Podcast] Ask Us Anything, a Virtual Town Hall
Amanda McCluney December 15, 2015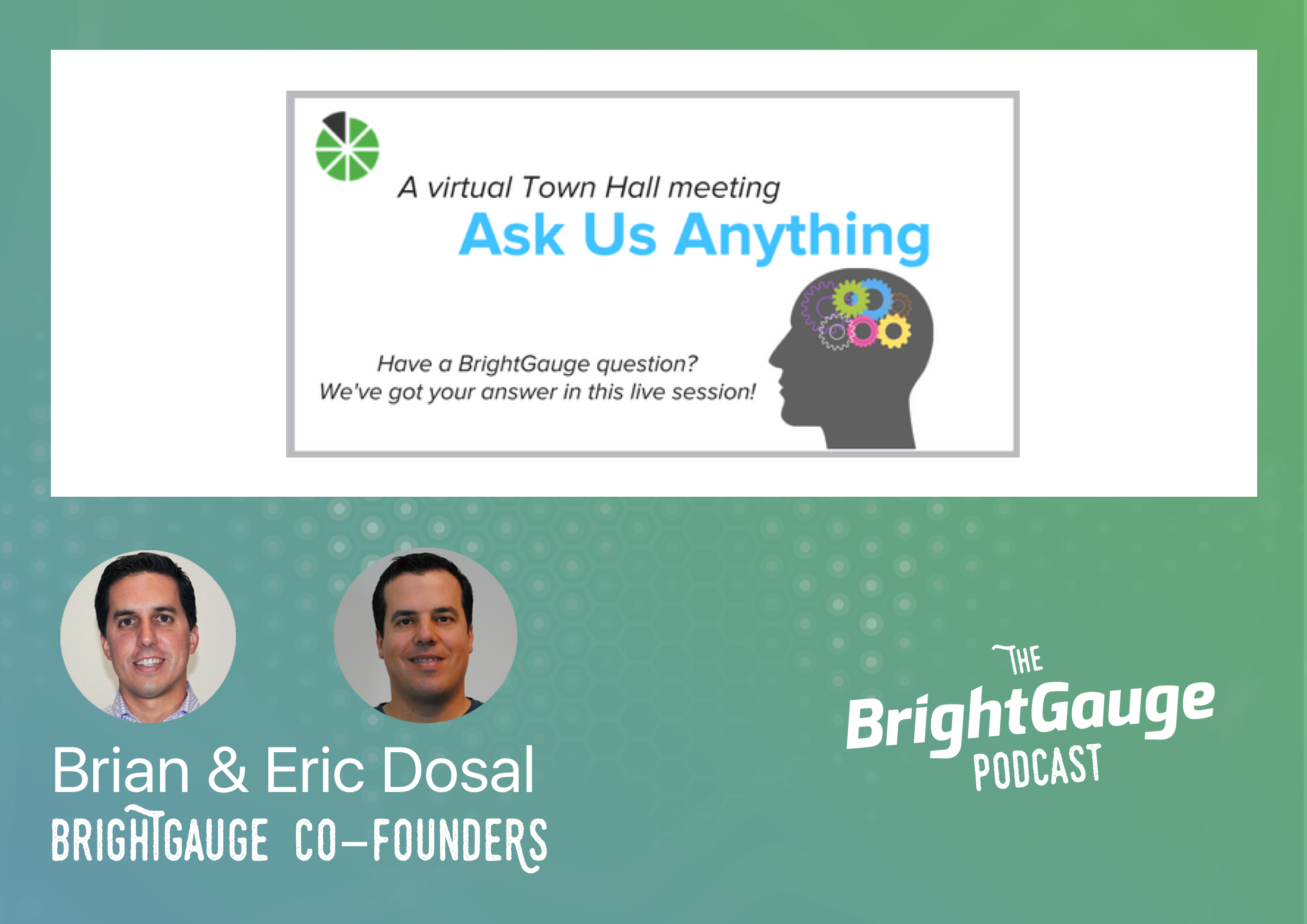 If you've tuned in before to The BrightGauge Podcast, you know that we typically welcome a guest on each episode to chat about their experience and advice in regards to the Service Provider industry. But in this episode known as Ask Us Anything, we turned the tables a bit and decided to let our community guide the conversation.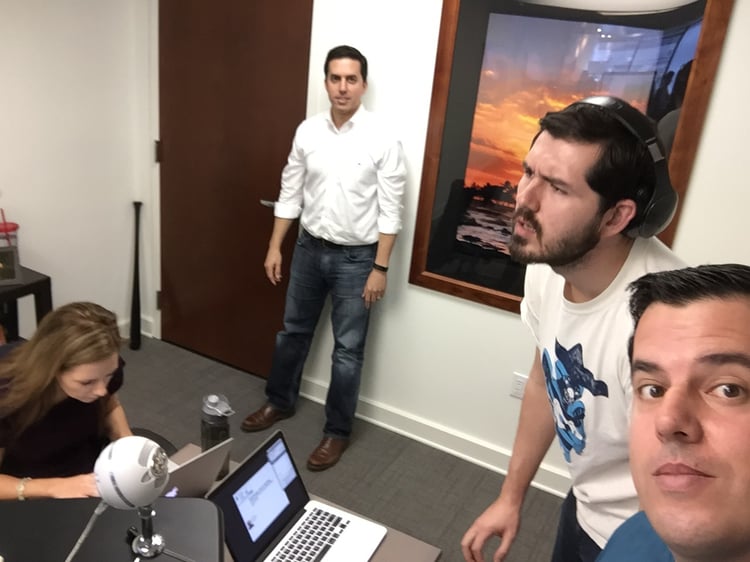 Me, Brian, Randall, and Eric getting set to begin "Ask Us Anything" live
Let's back up and explain how we got to this decision...

Here in the States during the last few months, we've all been smothered in the drama of politics playing out in the media. While our team has had some serious entertainment during the coverage, we were also taking notes on how these politicians connect with their audience - in particular we thought the concept of a Town Hall meeting was a great way to make sure the community gets the information they want. So, we recently hosted a virtual Town Hall webinar and let our attendees ask the questions. We covered everything from product updates to feature requests, application questions, our upcoming roadmap and more. Then we decided to share the same live recording for people who want to listen on the go...
Episode Highlights:
Want to find out more about The BrightGauge Podcast? Check out all the episodes here.
Free MSA Template
Whether you're planning your first managed services agreement, or you're ready to overhaul your existing version, we've got you covered!