BACK
Podcasts,

Customers,

Service,

Best Practices

|
Read
The BrightGauge Podcast: Year in Review
Amanda McCluney December 21, 2015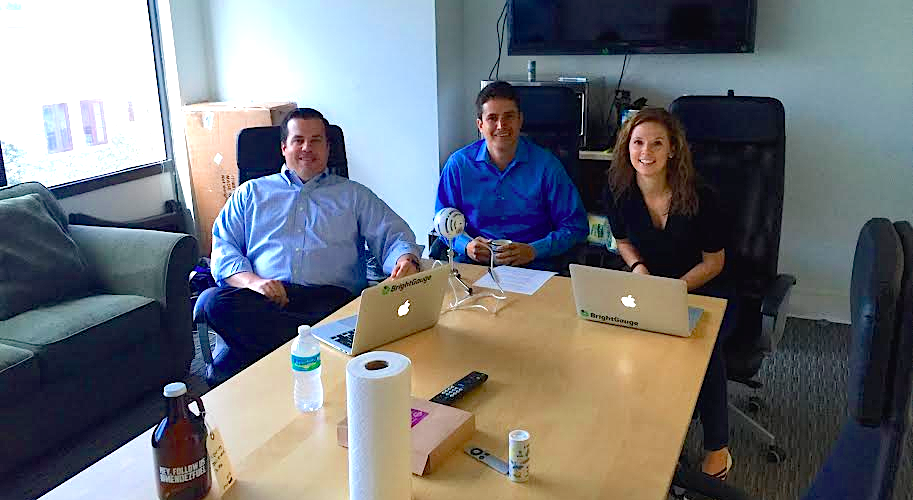 As we explained not long ago, 2015 was the first year for us when it came to getting a regular marketing schedule up and running, especially with a focus on producing content. We started blogging 3 times a week, we launched monthly educational webinars and then we decided to really conquer a variety of platforms with our launch of The BrightGauge Podcast.
It was thrilling to start a podcast, and in a short amount of time we went from having no idea of where to begin to suddenly feeling very proud of our accomplishments, based on both on our number of listens and the feedback we hear from our community. At the same time, we have a huge community spread around the globe and so we still hear from customers who had no idea about our podcast. We decided to recap all of the episodes from 2015 for those who are new or need to catch up on episodes.
Episode 1: Intro to The BrightGauge Podcast, featuring Eric Dosal and Amanda McCluney
We kicked things off with a closer look at how and why BrightGauge was founded, staying focused on driving growth over the last few years, why a team environment works so well for the business and where the company is going in the future. Listen on SoundCloud or iTunes.
Episode 2: The BrightGauge Sales Process, featuring Larry Garcia
Sales can be an overwhelming topic for any business because there are so many resources and ideas to try. In fact, we often hear that our customers aren't sure where to start when it comes to implementing or updating their sales process. So we called in our expert, Larry Garcia - our Director of Sales, to share some tips and actionable insights about his sales pipeline. From using storytelling in the sales process to helpful sales tools and even how to process a cold lead, Larry lays out his advice for the Service Provider community. Listen on SoundCloud or iTunes.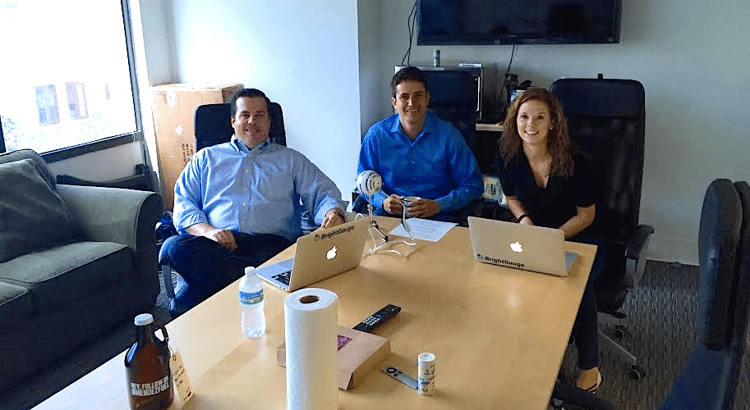 Eric, Larry, and I get set to record episode 2
Episode 3: Building a Sales Team, featuring Matt Gallo of United Data Technologies
Matt Gallo is the Territory Sales Manager of the SMB Division of United Data Technologies based in Miami. He joined us to talk about his experience in building a sales division for one of the largest Managed IT Teams in South Florida: his transition from sales to sales management, keeping his team focused on hunting new business, the candidates he looks for in the hiring process and even the hot topic of how to compensate a sales team. Listen on SoundCloud or iTunes.
Episode 4: Leveraging Technical Account Managers to Ensure Customer Success, featuring Jorge Azcuy of All Covered
Jorge Azcuy is the Managing Director of All Covered in Miami. He joined us to talk about building, launching, and maintaining a Customer Success program by utilizing Technical Account Managers. Jorge covers all the details on how to integrate TAMs within your service team: from initial onboarding, to developing and utilizing Semi-Annual Business Reviews to project management advice, compensation and incentives for TAMs, and even how to handle tension between TAMs and the service delivery team. Listen on SoundCloud or iTunes.
Episode 5: Growing a MSP Business, featuring Josh Kotler of Western Digitech
As the head of a rapidly growing MSP practice, Josh Kotler knows all about the challenges and opportunities we hear from many other folks within the community. One of the topics Josh covers is the role of vCIO and how Western Digitech utilizes them along with Network Admins to ensure the right solutions are in place for each client. Besides diving into the vCIO role, Josh also chats about contract structures, dividing his team into key delivery areas, setting customer expectations and more. Listen on SoundCloud or iTunes.
Episode 6: Insights from MSP Coach and Expert, Gary Pica
Gary Pica is well-known for being founder of the TruMethods peer group, but prior to that he owned one of the fastest-growing MSPs in the States with over 7,000 endpoints under management in a multimillion-dollar practice. As the head of TruMethods, Gary has coached more than 1,500 MSPs over the course of the last 5 years - and we were thrilled that he shared some great industry insights with us. Listen on SoundCloud or iTunes.
Episode 7: Tips on Identifying Your Ideal Customer, featuring Richard Tubb
Richard Tubb has worked with countless MSPs during his time as a Consultant, sharing the lessons he learned firsthand as owner of a MSP business. From bad customers to budgeting woes, placing price over value or lack of communication, Richard has dealt with all the challenges that are so common in the Service Provider industry. Listen on SoundCloud or iTunes.
Episode 8: Ask Us Anything (virtual Town Hall)
In this episode, we skipped the guest speaker and instead turned the tables in favor of letting our community guide the conversation. In a recent virtual Town Hall webinar we encouraged our attendees to ask us about all things BrightGauge: from product updates to feature requests, our upcoming roadmap and more. This episode features the live webinar recording of the Q&A session with our co-Founders, Brian and Eric Dosal. Listen on SoundCloud or iTunes.
With 8 episodes under our belt and so much support from our community cheering us on, we can't wait to soon share more sessions that are currently in the works. Make sure you follow us on SoundCloud or subscribe to our channel on iTunes to stay up-to-date as new episodes are released. Also, if you're a fan of free content, don't forget that we offer whitepapers, eBooks and webinars in our website Resources.
Want to suggest a topic for an upcoming podcast or webinar? I can be reached at amccluney at brightgauge dot com or leave your suggestion in the comments below.
Free MSA Template
Whether you're planning your first managed services agreement, or you're ready to overhaul your existing version, we've got you covered!