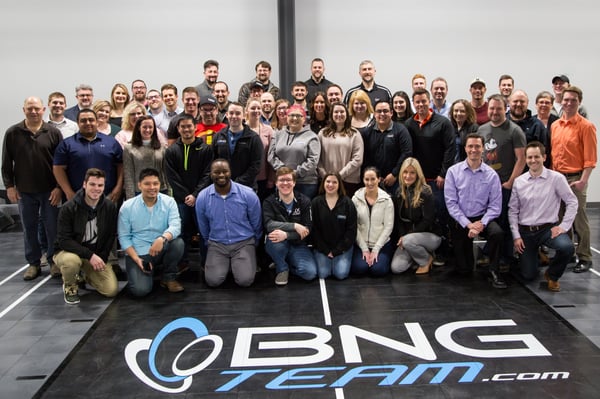 What happens when three students meet at North Dakota State University and all fall in love with the idea of being entrepreneurs? They all leave school to start their own business, of course!
That's exactly how BNG Team came to be.
Twelve years later, they're still going strong and have added BrightGauge to their stack of tools for an extra boost of support.
We chatted with CEO Brady Nash to learn more about BNG Team and how BrightGauge helps their daily operations.
How the BNG Team got its start
When BNG Team was formed in 2007, the founders aimed to create solutions that benefitted businesses operating in small North Dakota towns, where they are based.
Their roots were entrenched in the payment processing industry.
"We started our own payments processing business because we learned that many other companies in the industry operated with unfair processes, like overcharging rates and fees," says Brady.
From the beginning, BNG Team has had a passion for empowering other growth-oriented businesses to achieve their goals with an expanding set of premium business solutions.
With over 3,000 customers, they typically serve SMBs, MSPs, and small retail/restaurant shops with a POS system.
"We consider ourselves problem solvers," says Brady. "A customer in the SMB market who can benefit from multiple service offerings means there are more problems to solve, and that creates stickiness for us."
Over the last 12 years, they've experienced steady growth thanks to their smart business model which focuses on generating multiple sources of recurring revenue, plus their core values of excellence, happiness, and gratitude.
Like BrightGauge, the BNG Team founders are big fans of the EOS Traction system. It's helped them create a new level of accountability and made it natural for them to adopt BrightGauge into their stack of tools.
Becoming a BrightGauge customer
As another provider in the MSP channel, BNG Team saw an opportunity for a great partnership with BrightGauge.
Initially, they were attracted to the idea that they could tie together data from several different tools they were already using, which made implementation a breeze.
Now, BNG Team continues to choose BrightGauge because of the flexibility to customize their data and the insight they get into all areas of their company.
"Plus, we LOVE the customer support team at BrightGauge," says Brady. "They are always very responsive to our needs and happy to collaborate with us."
What BrightGauge has helped the BNG Team accomplish
BNG uses BrightGauge across every business unit, getting deep insight into all aspects of the company, including sales, marketing, operational, financial, customer satisfaction, team productivity, and more.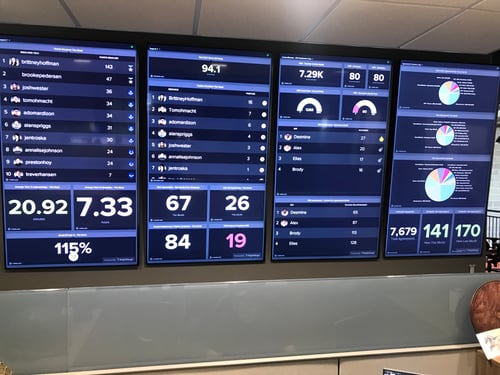 "We can drill down into areas that we hadn't even considered until we started to visualize our data with BrightGauge," says Brady.
As a company that follows EOS Traction, BNG uses BrightGauge goal sheets to increase visibility and accountability. They also enjoy driving friendly competition within departments through leaderboards for the sales team, customer service metrics, and customer satisfaction. This has created excitement around positive SmileBack scores and also brings attention to their deficiencies, so they can be addressed promptly.
Since excellence is at the core of their values, BrightGauge dashboards and reports have provided a way for BNG to measure their customer service metrics and provide constant feedback so their team can improve.
Thank you, Brady and BNG Team for being part of the BrightGauge family!
KPIs tracked: Kill Rate, Time to Acknowledgement, Customer Satisfaction