How Kite Technology Group invested in goal setting through BrightGauge
Kite Technology Group (aka KiteTech) is a U.S. based Managed IT service provider offering consulting, infrastructure management, security and compliance, US-based help desk support, cloud solutions, business continuity, and vCIO services. They package their suite of key IT services into a comprehensive support package specifically designed to proactively manage the unique technology needs of today's organizations. Also, Kite Technology has earned the CompTIA Security Trustmark+™. This is the highest level of recognition for IT service providers that consistently follow security best practices, demonstrate a commitment to industry recognized security standards, and adhere to prescribed security compliance measures. Over the years, Kite Technology Group has become a trusted technology advisor to more than one hundred organizations across the United States. While Kite Technology Group specializes in serving independent insurance agencies, they also provide IT services to nonprofits, medical offices, legal firms, manufacturers, construction companies, and other professional organizations.
In 2021, we met with Daniel Gilbert, the Chief Operating Officer at Kite Technology Group, to spotlight their beautifully designed dashboards, reports, and goal lists. As a result, Daniel co-hosted a user showcase webinar and was featured in our Dashboard of the Month series. After such a pleasant working experience with Kite Technology Group, we wanted to learn more about them and their journey as a BrightGauge partner. So, we once again chatted with Daniel Gilbert to learn more about Kite Technology Group and to see how, over the last 6+ years, BrightGauge has become such a big part of their daily operations and success.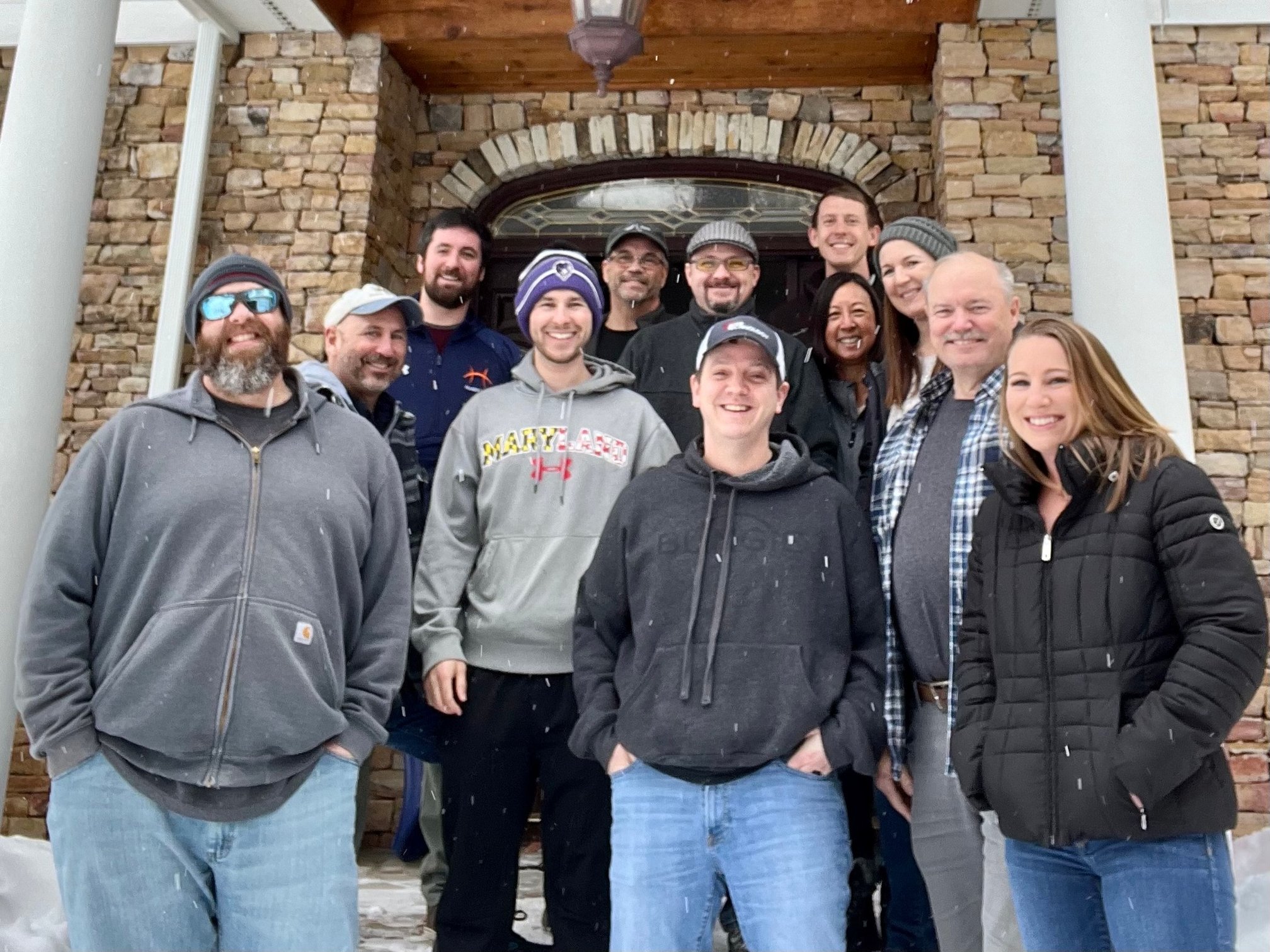 How Kite Technology Group got its start
Before forming Kite Technology Group, President Jeff Kite had already been self-employed for a decade. In 1992, Jeff was part owner of a cabling business when he realized he was much more interested in the computer side of IT than the cabling side. In contemplating his next move, Jeff knew he wanted the opportunity to combine his passion of helping people with his technical and networking skills. So, he decided to sell his share of that business and start an IT company. He was fortunate to have a jumpstart on that business because some of his cabling customers became his first IT customers.

In 1994, Jeff got his first Insurance Agency customer and when he served them well, they invited him to speak at a local peer group for Insurance Agencies. This began what would eventually become the primary vertical for Kite Technology Group: Independent Insurance Agencies.

Jeff operated for a long time but was struggling to mature and grow the business. By early 2004, Jeff started discussing the idea of a partnership with the now CEO, Greg DiDio. On January 1, 2005, Jeff and Greg established their partnership and rebranded the company as Kite Technology Group. After spending 17 years working for a Fortune 500 company, Greg left the comforts of "big business" to bring an "enterprise mentality" to KiteTech.

With Greg on board, Jeff was able to focus on building relationships with customers, while Greg was able to build vision and process, allowing the business to steadily grow. During this time, Greg led the transformation of a former "break fix" company into the national full-service IT company that KiteTech is today. This positioned them to provide high-quality proactive services to even more clients. Further, it was by Greg's wisdom that KiteTech began participating in HTG (now IT Nation Evolve) in February 2011. Having access to like-minded companies allowed KiteTech to learn from the successes and failures of others and to contribute to their peers' successes as well. Over ten years later, Kite Technology Group is still an active IT Nation Evolve member.

Another important turning point in the company happened in 2015 when Kite Technology Group established the Agency Executive Advisory Board. This was a group made up of principals at a handful of their customer locations, all running independent insurance agencies. The goal was to get a group of like-minded business leaders together (like Evolve) and learn what KiteTech could do to transform their company and better serve their needs. Daniel said "going into this process, we thought we would learn about the other aspects of IT we should be offering our clients. Instead, we learned that what our customers wanted most was advisement on how to run their insurance agency business better. We decided that we had an opportunity to build a consulting practice designed to help agency owners and their leaders improve their business operations. In 2016, we hired our first agency consultant, and have continued to deliver and grow ever since."

Between 2005 when Kite Technology Group was officially founded and today, they have grown from about 5 employees to about 40 employees servicing over 100 fully managed IT clients.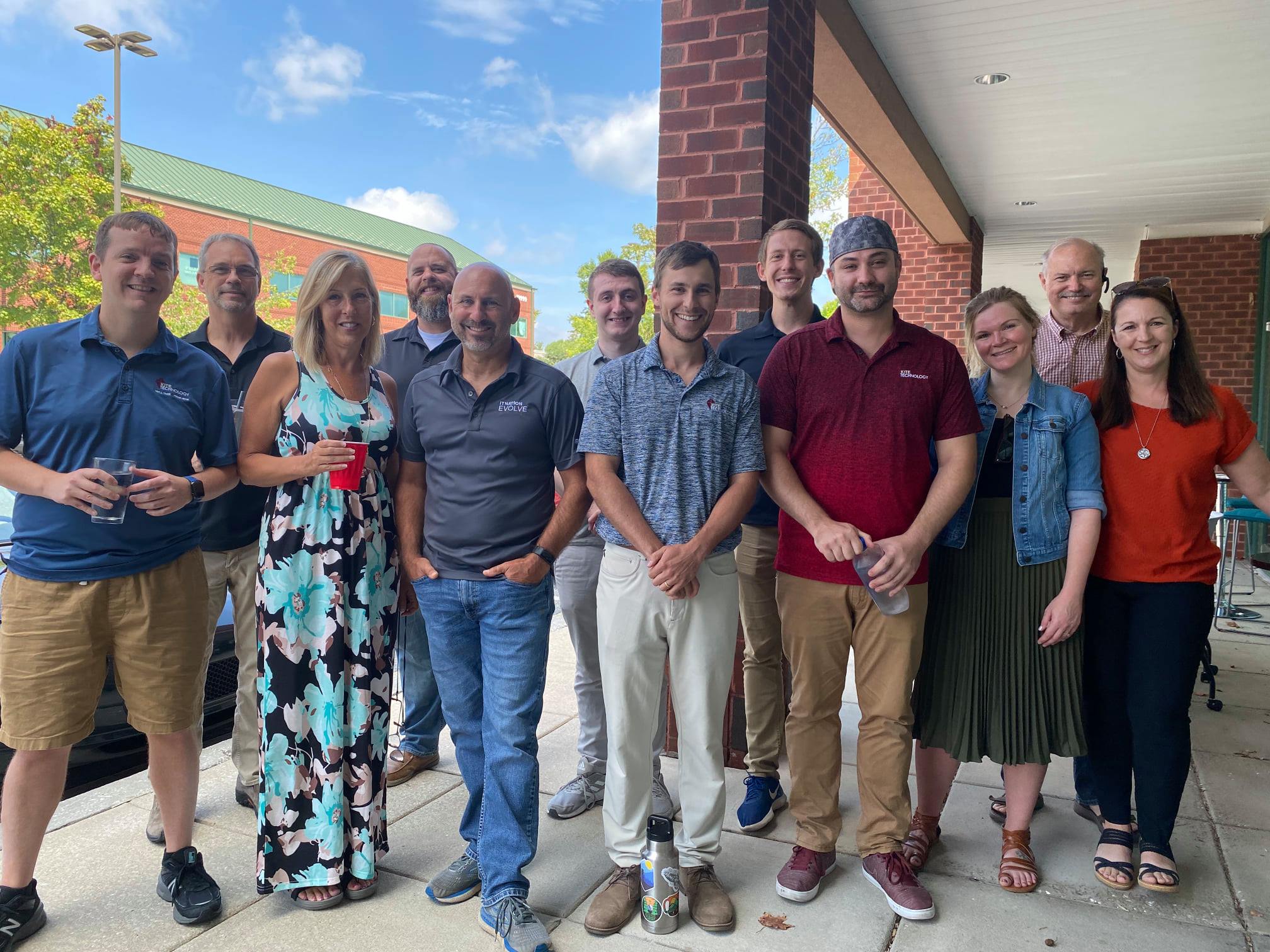 Becoming a BrightGauge partner
Prior to BrightGauge, Daniel said Kite Technology Group used ConnectSmart for several years. However, they found it cumbersome, requiring a heavy application for dashboard design and a dedicated machine for displaying data. That drove them to look for easier-to-use alternatives. After discovering BrightGauge in 2016, Daniel said he immediately realized how intuitive the standard web UI was right out of the box. Daniel stated "it was simple to add the datasources they needed including LabTech (now Automate), QuickBooks, Quosal (now Sell), and ConnectWise Manage. And having all of our data in one product that was easy to adopt was a game changer!" As Kite Technology Group added additional tools, such as SmileBack, and processes like EOS, they were able to continue building out and fine tuning their dashboards, reports, and goal lists through BrightGauge.
What BrightGauge has helped Kite Technology Group accomplish
Daniel said BrightGauge has been the cornerstone of KiteTech's business intelligence ever since they first adopted it in 2016. In the beginning, they were only using BrightGauge dashboards to help their teams keep a handle on service metrics, such as number of open tickets, unassigned tickets, and aging tickets. These kinds of metrics are particularly helpful to the dispatchers and arm them with the data they need to assigned or reassigned tickets efficiently. The dashboards also helped KiteTech's engineers stay on top of tasks, time entries, and helped them to better prioritize their tickets. By utilizing dashboards, team leads also knew where their support was needed and that enabled them to proactively prevent tickets from aging unnecessarily. As a result, Kite Technology Group has been able to drastically improve their SLA adherence metrics. Daniel said once they saw the success they were having in the service team, they started to spread their BrightGauge footprint into other areas of the business like NOC, Sales, Marketing, and Finance. Eventually they started making use of Goal Lists for their weekly EOS check ins, which has been instrumental in helping them achieve their company objectives. Kite Technology Group now uses Goal Lists at all levels of the organization for their EOS scorecards and Rocks. Today, every department of the company has dashboards and goal lists to look at, and every single individual in the company has multiple goals for which they are responsible. This added level of transparency and accountability has propelled Kite Technology Group's growth and has helped them garner happy customers. In fact, Kite Technology Group's 5 star google rating illuminates just how happy their customers are!
Most-used datasource: ConnectWise Manage.
Top 5 KPIs:
Billable Utilization
Team-Wide Billable Hours
Scheduled Tickets/Hours
Billable Labor Revenue
Revenue from Opportunities (Won and Expected)