BACK
Dashboards,

Best Practices

|
Read
2020 Roundup: Data Dashboards Best Practices & Examples
Susan Perez January 13, 2021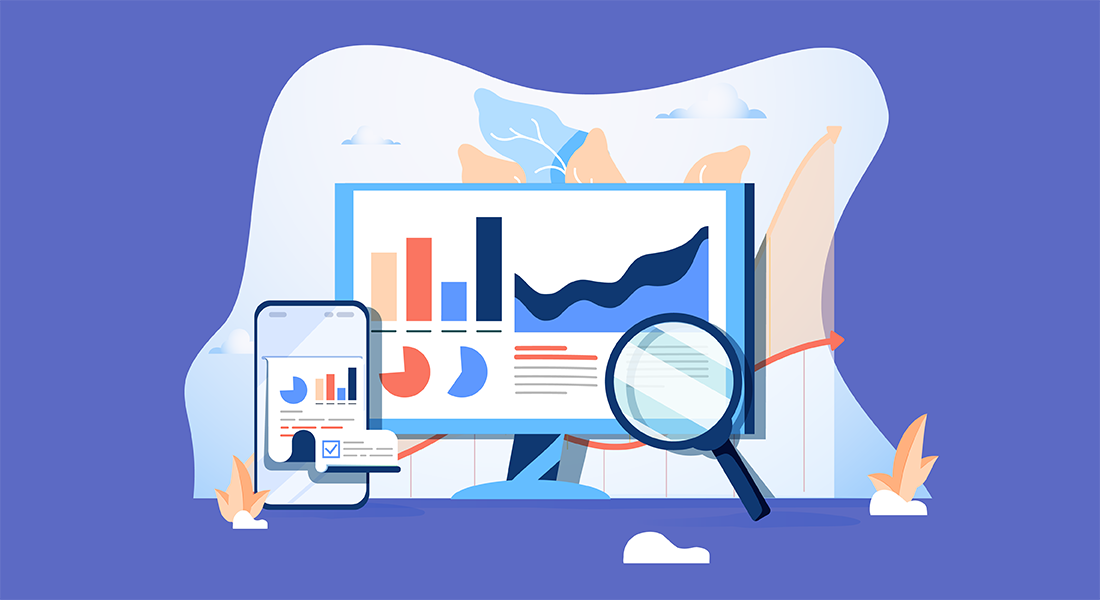 2020 was a banner year for dashboards. As workers shifted from the office to home, having access to vital information, valuable data, and important metrics at their fingertips was more important than ever. Across multiple industries, many platforms, and varied job roles and responsibilities, dashboards were invaluable for keeping tabs on systems and KPIs.


While good dashboard design is meant to keep things simple, they should improve efficiency, save time, and still provide all the data a user needs. For some users, particularly in the age of big data and with an intense focus on tracking metrics, that's a lot of information. For that reason, knowing how to design a dashboard with the end-user in mind is key. The bottom line is a properly executed dashboard has to be both useful and usable.


Quick Links
2020 data dashboards roundup


In much the same way as radio stations, tv stations, fashion influencers, restaurants, and even individuals reflect on the year that has passed to make a plan to look forward, our blog is doing a bit of the same. Why do we all participate in this time honored tradition? Because reflection is good. Because analyzing what we've done right, where we've been successful, allows us to recreate those wins. There's no reason why, as businesses, as managers, as strategists, we shouldn't do the same. And, if our dashboards would do it on their own, we'd let them. Instead, let's take a look at what went right this year.

Top data dashboard best practices


As noted above, the goal of any dashboard is to be both useful and usable. Keeping that in mind there are a few best practices, some familiar, some new, to consider when designing dashboards for business use.


1. Consider the end-user- First and foremost, any dashboard should be designed with the user in mind. What information is relevant to these specific user or user group? What information are they monitoring regularly and what's the best way to deliver that information? Should it focus on operations (what's happening now)? Analytics (performance trends)? Or strategy (KPIs)? Always design with the end-user in mind.


2. Keep it high level- On first glance, your user should see the data they need. If they need to drill down and dig deeper to get more specific information, provide an easy way to do so, but avoid cluttering a dashboard with too many cards.


3. Consider data representation elements- Not all data needs a number. Some data, particularly as you move into performance analytics and KPIs, may be better represented by a chart or a graph or a meter. For example, when considering network performance, a meter that shows a slow down in red rather than a number which measures user traffic may be more useful.


4. User design and information architecture principles- When structuring the layout of your dashboard, remember design principles and consider the importance of information. If design principles say lead with the top left corner and move in a "Z" direction, the most important data/metric should go in the top left corner and lead from there.


Similarly, the temptation exists to fit as much as possible on a single screen and to use bright colors, and a lot of them, to help differentiate data sets. However, this actually runs contrary to design principles. To make a dashboard most useful, keep it simple.


5. Create context- It's great to have charts and graphs, but label them or consider allowing a user to drill down to comparison through a simple click. Some data isn't nearly as useful if there's no framework around. Consider again a user traffic metric. If a dashboard reports 54 current users, that information is data and might seem useful on the surface. However, if it's noted that bottlenecks occur at 56 users and traffic is heavy, then the context of 54/56 becomes important.


6. Consider multiple layouts- Your main dashboard should have a different appearance than dashboards that drill down or represent different users or systems. You want your user to be able to, at a quick glance, determine which "view" they're looking at. It doesn't have to be complex, but simple layout changes will indicate where in the dashboard a user finds themself. Applying filters to your dashboard which you can toggle on and off can help you achieve the view you're going for.


7. Optimize for accessibility- If your workers are remote or there may be need to view dashboards on a mobile device, make sure you've designed with that layout in mind. This may have been a tough lesson learned in 2020, but moving forward in 2021 and beyond, remote workers will need those dashboards and desktops or laptops may not be their device of choice.


8. Measure performance- We likely spend a lot of time talking about metrics, KPIs, and data regarding our businesses, we should be doing the same when it comes to a dashboard. Is it functional? Is it working? How are the end-users actually using it? As with any tool we use, we should regularly be evaluating if it's the right tool for the job. Dashboards are no different.



Effective data dashboard examples


Over the course of 2020, we highlighted a few standout dashboards to share with you.


Clever Ducks, an MSP out of San Luis Obispo, California focuses on clients who want to strategically use IT to cut their costs. They built a client success overview dashboard that allows them to effectively manage their customer relationships. Blending visual and informational architecture design strategies, they achieved a clean and clear dashboard that not only simplified their CRM duties, but also improved the efficiency of client meetings. Check out their dashboard view here.


If like many companies, you're managing a remote workforce, then you likely understand the struggle of keeping track of where team members are on important objectives. At the start of the pandemic, in April, we shared our Managing to Green and Managing to Zero dashboards. As discussions of remote work continue, these are still incredibly valuable. Further, in BrightGauge, you can filter those dashboards for individual team members and share with them to ensure alignment on key objectives.


Another remote work management dashboard, this time from Network Doctor based in the Northern U.S., demonstrates how a dashboard can manage a team members workload and time utilization as well as how that fits into a larger strategic picture. Not only are they managing team members and utilization, but it's helping them handle trouble tickets in a way that fits into current team availabilities and needs. Check out their dashboard view here.


While BrightGauge dashboards are great for team management, they're also versatile enough to give a high level overview of essential KPIs and financial insights for a CEO. As demonstrated by Premier One, a dashboard like this keeps all important data in one place providing enough data for an assessment of what's impacting a businesses revenue and what strategies will be best moving forward. Check out their dashboard view here.


The final dashboard we shared with you in 2020, the Agreements Dashboard, is a great way to assess whether your Monthly Recurring Revenue (MRR) is hitting the mark. It's a great tool for sharing a lot of key data points with executive team members regarding that MRRs as well as customer value. If your executive team and even CRO need a quick look at the customer landscape, this is a great option. Check out that dashboard view here.


Transform your use of data dashboards in 2021 with BrightGauge!


2020 was full of challenges and, for some, being able to adapt your business to meet them head on may have been one of them. For many, it just meant finding the right tools, like BrightGauge dashboards, which allowed managers to keep remote teams working together and achieving team objectives.


As you move into 2021, and as we adjust to this new work landscape that no doubt will continue to include remote work, stay on top of your business and team member needs with digital dashboards. To talk to someone about how we can help you inform, analyze, and strategize with BrightGauge's customizable dashboards, get in touch today.
Free MSA Template
Whether you're planning your first managed services agreement, or you're ready to overhaul your existing version, we've got you covered!