BACK
Dashboards,

Gauges,

Integrations

|
Read
How Your Business Can Benefit from the E-Automate Dashboard Integration
Susan Perez March 10, 2021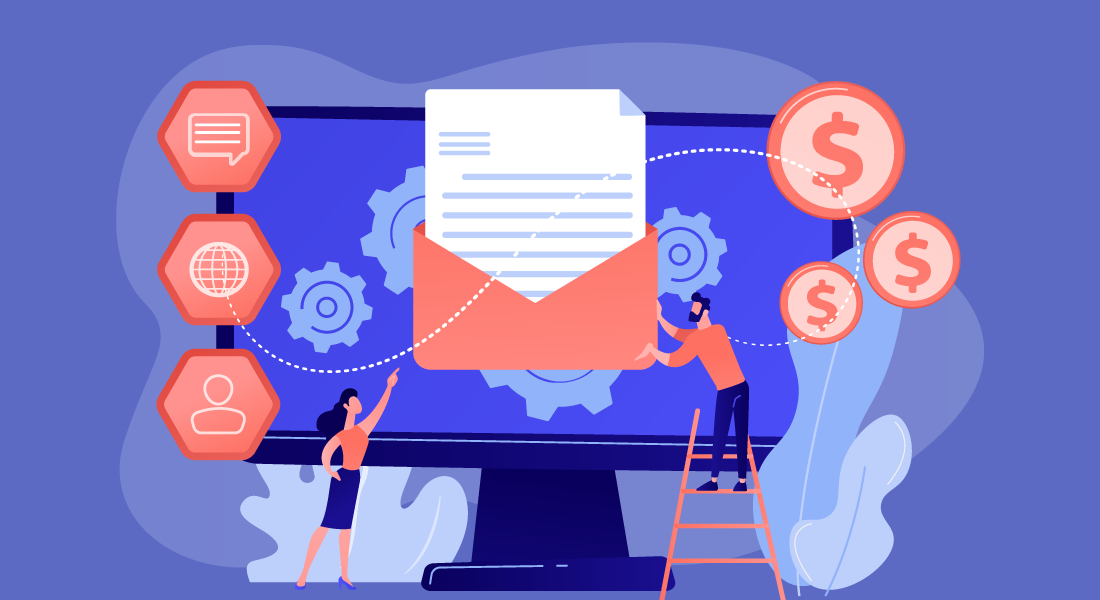 While some can quibble about the meaning of the phrase "Time is money," the truth is time spent on one task does take away from others. When you're trying to prioritize the needs of your clients and provide exceptional service, finding tools that enable you to be successful while enabling you to grow your own business is fortuitous. It's why the pairing of an exceptional data collection and reporting tools with the power of automation is the kind solution that builds strong service relationships and provides the foundation for solid business growth.


BrightGauge and E-Automate both offer business services that help streamline your efforts, saving you time and money, allowing you to grow your business all while providing outstanding customer service. When the two join together, you've got instant access to the data you need, the reports you want, and the automation that delivers both assets where they need to go.



Quick Links
What is E-Automate?

E-Automate is a cloud based enterprise resource planning platform that streamlines all business operations and procedures by putting them in one easy to use application. Unlike traditional ERP platforms, E-Automate leverages the latest technology to work more efficiently so you can work smarter, not harder.


In other words, regardless of your industry, you can automate the processes and gather the data you need across multiple locations, multiple clients, and multiple inputs and have reports automatically sent directly to you.
3 Core Features of E-Automate

BrightGauge's ability to pull the data you need to monitor from multiple sources and display it on one seamless dashboard makes for an invaluable and powerful tool for monitoring KPIs and critical business data. When paired with E-Automate, the two create a powerful system that harnesses the strengths of both BrightGauge's dynamic dashboards and E-Automate's automation capabilities.


E-Automate Data Dashboards

Regardless of the customer data you need, whether it's service calls, parts ordering, or other sales and service functions, BrightGauge and E-Automate, paired together, provide a single integrated dashboard that's updated in real-time. What this means for you is there's no logging in and out of multiple systems, no complicated spreadsheets, no cutting and pasting information from one place to another. Further, because it's automated, there's no searching for the data either. The dashboard updates automatically, providing you with key data and information, saving you time so you can service your customers rather than the data.


Customizable E-Automate Reports

One of the most important aspects of any business is reporting. Whether it's to our clients or to our team, we need to be able to furnish the data that demonstrates how well we're doing our jobs and where we need to focus our efforts to improve. Whether you're tracking the KPIs of your team or your SLAs, BrightGauge's platform enables you to create customized reports based on the data you need and want. Then, when partnered with E-Automate, you can schedule that report to run as frequently as you need it to, easily adjusting when to send it and to whom. Reporting is a service provider essential and providing detailed reports, on time, helps keep your customers satisfied, improving your service level, but not increasing your workload.


Default E-Automate Gauges


All of BrightGauge's integrations come with default dashboards and gauges, and E-Automate is no exception. With 72 default gauges that measure the business demands that matter, we're ready to help you out of the gate. While customization is one of the many benefits so is being able to leverage this powerful tool from day one.
Why Use BrightGauge With E-Automate's Dashboard Integration


When it comes to providing customer service, one of the best things we can do is to stay abreast of our customers' needs, anticipate them, and be responsive to their fluctuations. To provide even better customer service, we can be predictive and anticipate their needs and deliver before they ask.


While those are laudable efforts, and the hallmarks of exceptional service, they're also incredibly time consuming. They require regular data collection and analysis and frequent reporting to a client to reassure them that we're keyed into the needs of their business and our job as a service provider. In competitive industries, this enables them to focus on their business and trust that they're in good hands. The value of that is immeasurable.


One of the best ways to provide this service is to leverage the tools available to you, tools like BrightGauge and E-Automate. This pairing gathers the data collection you need to deliver on your SLAs in one place, and enables reporting that reassures your customers. As a result, you build the kind of trust that creates long lasting relationships and increases the lifetime value of your customer.


If you're ready to talk about how these two solutions can help you streamline your business and deliver exceptional service and support, get in touch with our team today.
Free MSA Template
Whether you're planning your first managed services agreement, or you're ready to overhaul your existing version, we've got you covered!