BACK
Customer Success

|
Read
Best Practices for Boosting Transparency Through Client Reporting
Susan Perez December 2, 2020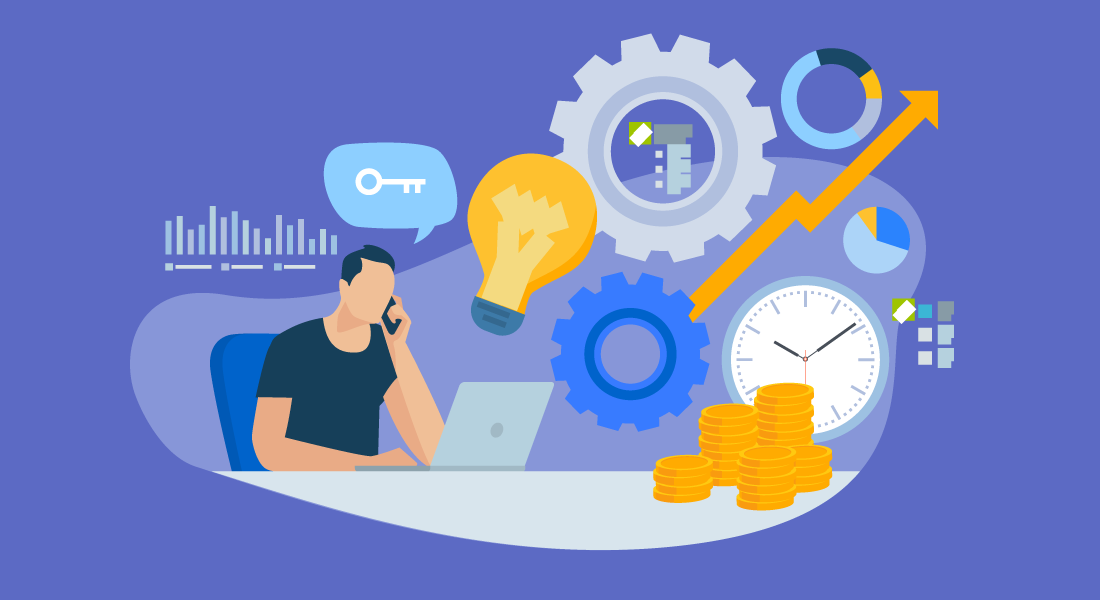 Transparency in business is more than just a corporate buzzword, it's a crucial tactic for earning client trust. Client reports help managed service providers (MSPs) build transparency with their customers by sharing vital data points on a regular basis—ensuring that the client is kept aware of important developments with whatever services the MSP is providing.
Why does transparency matter in business? How can you create transparency with reporting automation?
Why transparency in business is essential
Transparency, or the ability to make clients feel as though you're not hiding anything, is a critical trust-building tactic for any business. Without transparency, your business is a faceless entity—one that is readily replaceable.
Giving customers insight into your processes and results helps to demonstrate the value of what you do. It can also help to explain any setbacks that may impact your service level agreements (SLAs) or results. This can be crucial for maintaining a positive relationship with clients even when things aren't always going right.
For example, ask yourself this: Have you ever had a problem with a service, but couldn't get an answer out of your service provider about why there was a problem or how they planned to fix it? How frustrating was that experience for you? Now, what do you think your own clients feel if they can't get a status update or an answer about an issue from you?
Forbes notes that one of the benefits of transparency is that it can help improve profitability. According to their article, "polls through the years indicate at least two-thirds of consumers would spend more if it meant buying from a transparent company. A stunning 94 percent rank transparency as the greatest factor in brand loyalty." In other words, clients are willing to spend more for the peace of mind of dealing with a transparent partner and are more likely to stay long-term when they feel they're being given the whole picture.
5 ways to increase transparency through client reporting
So, how can you use client reporting to create transparency in business settings? Here are a few tips to get you started:
Focus on the metrics that are most important to the client. While giving the client a report that has every possible key performance indicator (KPI) on it can provide value, it can also be overwhelming. Consider which performance metrics actually matter to your client based on their goals and their role and create a list of the ones that make the most sense to report on. Creating a "data dashboard" view of the client's most important metrics to go on the first page of the report can make it easier for them to find the info they want so they can avoid wasting time going through a massive pile of statistics with every report.


Use Reporting Automation. Manually compiling client reports can be a major time sink—especially if you have to gather data from multiple sources and compile it into a digestible format. Client reporting software can help to automate this task. Using a client reporting solution that can draw data from multiple sources to automatically populate a report with the appropriate metrics can save hours of time on each report and increase transparency by ensuring that each report is consistent.


Customize client reports for different stakeholders on the client side. Odds are that there are multiple decision-makers or VIPs in the client's organization that may need to see the data in your client reports. However, not all of them may need to know the exact same things. Identifying the key stakeholders who need to see your reports, verifying the specific KPIs that matter to them, and creating custom reports that address their biggest concerns with a simple KPI dashboard view can all help to massively increase transparency with your customers. Additionally, it helps demonstrate the ROI for your services to multiple decision-makers (which can be important for when the client is internally reviewing whether to retain your services moving forward).


Regularly communicate with the client outside of your reports. While client reporting is important for building transparency, these reports shouldn't be your only communication channel with clients! It's important to speak with clients outside of these reports to get updates about new initiatives they may be launching or changes in how they evaluate success in their organization. This can help keep you updated about important changes in the client's organization that may mean needing to track different KPI dashboards in your client reports.


Keep reports consistent (unless a major change is needed or requested). From one reporting cycle to the next, it's important to keep the reports you send to the client as consistent as possible. Keeping your report format consistent from one report to the next helps make it easier to parse for your clients because they'll know exactly where to look for the info they want. Short of a major change or a client request, it's best to be as consistent as possible with client reporting formats (using reporting automation and other tools can help with this)!


Boost transparency with BrightGauge's client reporting tools
Do you want to transform your client reporting process in a way that makes things faster, easier, and more consistent? If so, BrightGauge's client reporting tools can help make you more transparent.
With BrightGauge, you can easily create custom client reports using a drag-and-drop editing tool that gives you complete control over what data the report contains and where that information appears. Data for each report can be automatically pulled in to populate the KPI dashboard and individual data points throughout the report.
BrightGauge's reporting automation tools also allow you to schedule repeated automatic reports. Instead of having to set up each report and manually email it out to every client, you can set up a regular report once and let BrightGauge send an updated report each week, month, or quarter as needed to meet your reporting SLAs. This can be a huge time-saver for anyone who has to send a lot of client reports!
Are you ready to transform your client reporting and build transparency? Reach out to BrightGauge today to get started!
Free MSA Template
Whether you're planning your first managed services agreement, or you're ready to overhaul your existing version, we've got you covered!