BACK
Customer Success

|
Read
How to Show Value and Boost Sales Through Report Automation
Susan Perez February 3, 2021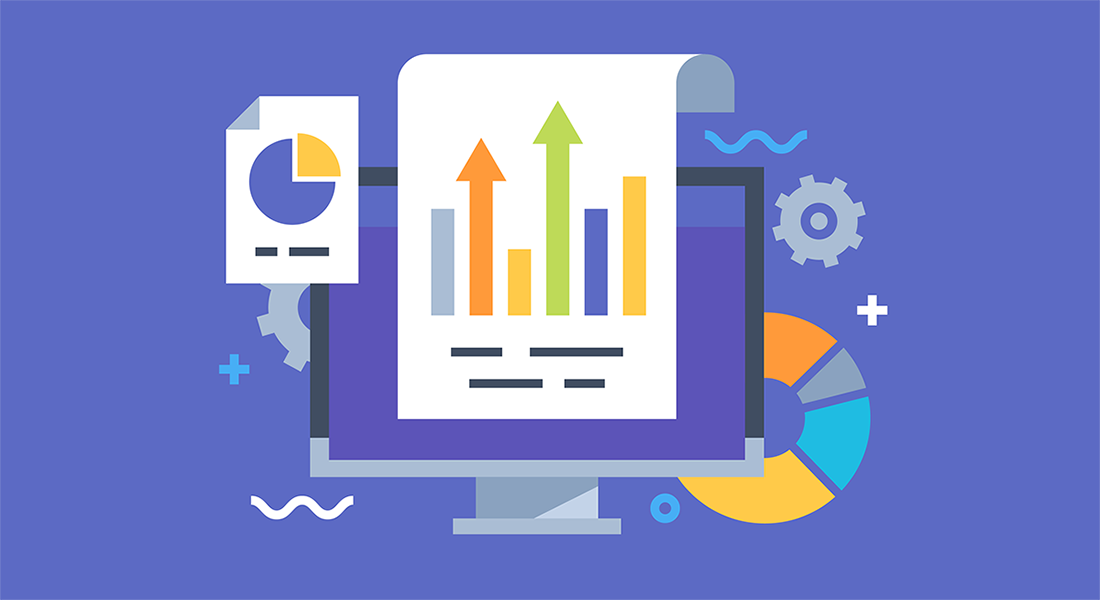 When businesses look at their own key performance indicators (KPIs), one of the primary measurements to gauge customer service is the customer's satisfaction and revenue expansion (their willingness to purchase additional products or services). What, though, are the mechanisms to drive those metrics? And what drives customer satisfaction?


When asking what customers want, the clear and obvious answer is a return on investment (ROI). They want to know, and expect service providers to show, exactly how the service provides value and drives or supports their business objectives as well. The most effective and efficient way to provide that is through report automation.


Quick links:
Challenges of showing value to clients on a regular basis


When clients are looking at their own metrics and determining what adds value to their business, particularly during the budgeting process, they're hoping to see exactly how your service is beneficial. If it's clear, and you've provided tangible, visible results, then the challenges of demonstrating your value are certainly surmountable.


Your client is looking for consistency and reliability. No one wants to chase down a service provider for the data they need to justify the expense. No one wants to have to translate complex reports that are delivered differently every time.


While delivering the same product or report in the same fashion at the same time is key, if it's not the data the client is looking for, it can be a huge misstep. Not only would unnecessary data create more work for the client, and you, but it can also suggest a lack of transparency, both of which are damaging to the customer relationship.


If your competitor is offering the same services, at the same price, failure to deliver on promises or an ability to show how your service is supporting your client's goals will likely impact retention. It's one of the reasons that robust client reporting tools are essential to you.


4 ways to quickly show your value to clients through report automation


The truth is, if your service is running effectively and smoothly, chances are your client isn't spending much time considering your value, at least not until there's a problem or a question about the expense.


Regardless of if clients are looking closely at their ROI of working with you, there are plenty of ways you can showcase the value you deliver when using reporting automation.


1. Your automated reporting provides a valuable touchpoint


Simply put, this deliverable reminds your client that you're there and working for them. It's a great way to initiate interactions and conversations with a client in a way that builds your relationship and positions you for future sales.


2. You're offering your expertise


Reports, and customization of those reports based on KPIs, allow you to demonstrate your knowledge. But this expertise is not just of the service you're providing. You're also showcasing the strategies your client can use to leverage your service to build their business.


3. You're building trust and a positive rapport


Trust is as good as the coin of the business kingdom. It's not just about the touchpoint; it's about your ability to respond consistently, agilely, and reliably to the client's needs. Without being present, automated reporting makes you visible, and your ability to deliver what a client needs through a solid client reporting solution makes them feel heard.


4. You're demonstrating accountability


Along with building trust, regular consistent reporting shows that your business is accountable to the client. In a competitive market, the winner is often the providers whose customer service includes addressing client needs. Regular automated reports show your client that they're a priority and when they have questions or needs, you're willing to answer.


How building strong client relationships through reporting leads to increased sales


As noted above, regular reporting provides a valuable interaction with your client. Not only does it address their immediate needs, but it also opens the door for discussions regarding what needs aren't being met, where their opportunities for growth are, and, perhaps most importantly, what role your business can play in that growth.


Consistency, reliability, responsiveness, and expertise all build trust. Trust builds relationships. Relationships drive sales. If your client is already impressed with the services you're providing and sees demonstrated value, when they look to grow, they want to grow with someone they trust.


Client reporting tools that provide automated reports on the KPIs they care about put your service in the position to make that sale.


Drive revenue and boost customer service rates with BrightGauge's client reporting capabilities!


When looking at your own organization's metrics, you're likely looking at ways to drive revenue, retain customers, decrease acquisition costs, and boost profit. Providing the services your client's need and reporting on the KPIs they care about help build the kind of relationships that lead to future sales and, even better, referrals.


BrightGauge's client reporting tools allow you to build customizable reports that get delivered right to your client. There's no time spent pulling the data, organizing it, and forwarding it; our tools do it for you. Reports are on time and organized where they need to be, freeing up your time to build your business with no sacrifice of customer support.


Satisfied customers are customers who stay with you, and report automation ensures you keep delivering the same quality to the necessary stakeholders when they want it.
Free MSA Template
Whether you're planning your first managed services agreement, or you're ready to overhaul your existing version, we've got you covered!