BACK
Best Practices

|
Read
4 Steps Of A Successful Sales Process
Eric Dosal September 13, 2018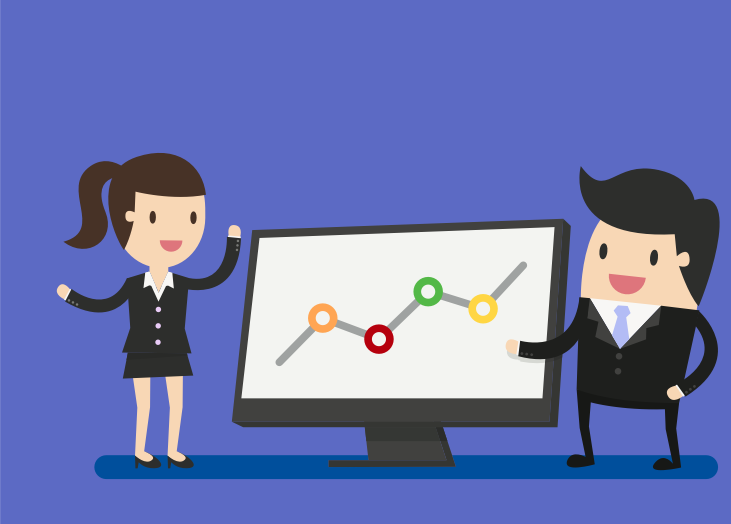 Without a documented sales process, you put your sales team at a complete competitive disadvantage when it comes to managing their opportunities. The sales process has many parts, but for the purposes of this blog post, I want to focus on the different stages of opportunity. When we launched our Managed Services Practice, we had an $800K run rate. After five years of hard work, and a bit of good luck, we sold the company, which was then on pace to do over $9MM.
One of the keys to our tremendous growth was breaking our sales process out into stages. We tried several versions of this strategy throughout the years, but the one I found to be most effective is the one I still use today at BrightGauge. This process breaks down the sale into four stages, Connect, Qualify, Evaluation, and Decision. Here's an infographic and more detail on each stage: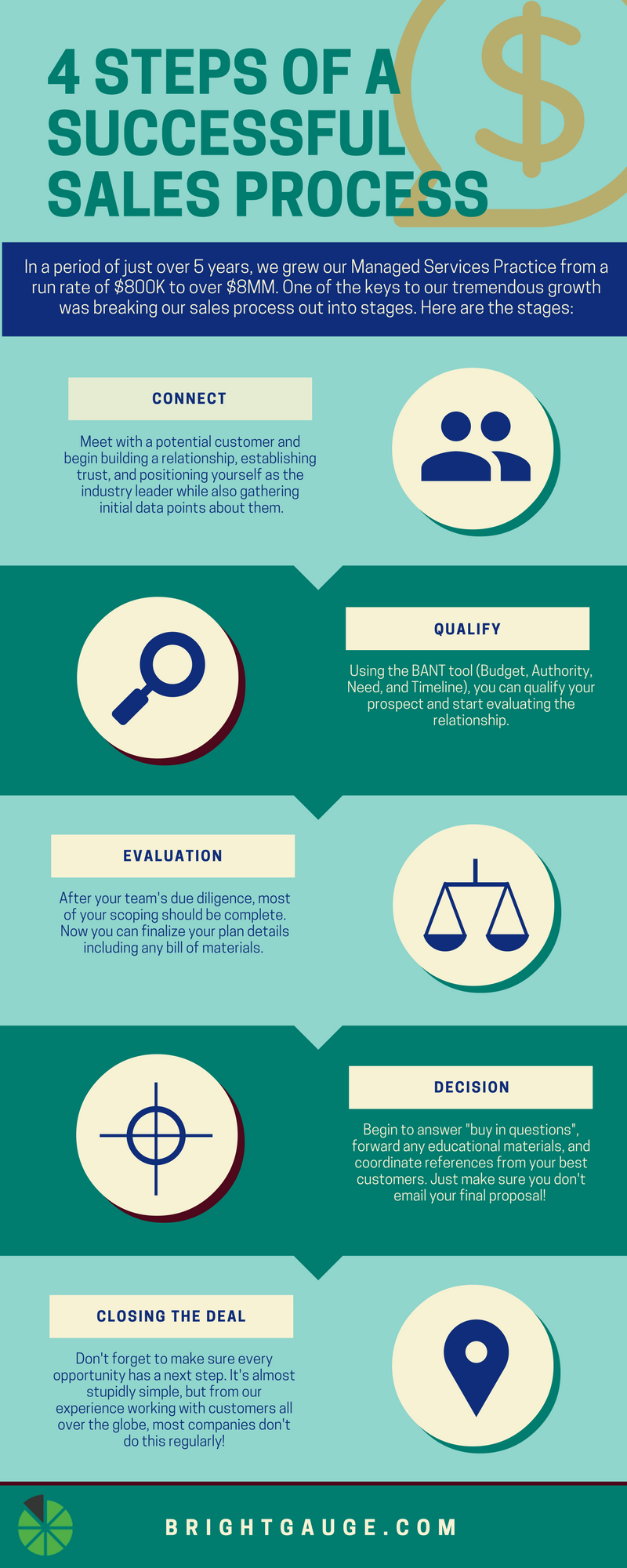 Connect: The first step in our sales process is simply making contact with a prospect. We meet with a potential customer and begin building a relationship, establishing trust, and positioning BrightGauge as the industry leader. While we are showing the prospect that we are the best at what we do, we are also gathering initial data points about them. We want to make sure that they meet our criteria and the high level parameters we've defined for an ideal customer. After we make the connection, we start to qualify the lead.

Qualify: Once you're satisfied that the prospect is a good fit for your company and your product, it's time to dive a little deeper and get a feel for where they are in the buying process. Using the BANT evaluation tool (Budget, Authority, Need, Timeline), you can qualify your prospect and start evaluating the relationship.

Evaluation: At this stage, there should be some chemistry on both sides of the table. The prospect should have an idea on your pricing, and you should have a feeling for what kind of solution they need and how your company can deliver it to them. Your team should have done due diligence and most of your scoping should be complete. During the evaluation stage, you finalize your plan details, including any bill of materials. If you've done your homework and believe that your prospect is well qualified, you should feel confident that the deal will close. It's time to move to the decision phase.

Decision: This is the where the rubber hits the road. Once the evaluations have been finalized, you can begin to answer "buy in questions". This is also the time to forward any additional educational materials and coordinate reference calls from your best customers. While technology makes life easier for many things, I advise against emailing your final proposal. While this may work great for customers with whom you have a long standing relationship, it's not the right strategy for new prospects. Once the proposal is in their hands, you have lost all your leverage, and your prospect has the upper hand.

If you've done your job right by Connecting with the prospect and building trust, Qualifying them properly so you know it's a good fit, and creating a solid solution for the prospect during the Evaluation period, then there should be no surprises at the Decision point. By managing each stage of the process, your sales team answers any questions and solves any problems along the way, so you can be confident that you will close the deal.

Obviously you can break these stages down even further and customize them to fit your own sales process. The important thing to remember is to make sure your sales process is documented and standardized, so everyone is playing by the same rules and understands how to manage the process. And of course, don't forget to make sure each opportunity has a "Next Step." Since your sales process is standardized and consistent across the board, you can then use it to measure and benchmark performance at each stage of the process.
Just for fun, below is a screenshot from our old Sales Process that we documented back in 2009. Look at all those complicated steps - it doesn't need to be this difficult!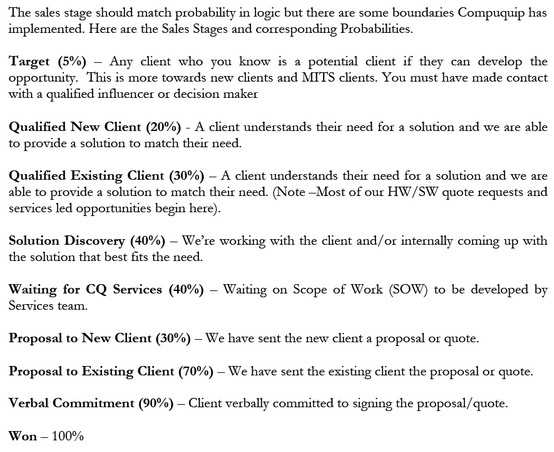 Learn more about the BrightGauge sales process and how we grew our MSP 10X in 5 years, with a free webinar recording featuring myself and our Director of Sales, Larry Garcia.
Editor's note: This post was originally published in September 2014 and has been updated for accuracy and comprehensiveness.
Free MSA Template
Whether you're planning your first managed services agreement, or you're ready to overhaul your existing version, we've got you covered!