BACK
Best Practices

|
Read
A Daily Report Can Go A Long Way
Susan Perez April 24, 2018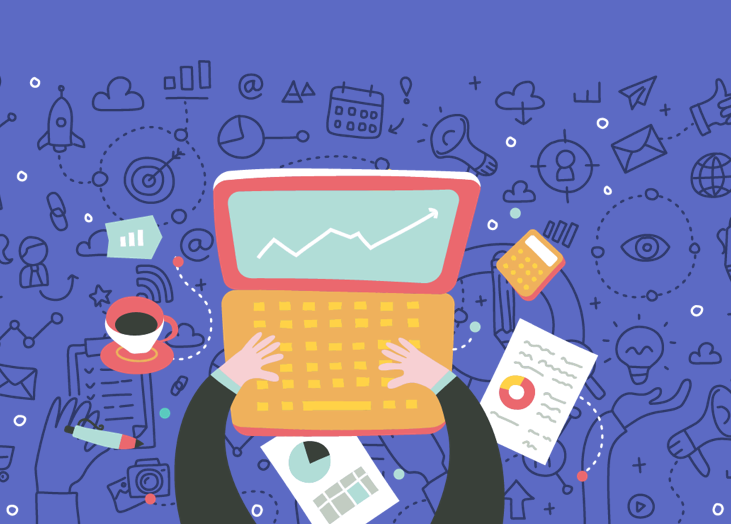 In any relationship, trust is not something that's blindly given. The same can especially be said for client-agency relationships. Trust is something to be earned, nurtured, and strengthened over time, and it requires work from all parties involved.
One way to foster a trustworthy relationship is to practice transparency. When you take assumptions out of an equation, you make room for credibility. Over time, it's easier to "take your word for it" because you've proven yourself by being consistantly transparent, and so trust in you becomes second nature. It's a beautiful circle.
We've found that sending regular, consistent Client Reports is a powerful way to stay transparent.
What does transparency really mean?
Transparency shows that you're doing what you say you're going to do. As MSPs, you usually begin a relationship by establishing a Service-Level Agreement, or an SLA. There are services you need to deliver on and it's not enough to say, "don't worry, we never miss a deadline". Your clients don't know that. Beyond making a guarantee, expectations need to be properly set.
It's likely you have regular calls, meetings, and other forms of check-ins to let your clients know what you've been up to and how you're tracking against your SLAs. These check-ins need to be well-rounded by including both the good and the bad since your last meeting.
We're only human and mistakes happen. If you're not being truthful about issues that have popped up or errors that were made, then you're missing the whole point of being transparent. Be direct, be honest, be an open book.
Reports are all about this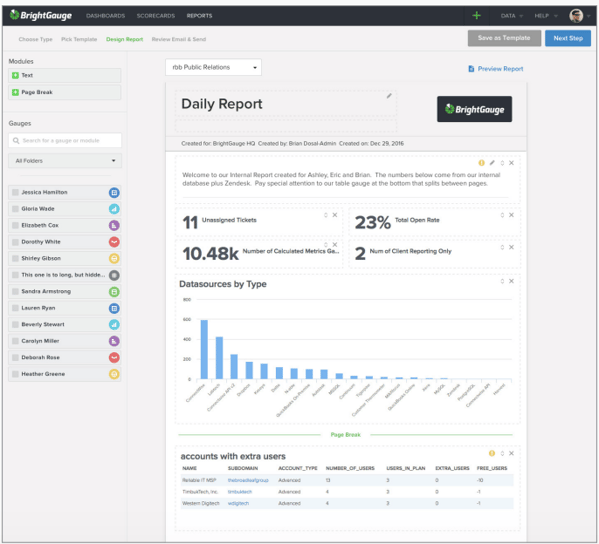 You never want to get to a point where clients are asking you, "why are we paying you?". Client Reports are a great way to avoid that. Since they are based on hard data and facts, reports eliminate any presumption of "smoke and mirrors". What you see is the true picture.
If you show your clients that you're consistently meeting or exceeding SLAs, they're more likely to pay you better and see your value for the long-term. They'll be more satisfied, you'll experience less churn, and everyone will be happier.
By the way, clients are not the only ones who benefit from reports. Your team members and higher-ups can also benefit from a quick status update. Sending internal reports is an awesome way to keep your team on the same page, accountable, and productive.
How often should I send reports?
As a best practice, you should be sharing reports with your clients at least once a month. But we're in the habit of thinking more is more (when it comes to this). A weekly or a daily report, especially in the beginning of a relationship, can ease some of the anxieties that come with putting your business in the hands of others.
The nature of our business is fast-paced. Everyone relies on technology to get them through the day. If servers are down or patches are not up-to-date, that probably means that work is being disrupted in a big way. As MSPs, you're constantly trying to avoid those situations by preemptively responding to issues before they grow. You need to be highly proactive and reactive every day. So reporting on your daily tasks makes sense.
What should I include in reports?
Start with your SLAs and KPIs and work backwards. What are your clients most interested in? Decreasing ticket response time? Great, put that at the very top of your report. Do they want to know how many hours were billed per technician per day? Make sure to include that, too.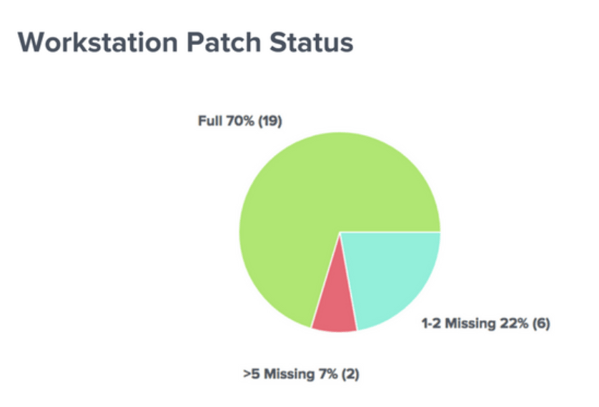 It varies from client to client, so make sure you're listening to their needs. Reports make you look good by showing your value and your worth (how you're helping them avoid a meltdown!), but only if it relates to what your client cares about. You can be direct here. Clients won't look down on you for asking what exactly they'd like to see in their (daily, weekly, monthly) reports. Instead, they'll appreciate that you're being proactive.
When possible, add context to your data. Include a brief introduction that explains the good and the bad or try adding a few text boxes that make it easier to interpret charts. Make sure you're offering up solutions to any problems that you're pointing out.
Who should I send reports to?
The obvious answer is your point of contact. But don't stop there. If your point of contact ever leaves, you don't want to be out the door with them, right? Make sure more than one person really understands how valuable you are.
Consider sending reports to your point of contact's boss and the business owner, too.
Pro tip: send your reports early in the morning so clients can see it as soon as they start their day.
How do I generate reports?
Ah, here's where it gets real simple. Have your software do it for you. With BrightGauge, we recommend automating these so that you can send reports to many customers at a time on an ongoing basis.
BrightGauge reports go a long way
If you're only using your BrightGauge for gauges and dashboards, you're missing out. The wonderful thing about having all your PSA, RMM, and other tools in one place is that you can create beautiful, comprehensive reports out of all that data. And it's literally as easy as 1, 2, 3.
Whether you're sending an internal or a client report, you have two options: choose from our pre-built templates or create your own custom report. They're both so easy to use.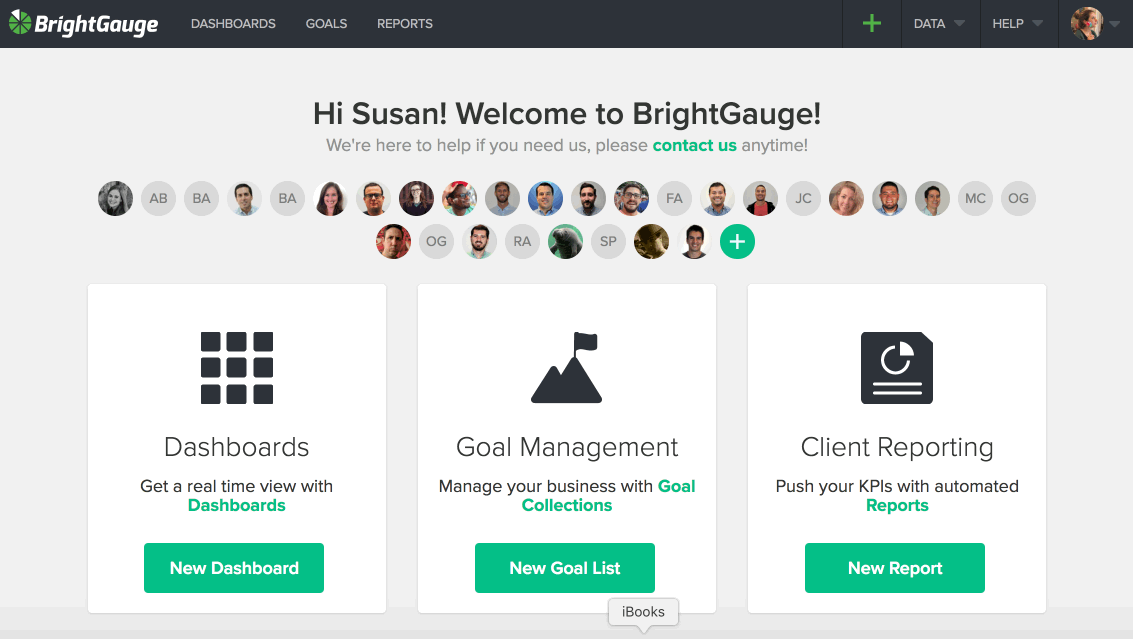 Populate your reports with the agreed-upon important data, select your clients, choose to automate your report (i.e., tell BrightGauge to send this report every Wednesday), and you're good to go!
Bonus BrightGauge benefits:
Personalize your reports by including your company's logo.

Involve your clients with interactive report.

They will be able to click into data and drilldown further for more details.

Insert page breaks so that your report is easy to digest and easy on the eyes.

Apply

filters

to your reports so your client sees only the most relevant information.
Trust, credibility, churn, growth, long-term relationships - these are all of utmost importance to MSPs. Reports increase transparency and that brings trust along for the ride. What will underutilizing reports do for your business? We don't recommend waiting around to find out.
Want to learn more about how to create the best possible reports for your clients? Download our Client Reporting Best Practices webinar here or by clicking below.
Free MSA Template
Whether you're planning your first managed services agreement, or you're ready to overhaul your existing version, we've got you covered!