BACK
Best Practices

|
Read
Automated Reports Can Help You Stop Losing Clients
Susan Perez December 5, 2018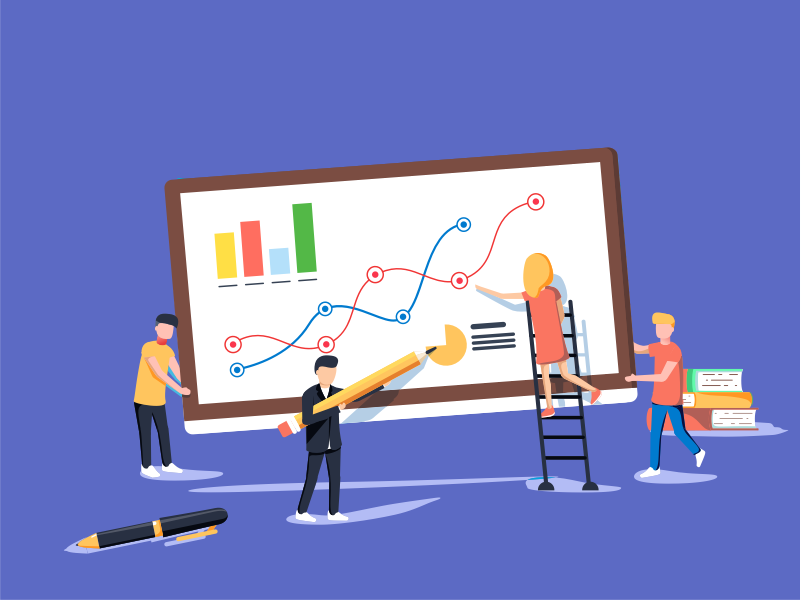 Advice relating to good business practices can be endless (and beneficial). Determining what makes one business successful over another is not always black and white.
But there's one rule of thumb that everyone can seem to agree on: trust and transparency are key when it comes to maintaining long-term relationships that are a pillar for success.
It's really quite simple to understand. If clients trust you, then they'll stick with you and they'll tell other people about you, which means you'll gain more and better business, which means more cash will be flowing in.
There are many ways to build up trust, and it all comes down to being reliable and consistent.
Build trust by sending out executive client reports
As an MSP, your clients are paying you for specific and really important services. When an SLA was signed, the client gave you their trust in exchange for your word. But that sort of blind trust is not sustainable.
Now it's on you to prove your worth and show that you're true to your word. That is precisely what client reports help you do.
When you send reports to clients, you are literally showing how you are or are not meeting your SLA points.
Since they report on both the good and the bad, reports make you really transparent. You're not hiding behind anything and you're not skirting the truth.
Think about how good and credible this makes you look.
But we've heard from many peers in our industry that MSPs are shying away from sending regular reports simply because they are incredibly time-consuming and complicated to create.
Typically, creating custom reports involves pulling data from whatever PSA, RMM, or other tool you're using, spitting that data into an Excel spreadsheet, creating pivot tables and complex formulas, digging for the results you're looking for, and then converting those results into digestible charts.
We know from experience that this can eat up 8 to 10 hours a week. The importance of reports is clear but dedicating a full workday to creating them is not a very efficient use of time. The loss of productivity that comes with focusing on that versus revenue-generating tasks can end up harming your business in the end.
BrightGauge solves the client reporting dilemma
Creating custom executive client reports doesn't have to be painful and it doesn't have to mean sacrificing other areas of your business.
With BrightGauge, it takes just a few minutes to generate powerful reports that are custom, interactive, and automated.
If you're worried about what exactly to include in your reports, you can start by using one of our pre-built templates. Whether you integrate with ConnectWise Manage, QuickBooks, Veeam, Webroot, IT Glue, or any of our datasources, we offer default templates that are automatically available in your account.
Templates can still be customized to your preference. Regardless of if you choose to start from scratch or use a pre-built, you can save your report as a template and schedule it to go out automatically on the date and time you choose, to the recipients you want.
What used to take 10 hours a week now takes a couple of minutes. Even better, the payoff is huge because clients can rest easy knowing a comprehensive report will be delivered to their inboxes on a consistent basis.
As you look towards the future of your MSP, consider implementing this solid business practice. Don't be surprised if your churn rate starts improving.
Want to see BrightGauge reports, dashboards, and gauges in action? Contact us today to schedule a live one-on-one demo.
Free MSA Template
Whether you're planning your first managed services agreement, or you're ready to overhaul your existing version, we've got you covered!