BACK
Best Practices

|
Read
Best Practices for Sharing Your BrightGauge Data
Danielle Ungermann July 9, 2020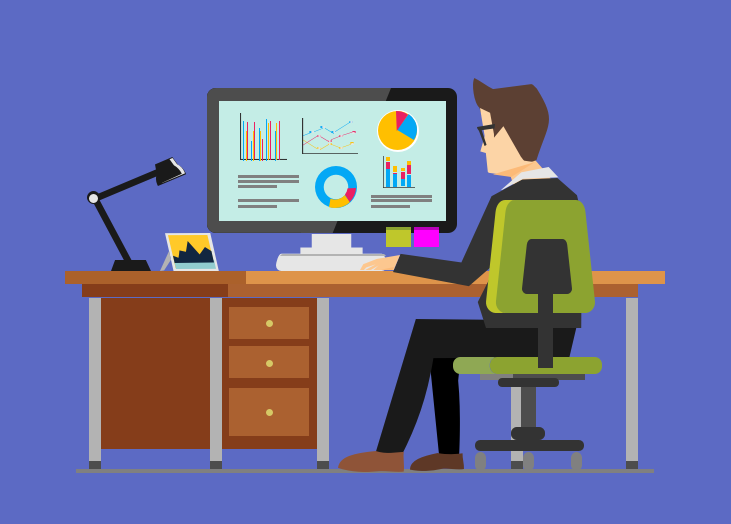 As a BrightGauge user, you're constantly referencing your gauges, dashboards, and reports to gain data insights that drive important business decisions.
Right now, as remote work is the norm, your data is playing an increasingly important role in aligning your team members and making sure productivity stays on track. To really solidify that alignment amongst employees, you probably want to get more eyes on that crucial data on a more consistent basis.
A question we often get asked is, "How can I share my BrightGauge data without adding more licenses to my account?".
There are various ways you can publicly share your data with key players without having to add more licenses, including dashboard playlists, public dashboard links, and embeddable gauges.
Just ahead, we'll cover each one.
Dashboard playlists & viewer licenses
You likely have several dashboards you are watching on a daily basis and that you care to share with your individual technicians or clients or board of directors.
Creating dashboard playlists makes this simple. You can group relevant dashboards into one playlist, which will rotate in a carousel throughout the day, so you can easily stay on top of what matters.
This is especially helpful if you like to view your dashboards on a TV or other screen other than your main computer.
Here's a quick video on setting up your rotating dashboards:
From your dashboard, click on 'Present' mode and select 'Rotate Dashboards', where you'll see the option to choose from 3 playlists. Every user on your account can create up to 3 playlists, and each playlist includes up to 10 dashboards, so your viewing possibilities here are vast. Dashboards will rotate every 30 seconds, 1 minute, 2 minutes, or 5 minutes depending on the cadence you prefer.
NOTE ON VIEWER LICENSES: To share these dashboards, simply give your desired recipient 'Viewer' permissions within BrightGauge, which means they will have read-only access to anything you share with them and will not be able to edit or manipulate data. Reminder: your account comes with an unlimited number of viewer user allowances!
Pro tip: use an internal viewer license for displaying dashboards on TVs, that way you won't be prompted to log in!
For more on user permissions, read this.
Public dashboards
A favorite amongst BrightGauge partners and perhaps the simplest way to share data with anyone you'd like.
A Public dashboard is quite simply a read-only dashboard that is shared via a public URL. A dashboard is not public by default - you can only share a dashboard if you have switched on the public URL modal.
The nice thing about public dashboards is that the end-user does not need to have any BrightGauge permissions whatsoever. Everybody and anybody with a public dashboard link will be able to view that dashboard without being required to sign in or enter any information.
Some BrightGauge partners have told us they've shared public dashboards with peers and colleagues in order to help them understand what valuable metrics they should be tracking. We love this because we truly believe that teamwork makes the dreamwork!
To learn more about sharing public dashboards, read this.
Embeddable gauges
When you want to display your metrics for anyone to see, rather than one specific individual to see, embeddable gauges are a great choice.
They are basically just what their name implies - gauges which you can embed on a public site. When you mark a gauge as publicly viewable, you'll have access to a short snippet of code that will allow you to embed the gauge wherever you'd like. Anyone viewing that gauge will not be able to click into it to apply a filter or access the drilldown, so what you see is what you get.
One popular way partners use this feature is to display their CSAT scores or their average response times right on their marketing site, which is a great way to let numbers do the talking for you.
See how BrightGauge partner C SPIRE started a service library using these gauges.
Want to upgrade your account or understand more about these features? Contact us today and we'll be happy to have a chat!
Free MSA Template
Whether you're planning your first managed services agreement, or you're ready to overhaul your existing version, we've got you covered!