BACK
Best Practices,

Customer Success

|
Read
Get Hands-On BrightGauge Training at the Next Data Driven Workshop!
Danielle Ungermann August 21, 2019
Once you get access to your data, it can be hard to know what to do with it. With so many KPIs and industry benchmarks, you may have a hard time figuring out exactly how these may apply to your bottom line.
Join us for an in-person training session
To ease the learning curve and provide you with hands-on, in-person training, we're hosting another Data Driven Workshop! This time, two in one month - a Pittsburgh session from September 29th thru 30th and another in Las Vegas from October 13th thru 14th. Find out more information here: https://www.brightgauge.com/data-driven-workshop/
All attendees will also be given a promo-link for a discounted hotel plus a special offer to attend our partner event with Continuum's leading MSP industry event Navigate, and which runs from Monday night through Wednesday.
Each Data Driven Workshop, we spend a few sessions going over the basics of how to use BrightGauge -- from getting set up with dashboards for your team and creating automated reports for clients, to building advanced KPIs using multiple points of data to see how your techs time and effort are being spread or how much that ticket-happy customer is truly costing your business. We want you to walk away a BrightGauge pro and master of KPIs.
As part of these workshops, you'll also get to learn about business best practices for growth through interactive peer sessions and a goal setting review. Plus, you'll get to hear from another power-user as they share how they've built out their account.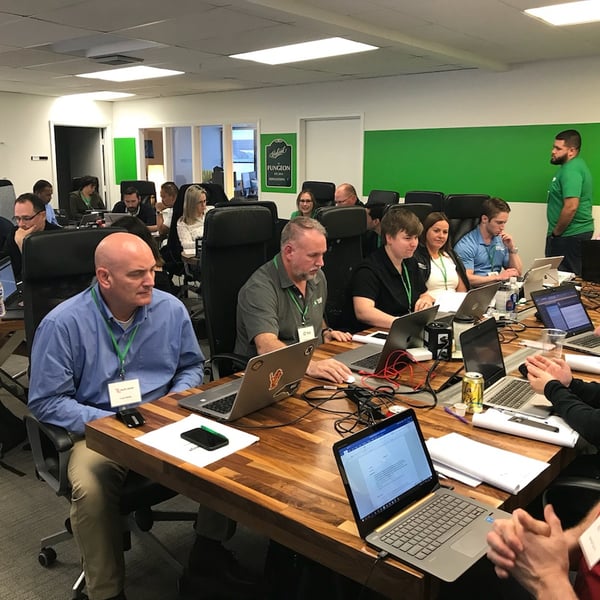 These sessions are great for those just getting started or looking for insight into tricks for mastering BrightGauge. We'll give you the tools needed to better manage your data and team, while showing value to customers.
"The BrightGauge Data Driven workshop had a ton of content for me and my colleague to learn and network. I highly recommend this for anyone looking to get more out of the software and get to know this vendor a little bit better. I left excited to build some advanced gauges for my company." -- NTM, workshop attendee
How to sign up
If you'd like to attend an upcoming workshop or inquire for more information, please fill out the form found at the bottom of this page: https://www.brightgauge.com/data-driven-workshop/
Free MSA Template
Whether you're planning your first managed services agreement, or you're ready to overhaul your existing version, we've got you covered!