BACK
Best Practices

|
Read
Why You Need a Customer Success Team Now
Susan Perez March 31, 2021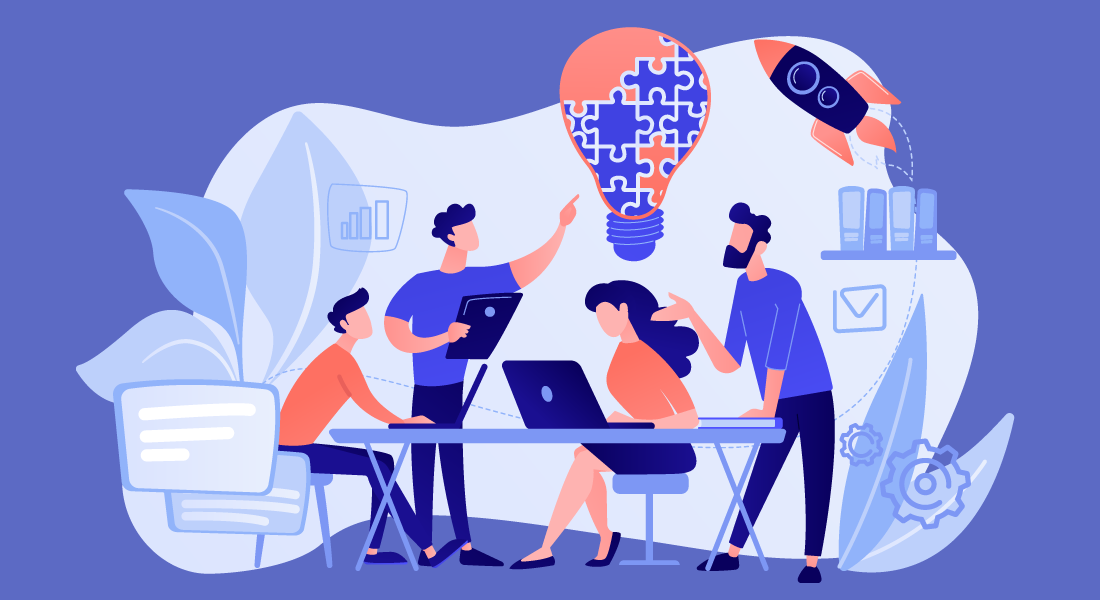 Language matters; it's often nuanced in ways we don't explore. Further, it's not important just because it's how we communicate, but because it has the potential to shape the way we interact and the way we understand our worlds. For that reason, how we frame our interactions with customers matters. For decades we've focused on customer service with the implication, based on language, being that there is a clear delineation of roles suggestive of give and take, and often in a way that separates our goals from the goals of our customers. Customer success, however, looks at this relationship quite differently.

Service, by definition, means the act of helping or doing something for someone. While there are relationships built on service, the key word here is for. Customer success, on the other hand, changes that word "for" and replaces it with "with." The concept is one that shifts the focus away from what we can do for you to what we can do with you. And that whole idea changes the way we interact with our customers. When we start to view our success as intricately tied to our customer's success, we shift a business paradigm in a way that has the potential to grow not only relationships, but also business and revenue.


Quick Link
What is customer success?


Customer success, as a customer relationship management method, ensures your team understands your customers' goals and actively partners to help them achieve those goals. Your product or service was developed or designed to help your customers achieve specific outcomes or goals, and customer success is the method by which you track the success of your service and support.


Essentially, customer success helps foster an aligned relationship that ensures mutual successes. While you're working to their goals, the successful relationship, continued business, and potential for upsells means your team is also reaching their goals.


What does a customer success team do?


Currently, most businesses employ customer service teams. Customer service is who businesses call when a product or service isn't functioning as expected or promised. In contrast, customer success is proactive. It's an engaged method and a dedicated team that looks at data and performance and is therefore able to identify potential friction points or possible opportunities to improve or expand services. In short, it's the difference between having a reactive team or a responsive team.


Additionally, a dedicated customer success team is empowered to focus on specific clients with the understanding that by focusing on one's clients, and their successes, a business then is successful as well. Currently, many metrics focus solely on how one's business is doing, how it's growing, where it's generating revenue. Customer success shifts that focus to the customer and whether they're hitting their targets because when they do, your business wins as well.


Some of the structure looks similar to existing customer service team structures. Specifically, however, your customer success team is made up of the following individuals:


Account Executive- This is primarily a pre-sale role responsible for prospecting, presenting demos, qualifying prospects, and closing sales. Once the sale is closed, the account/customer is handed off to the account manager.


Account Manager- Post-sale, this person acts as the primary point of contact for the customer, managing and overseeing the needs and services provided for the customer. They are, primarily, responsible for nurturing the relationship.


Success Specialist- As noted above, one of the goals of customer success teams is to have an individual who is responsible for understanding client goals and digging into customer/client data points to identify needs, proactively address issues or concerns, and ensure they are reaching their goals.


Support Technician- Even the most proactive team will incur client issues. The role of the support technician is to handle any issues customers have as they arise, particularly those related to the service desk. The support technician will manage the ticket queue, and help clients solve IT problems.


While each person has a distinct role, ensuring each aspect of the account has individual oversight, the overall goal remains to keep alignment with the client's goals and work to proactively ensure their success.

When should you start building a customer success team?


Ideally, from the start of the business, establishing the members of a customer success team is best. However, when a business is just starting, the focus will likely be on customer acquisition, product development, and other elements that will help launch the business. However, customer retention is often a much stronger revenue strategy than customer acquisition as it costs less and can, ideally, lead to inbound sales.


In fact, a majority of your revenue will come from existing customers, so ensuring they are successful and happy is a key revenue generation strategy. For that reason, it will be clear, once your business has established itself and has clients who will benefit from this level of assistance. These are the clients who have potential to be long term, who have the potential to assist with word of mouth, and whose success will help you build your own success. There is, naturally, a point at which it will seem clear to switch your focus from building product/services out to aligning your products and services with client goals and ensuring the two are symbiotic.
Using your customer success team to guides your clients

As noted above, customer success is about relationship building. The old customer service model involved a lot of handoffs, staff dedicated to roles and tasks rather than clients, and reactive services rather than responsive support.


As your marketing team will tell you, your customer's journey begins well before they've spent any money with you or on your product. The one agreed upon point across all sales is that multiple "touch points" are needed to close a sale. Each and every one of those touch points is an opportunity for your customer success team to begin nurturing the relationship (this is the job of the account executive). It's an early opportunity to not only differentiate yourself in a competitive marketplace, but it also establishes the foundation upon which you will continue to build this proactive and responsive relationship.


One of the key pieces once the sale is closed is a thorough onboarding process where the client has been provided a map and has had clear communications about what work will be done, when, and with whom. This ability to clearly communicate and provide a transparent process enables your business to demonstrate the nature of customer success vs. customer service. You can then continue this type of communication and dedication to their goals and aligning them with the services you provide and offer with a quarterly business review.


Customer success teams can be the key difference not just between you and your competition but between churn and retention. Developing your teams, having them align with your clients, digging deep into their goals, and applying the tools and services you offer to help them achieve them is the future of proactive and responsive customer relationships.


BrightGauge is no stranger to the MSP market where, among others, this strategy is incredibly valuable, but we employ this method as well. Our own Customer Success Team interacts with partners on a daily basis, using our business intelligence software to ensure success on both ends. Get in touch with us today to talk more!
Free MSA Template
Whether you're planning your first managed services agreement, or you're ready to overhaul your existing version, we've got you covered!