BACK
Dashboards,

Gauges,

Product

|
Read
Take Client Reporting to the Next Level with Client Dashboards
Eric Dosal August 25, 2016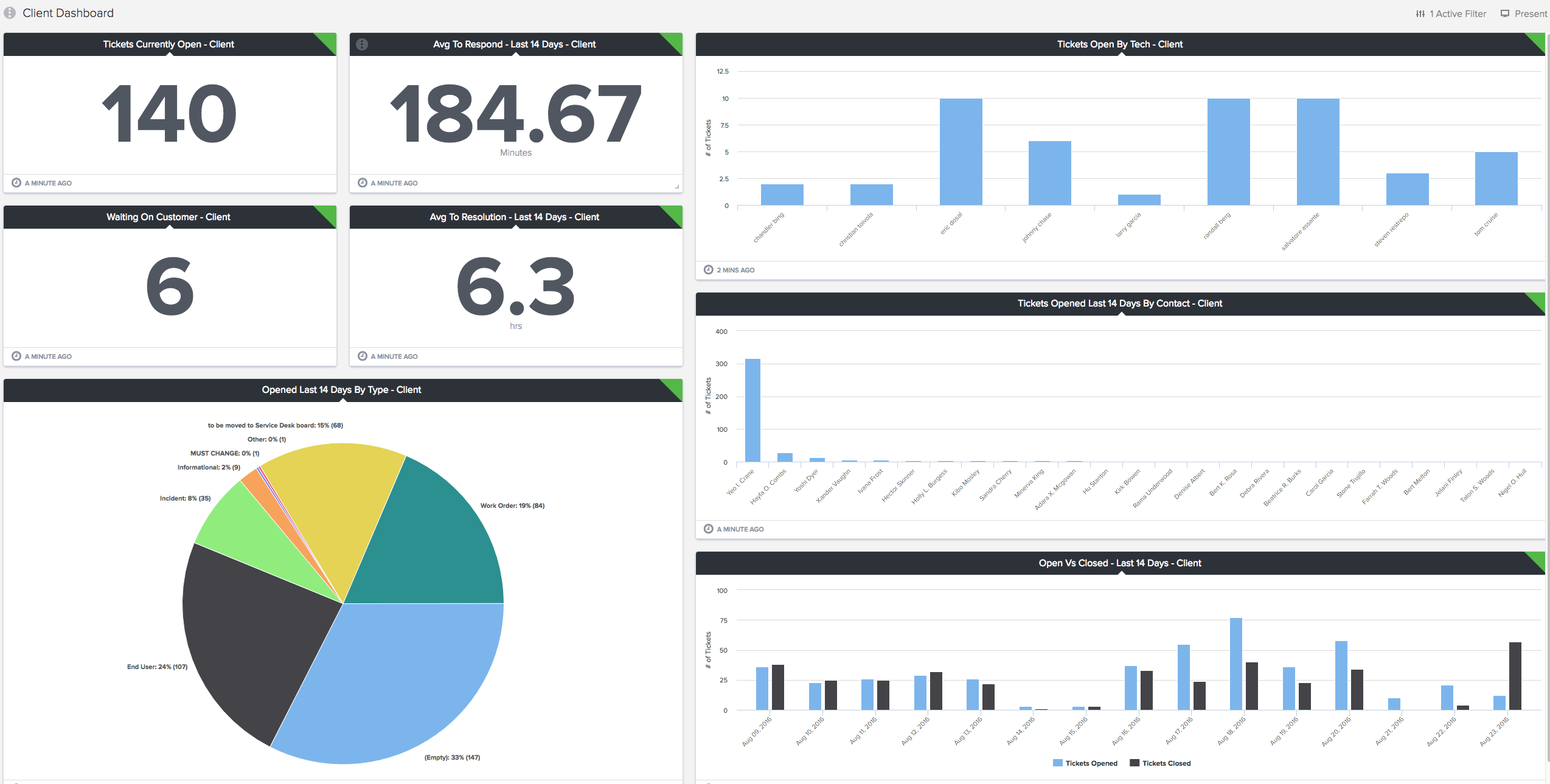 Over the last month, our Product and Data Teams have been making it easier than ever to visualize your data. We rolled out the "Save Filter" feature, created Technician Dashboards, and now Client Dashboards.
With our new Client Dashboards feature, you can now take client reporting a step further by:
Being more transparent with clients and building trust.
Showing clients you have command of your offering.
Saving both your time and your client's time since the dashboard is real-time.
Giving clients the information they want, how they want it.
These benefits make client dashboards a "must have" for co-managed IT services.
Client Dashboard Examples
Since every data source is different, we couldn't just create one dashboard. Here are four examples of client dashboards and some of the metrics they contain:


ConnectWise Cloud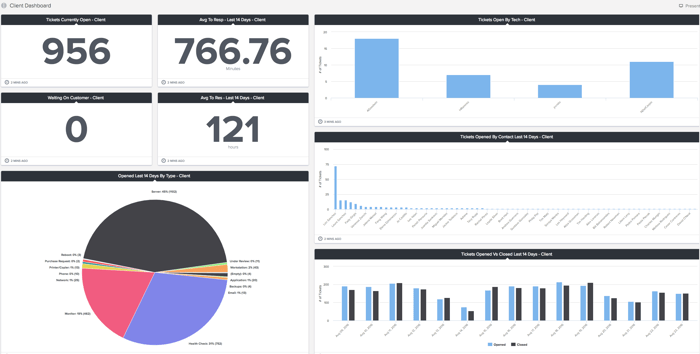 ConnectWise On Premise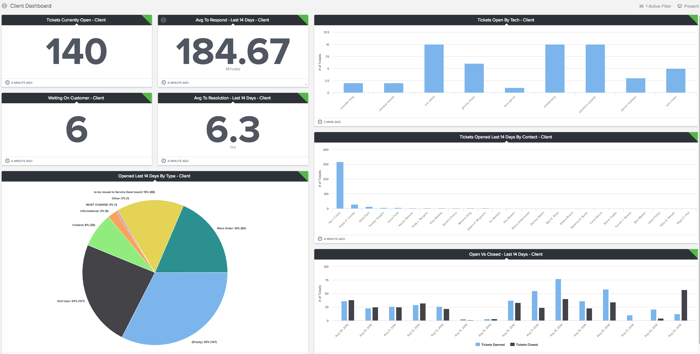 Tigerpaw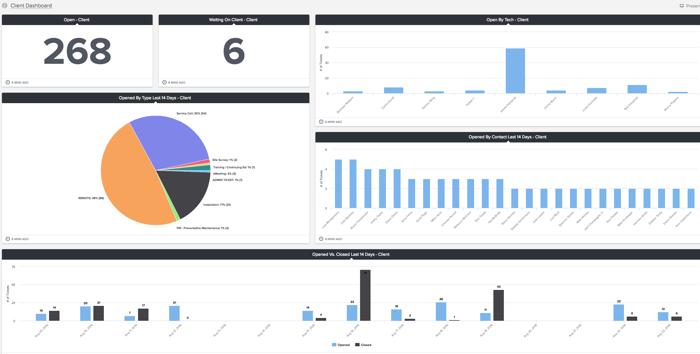 Zendesk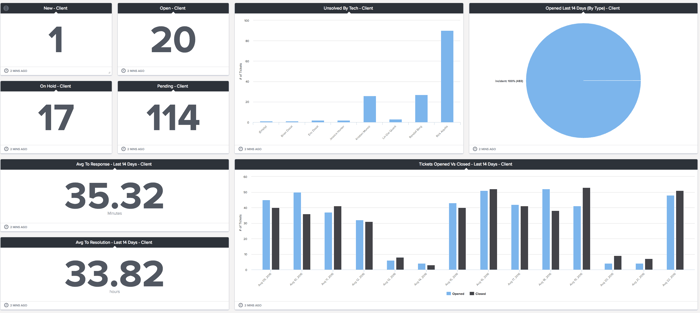 Client Dashboard Metrics (Varies by Data Source)
New Tickets shows your clients how many tickets your team hasn't responded to yet.
Tickets Currently Open will help your client see how much work they're sending your way.
Average Time to Response helps the client see whether you're meeting your SLAs or not. This gauge is typically shown as an average for the last 14 days.
Average Time to Resolution shows the client whether you're meeting your SLAs or not. This gauge is also typically shown as an average for the last 14 days.
Tickets Waiting on Customer helps you cut down on the time it takes for clients to respond by showing how many tickets are waiting on them.
Opened Tickets by Type will show clients areas where they may need to train their staff or even buy new software or hardware.
Tickets Open by Tech breaks down the data a bit, and shows clients how you're handling their tickets.
Tickets Open by Contact: sometimes one or two people at your client's business result in the most tickets. By showing them which people send in the most tickets they can identify who may need extra training.
Tickets Opened and Closed provides a brief look at how many tickets the client sends and how many you complete. This gauge typically contains data for the last 14 days.
Here's How Client Dashboards Work
With our new "Save Filter" feature we've created a template dashboard for your clients. All you need to do is invite them to log in and they'll see only their data!
To find your new Client Dashboard, please log into your BrightGauge account and search for the "Client Template" Dashboard. Then follow these instructions to set up the filters for each of your clients and these instructions to invite your clients as Viewers (which are free at BrightGauge).
Free MSA Template
Whether you're planning your first managed services agreement, or you're ready to overhaul your existing version, we've got you covered!