BACK
Customer Success

|
Read
Customer Stories: How BrightGauge has Helped First Stop IT Stand Out in Their Market
Susan Perez November 19, 2018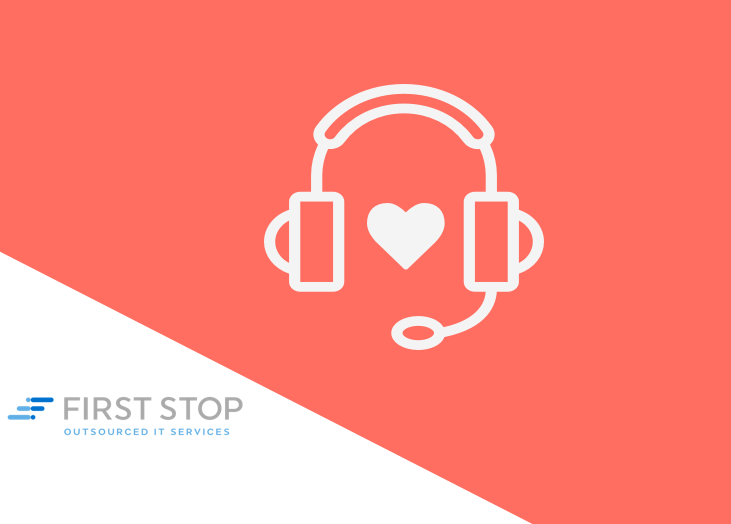 First Stop IT got its start in the UK when the founders felt that they could take IT Support into their own hands and improve upon the process. With 18 years of experience, First Stop IT has been helping small to medium sized businesses with their technology issues.
In 2017, First Stop IT became a BrightGauge customer in hopes that it would help them improve the way they run their business.
We chatted with Gemma Staines, Owner & Managing Director, to learn more.
First Stop IT's mission
First Stop IT wants to help customers maximize their investment in employees and find business success all through the use of technology.
To do this, they rely on great customer service, learning each customer's specific business needs and going above and beyond to exceed their expectations.
An appreciation of the value of excellent service extends beyond their customers and into their own First Stop IT team.
"Since we started in 2000, we've held onto our core values of teamwork and taking ownership of our client's problems," says Gemma.
The kind of reputation they've built for themselves is what drives First Stop IT clients to refer their provider to others, which is increasingly important as the company continues to grow.
When they discovered BrightGauge, it seemed like a tool that would strengthen the First Stop IT team, keeping their reputation intact.
Becoming a BrightGauge customer
According to Gemma, the BrightGauge interface has the single most intuitive GUI on the market.
"The power of BrightGauge is in its simplicity," says Gemma.
Having this tool at their fingertips has made a significant impact on First Stop IT, both internally and externally.
As a team, BrightGauge has helped First Stop IT reach a higher level of visibility, from staff KPIs to department targets.
"Giving all employees a running commentary on how they're doing each day has proved to be really motivational. Plus, it's created some healthy competition within our office," says Gemma.
Externally, BrightGauge has given First Stop IT a valuable edge over their competitors. When pitching to larger clients, having BrightGauge in their back pockets helps them stand out.
"Generally, we find the bigger the client, the more they expect a certain level of account management and reporting. With BrightGauge, we're able to report on just about anything our client's heart's desire. This has proven invaluable for customer retention and customer negotiation," says Gemma.
Go-to BrightGauge features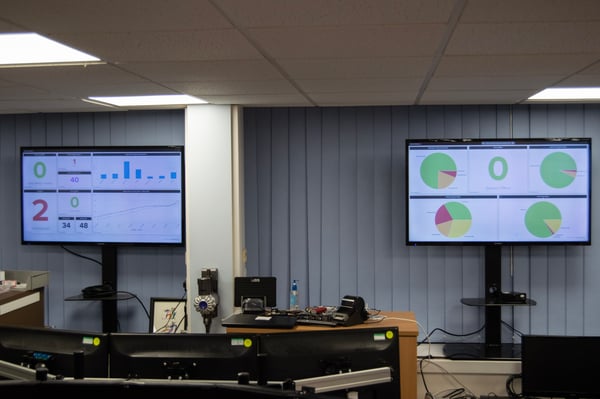 At First Stop IT, BrightGauge dashboards are at the heart of their operation. They have 3 large screens in their office that display dashboards day in and day out, with data coming from ConnectWise Manage and ConnectWise Automate.
Specifically, their "How are we doing today?" dashboard monitors their helpdesk tickets and alerts. It shows tickets that haven't met their SLA yet, live figures on how everyone is doing at logging their time and closing tickets, and kill rate % for the whole helpdesk team.
BrightGauge dashboards have just given their team members a level of visibility they hadn't previously experienced, in turn fostering a stronger culture of accountability and visibility.
The added power of reports has given First Stop IT a welcome boost.
"We've been able to report on metrics that we couldn't before. Between the two datasources we integrate with, BrightGauge allows us to report on 90% of the activity in our business," says Gemma.
Surprising benefits of using BrightGauge
BrightGauge has shown First Stop IT the behavior of not only all the endpoints they're entrusted with, but also with the inner workings of their own company. Gemma says it best:
"By opening up this black box of information, it has enabled us to improve moral, team building, efficiency, customer service, and response times. Additionally, the data we can collate and present to clients has given them a much better understanding of their own systems and staff training needs. BrightGauge has empowered us to deliver an outstanding level of service to the SMB market."
It's thoughts like these that push us to deliver you a tool that meets your needs on a daily basis. Thank you Gemma and First Stop IT for being an awesome BrightGauge customer!

Free MSA Template
Whether you're planning your first managed services agreement, or you're ready to overhaul your existing version, we've got you covered!