BACK
Customer Success

|
Read
Customer Stories: How BrightGauge Helps Integrated IT Stay Proactive
Susan Perez January 16, 2019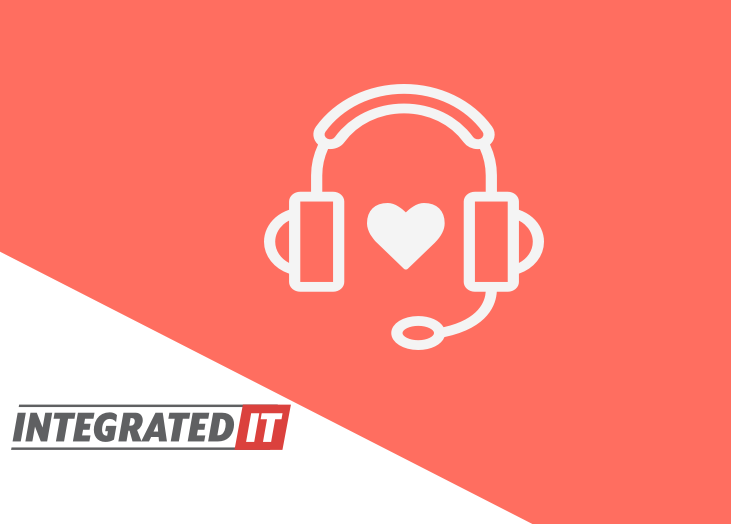 Integrated IT is based out of Waltham, Massachusetts, with other offices in Westfield, MA, Beverly, MA, and Providence, RI. Founded in 1988, they serve a wide range of markets and industries, including biomedicine, hospitals, manufacturers, power plants, government agencies, and more.
Their mission is to become the leading MSP in the northeast United States by delivering constant and consistent IT solutions that meet their client's needs and expectations.
In an effort to become more proactive, Integrated IT has begun to implement BrightGauge on a daily basis. One big impact? It now takes them 90% less time to build reports. We spoke to Cindy Bisner, Tech Support Manager, to learn more.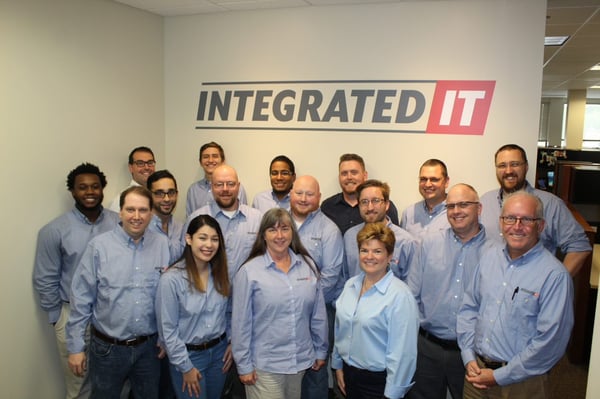 How Integrated IT has grown over the years
When Integrated IT first got their start in 1988, they were launched as a sister company to Source Code, who was on the hardware manufacturing side of the business. Integrated IT was on the IT support administration side.
Over the years, Integrated IT has continued to take the approach of growing their company from already existing companies.
"Acquisition has absolutely helped us grow," says Cindy. "We learn from other companies, take on their solutions and skills, and integrate their knowledge into our best practices."
In addition, they are big believers in the Information Technology Infrastructure Library (ITIL) framework of best practices, which helps them prioritize properly so they are addressing the right issues at the right time. ITIL processes prevent issues through incident management, change management, service-level management, security management, and more.
"We try to be proactive, not reactive, in trying to prevent problems," explains Cindy. "We want to get away from just doing 'break-fix' work."
This kind of mentality, paired with their 8am-8pm call center times, has put Integrated IT at the forefront of excellent customer service.
Becoming a BrightGauge customer
In 2017, Integrated IT acquired a company that already had BrightGauge as part of their toolset. They saw that it was being used to compile Kaseya stats and reports.
Prior to that, Integrated IT had spent a lot of time hand-compiling Kaseya statistics for their client.
Once they saw first-hand the number of hours BrightGauge would save them, it was a no-brainer to expand the tool to other datasources and clients.
BrightGauge has really helped Integrated IT in their quest to be more proactive. As a quick example, dashboards are being used to track tasks driven by due dates. If a client has a new user starting on a Monday, Integrated IT assigns a due date of the prior Friday, so all IT needs are being met before the new user even starts.
Internally, BrightGauge is also being used for staff development.
"I sit down with my staff on a monthly basis and show them their own metrics and point out areas where they need to focus in order to improve," says Cindy. "We're able to start a dialogue about why tickets were escalated a certain way, or what skillsets are needed in order to better handle an issue. The metrics we're seeing in BrightGauge have been so valuable in helping my team members grow and work more efficiently."
The biggest benefit of using BrightGauge
Aside from the huge changes Integrated IT has seen from implementing dashboards, their use of BrightGauge reports has probably had the biggest impact of all.
"I used to go into multiple Excel spreadsheets, refresh my query, redo my pivot tables, generate charts and graphs based on ConnectWise data, and then spit all of that onto a report," says Cindy. "Even learning how to get that ConnectWise data into Excel took forever. Now, BrightGauge is translating all of this into automatic reports for me. This is saving me a ton of hours."
To be specific, Cindy estimates that what used to take her 6 hours per report is now taking a mere 30 minutes or less.
In addition to being a time-saver, Cindy appreciates how intuitive BrightGauge is. With other tools she used in the past, she felt that you kind of had to be a programmer to get it right.
A company-wide bonus: other departments within Integrated IT have taken note of how BrightGauge is making a difference and are now looking to utilize it for their own team's metrics.
Future BrightGauge uses
As a result of attending a Data Driven Workshop in 2018, Cindy is looking to dig even deeper into BrightGauge this year.
In 2019, she'll officially implement the Goals feature with her staff so they can regularly track their progress and remain accountable.
She's also looking forward to using Snapshot gauges more often. For some time, she's been entering manual snapshots into an Excel sheet to compare tickets open on the 1st of this month versus on the 1st of last month.
"We've had an issue with aging tickets," says Cindy. "With BrightGauge Snapshots, I can see how we're improving over time without having to spend my hours manually entering this data into Excel and interpreting it myself."
Finally, Cindy's eyes have been opened to how much she can do with their Dropbox integration. Specifically, she exports her help-desk's on-call schedule to a CSV file, puts it in Dropbox, and then views the schedule on a BrightGauge dashboard. She plans to do the same with her Mitel call center data.
Integrations used: ConnectWise Manage, Kaseya, Dropbox
Thank you, Cindy and Integrated IT for being so awesome!

Free MSA Template
Whether you're planning your first managed services agreement, or you're ready to overhaul your existing version, we've got you covered!