BACK
Customer Success

|
Read
Dashboard of the Month: Client Management Overview
Ashley Nicely February 1, 2022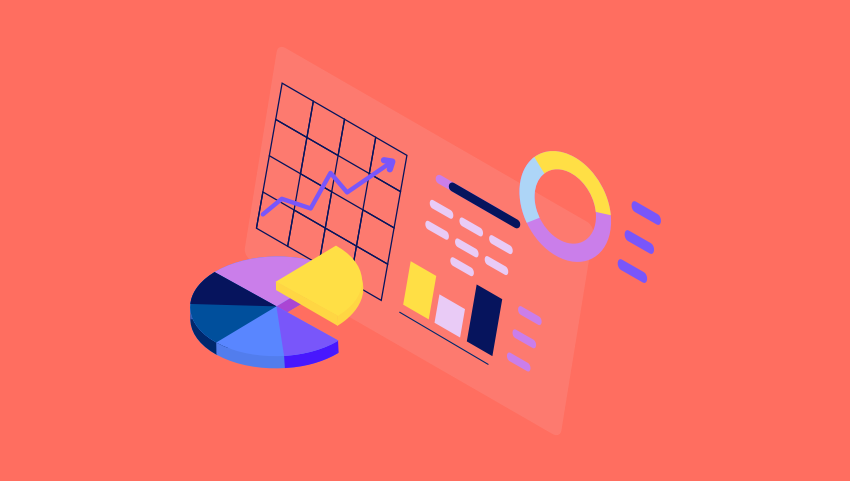 Account managers have two main goals: retain clients and grow those opportunities. To assist in meeting those goals, you'll want to know what's going on with every aspect of the clients' experience. From tickets, invoices, and contracts, to proactively pinpointing potential problems, having a dashboard with real-time date is an ideal tool that can provide your team with those accurate up-to-the-minute insights.
Superfast IT provides IT support in Birmingham, England with their managed IT and cybersecurity service packages. In addition, Superfast IT helps small businesses pass Cyber Essentials accreditation. Their service offerings help business owners focus on their business instead of getting bogged down by day-to-day IT and security issues. Over the years, Superfast IT has become synonymous with industry-leading customer service and fast response times, backed by their many five-star Google review ratings.
The Client Management Overview dashboard used at SuperFast IT contains metrics that enables account managers to provide top notch support by arming them with the real time data they need for successful conversations.
Client Management Overview Dashboard -
view here
.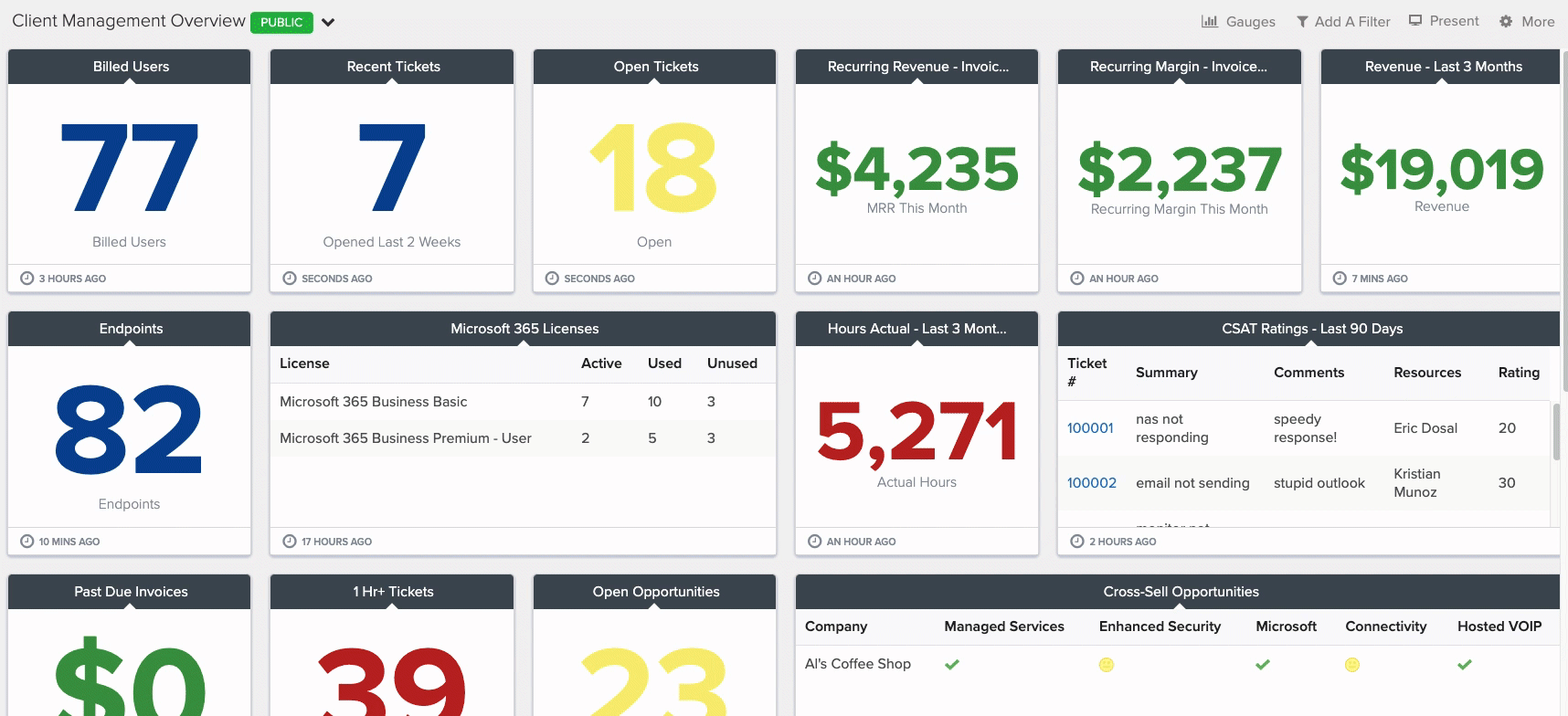 Here are some featured metrics:
Cross-Sell Opportunities

- Using recently invoiced agreement additions, you can determine what service offerings each of your clients are currently paying for. Then, using a simple icon for 'there is a cross-sell opportunity,' your account managers can act proactively to grow business.
Agreement Information - This gauge includes some of the key metrics needed to understand client profitability including hours per user, hours per endpoint, recurring margin, and effective rate.
Open tickets, tickets with 1+ hour, and recent activity

- When checked frequently, account owners can gauge how many currently open or recently opened tickets are too many. This allows them to look into that recent activity quickly and escalate where needed.

Thank you, James, for collaborating with us and sharing these great metrics!
Recreate in your BrightGauge


Make sure to visit our library of more report and dashboard templates and please feel free to reach out to success@brightgauge.com with any questions!
Free MSA Template
Whether you're planning your first managed services agreement, or you're ready to overhaul your existing version, we've got you covered!