BACK
Customer Success

|
Read
Dashboard of the Month - Client Success Overview
Jon Guerra March 11, 2020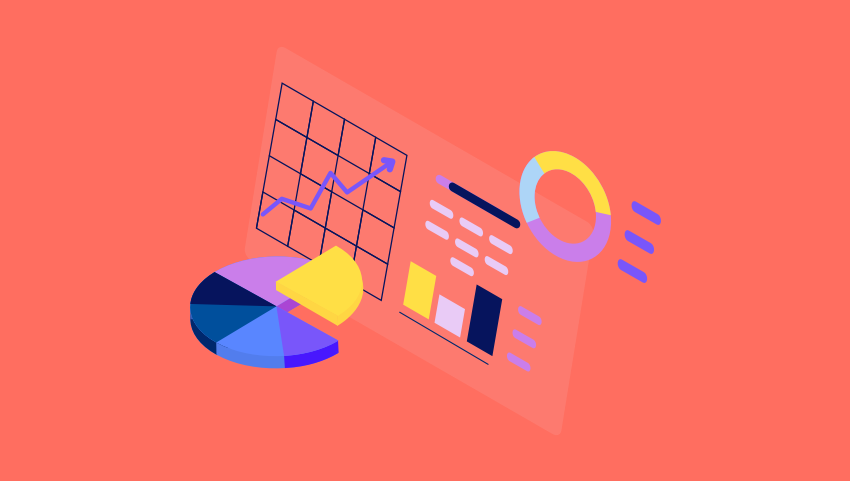 We say this over and over - when it comes to building long-term client relationships, transparency is key. You need to show your client the value that you're bringing to their business so that they understand what their investment is worth and are never left to question why they are paying you.
A great way to do this is by sending consistent reports to key stakeholders. Another option made possible by BrightGauge is to share a real-time dashboard with your client.
That's exactly what Peter Kardel, co-founder of Clever Ducks, puts into practice.
Clever Ducks is an MSP out of San Luis Obispo, California, focused on serving clients who see tech as a strategic weapon, or something central to their success. Their clients want to cut costs with IT, not on IT.
As part of their client retention strategy, Peter and team share a Client Success Overview dashboard that allows them to manage relationships in a proactive way.
For example, when it comes to a planning and QBR process, a lifecycle of client's hardware and software all up and down the stack is established. That way, Clever Ducks can proactively replace gear once it reaches the end of its lifecycle rather than waiting for that equipment to fail.
"Something like this makes our operations much less reactive and it's a much better outcome for the client because, as we all know, downtime is expensive," says Peter.
Peter has found that setting color-coded thresholds on the Client Success Overview dashboard makes the data more compelling and more likely for a client to take notice.
"People just know that green is go, yellow means you may want to hit the brakes, and red is bad," says Peter. "After a while, a client looks at a dashboard, sees red, and wants to take immediate action. It's an amazing way to support their success and help them prioritize."
In general, the Client Success Overview is a good way to ensure that everyone is on the same page.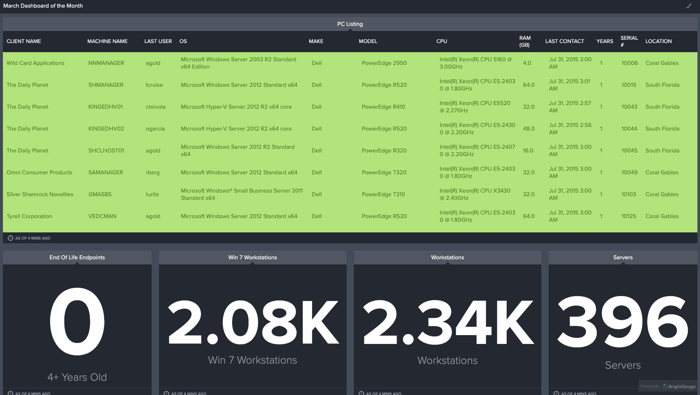 *View this sample Client Success Overview Dashboard here
Included is the client's ticket trend, which is a nice visual way to tell a story of what's going on without hiding anything. It provides an opportunity to look at trends and understand what changes need to be made to influence the direction of that trend.
With this dashboard, Peter and team avoid bogging clients down with nitty gritty details. Instead, they get right to the point of showing clients that their business is safe and can show where there are opportunities to take advantage of in order to be successful.
An interesting KPI they include in the overview is how the clients are rating Clever Ducks. The dashboard is often being seen by C-suites, so these CSAT scores show how team members are (or are not) happy with Clever Ducks' service. It's a nice boost for that C-suite person to know that their people are confident in their technology.
These days, your workforce won't tolerate IT that's confused or unreliable, so having confidence in leadership is becoming ever more important.
Finally, a Client Success Overview dashboard makes meeting with clients way more efficient. Instead of bringing a stale report that was printed out before the account manager meets with a client, Peter and team can literally open the dashboard in front of the client during the meeting and look at real-time information, allowing them to get down to business and problem-solving right away.
For instances when team meetings are not occurring face-to-face, clients still have access to their important data, day or night.
Check out the links below to replicate this type of dashboard for your own clients.
Link to Client Success Overview Dashboard
Link to Dashboard Recreation Key
Please feel free to reach out to success@brightgauge.com with any questions you have!
Free MSA Template
Whether you're planning your first managed services agreement, or you're ready to overhaul your existing version, we've got you covered!