BACK
Customer Success

|
Read
Dashboard of the Month: Company Sales Pipeline
Ashley Nicely May 31, 2022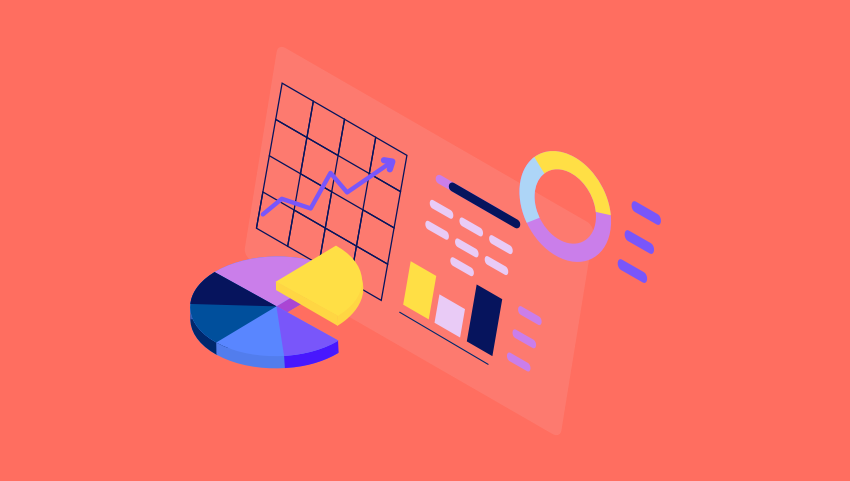 For most Managed Service Providers, sales is the cornerstone of growth. As such, developing a solid sales pipeline for stable recurring profit is paramount. As part of a proactive process for a well-managed sales pipeline, you need good data entry practices and good data visibility. This is where dashboards come in! Creating a sales pipeline dashboard can help you analyze lead quality, sales success rates, and enable you to provide valuable data for reviewing and improving your process.
The Company Sales pipeline dashboard is designed for the sales manager and should be checked weekly or biweekly and used in team meetings. This dashboard can also be cloned and filtered for individual sales representatives so each sales rep can better manage their own pipeline.
Company Pipeline -
view here
.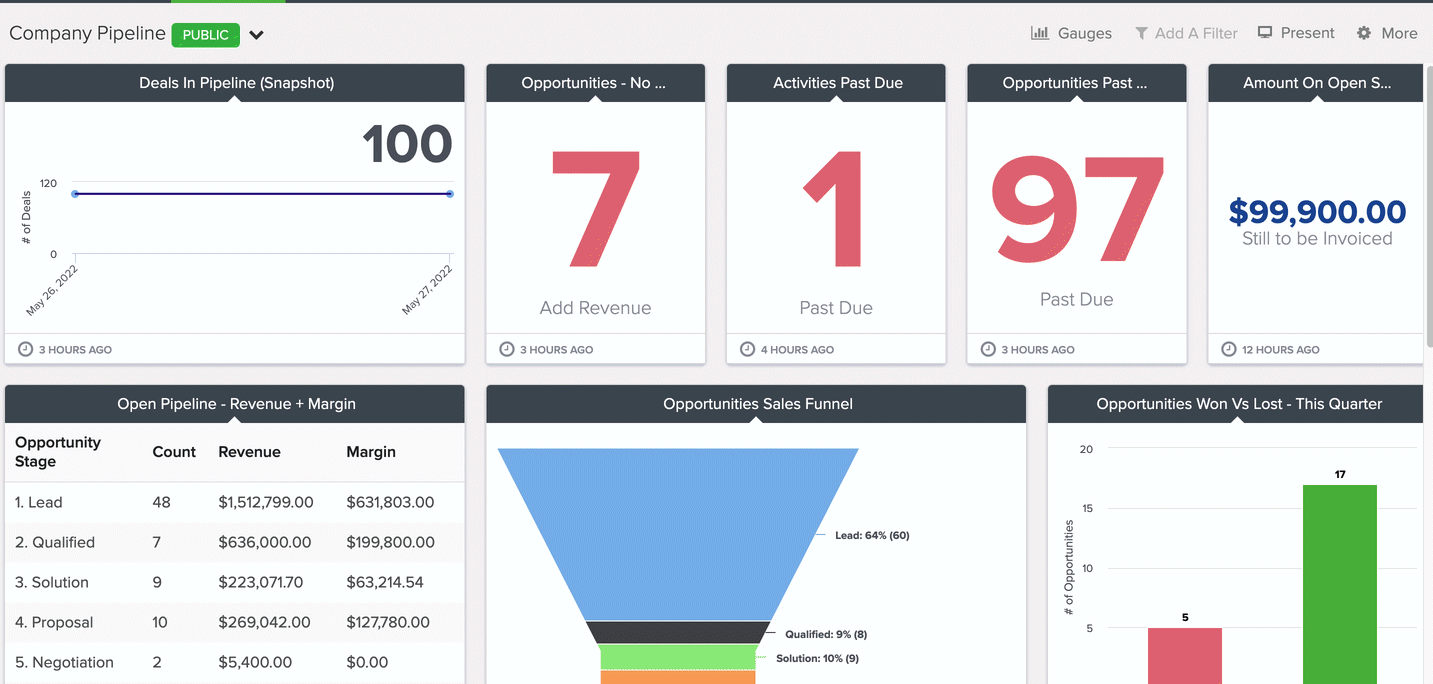 Here are some featured metrics:
Deals in the Pipeline - This snapshot gauge can track trends related to how many leads your team is bringing in over time.
Sales Funnel - This gauge tracks leads as they move through the customer journey. It usually covers several sales stages that equate to your prospects' awareness, interest, decision-making, and action stages. A healthy pipeline resembles a funnel where a larger amount of qualified leads are at the top portion of that funnel.
Past Due and Missing Revenue - This set of gauges is all about keeping good data by managing past due activities and opportunities, and making sure opportunities past the lead stage have an estimated revenue set.
Won vs Lost Opportunities - Tracking what percentage of your leads are lost can help you fine tune your lead generation process, better determine your ideal client profile, and help you implement different sales techniques where needed.
Company Pipeline Gauges - Across several gauges looking at different time frames, these metrics look at the sales funnel in a more granular way. They include the number of opportunities, the amount of revenue, and the margin in each sales stage.

Thank you, D.J., for collaborating with us and sharing insights on your sales process and how you've managed to improve that process to get better sales data overall.
Recreate in your BrightGauge


Make sure to visit our library of more report and dashboard templates and please feel free to reach out to success@brightgauge.com with any questions!
Free MSA Template
Whether you're planning your first managed services agreement, or you're ready to overhaul your existing version, we've got you covered!