BACK
Customer Success

|
Read
Dashboard of the Month: Invoice Time Review
Ashley Nicely February 28, 2022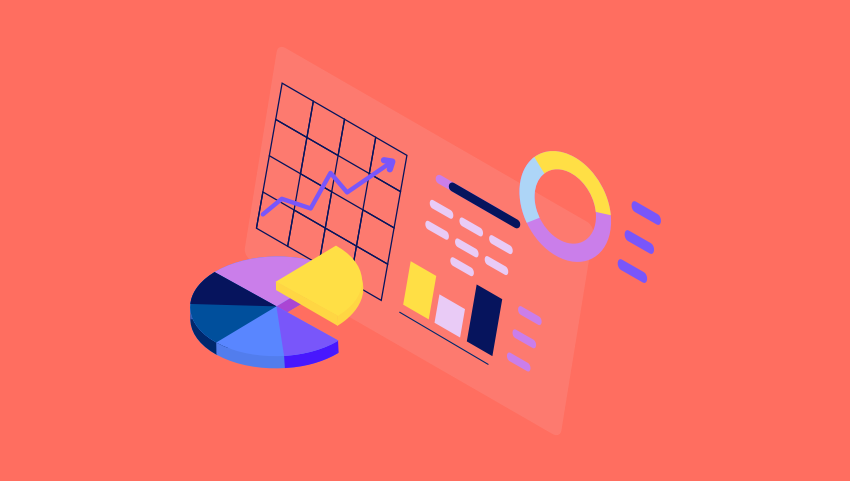 Many Managed Service Providers (MSPs) offer a variety of services across a wide range of small business clients. This can make for a tricky billing process! One of the biggest pain points with creating a streamlined billing process is figuring out how to efficiently track and review time entries. Although most PSAs provide a built-in time-tracking system for technicians, human and technical errors are inevitable when your billing is complex. To help keep track of important details without having to sift through 100's of time entry records each week, you can create a dashboard to flag potential problems in real time.
The Invoice Time Review dashboard used at 24HourTek contains both metrics and information that assists them with the invoice time review process. Using a heavy amount of text, 24HourTek outlines the various time entry guidelines for all of their different business offerings and creates metrics to look for red flags in their data. Checking this at least weekly has helped to eliminate costly delays and alleviate major headaches for the billing team. While the dashboard of the month version omits the text boxes, you can get a sense of what they are tracking below.
Invoice Time Review -
view here
.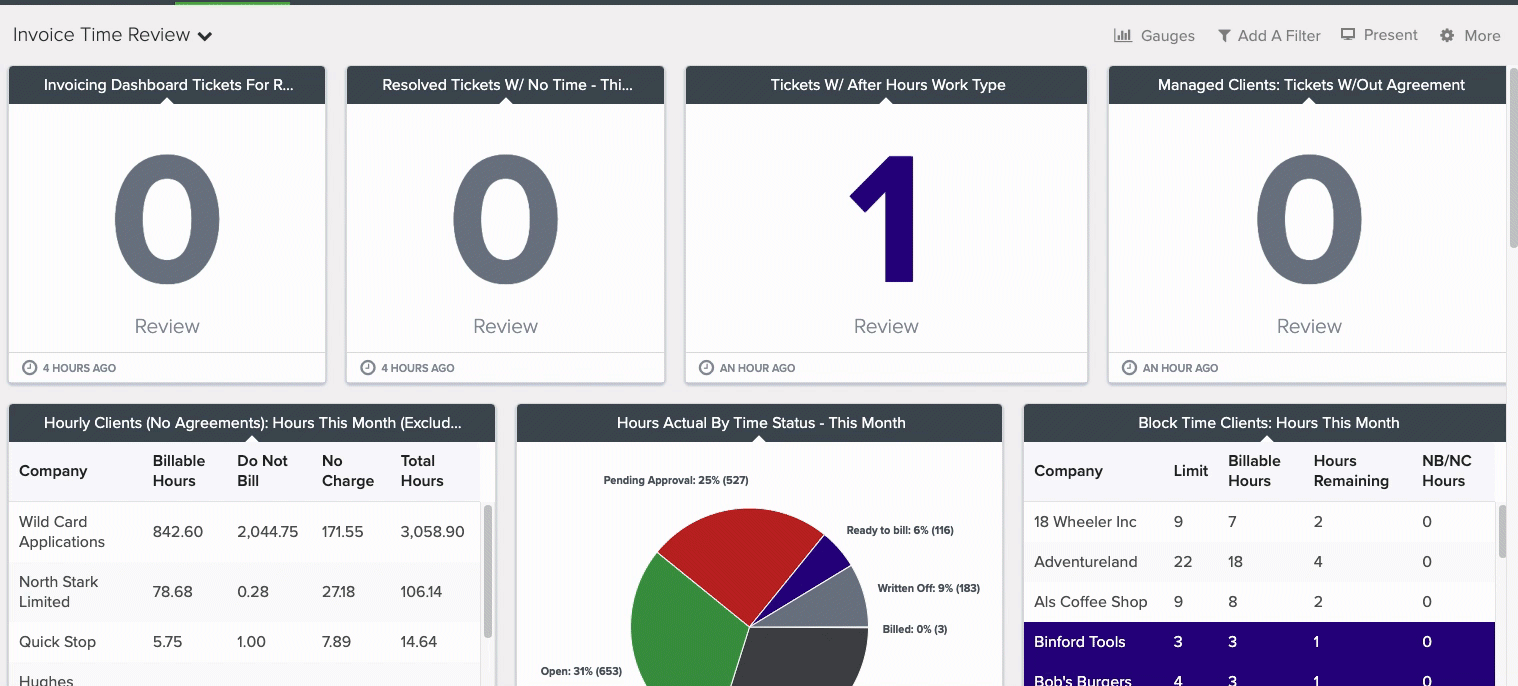 Here are some featured metrics:
Time review based on agreement types

- Across several gauges, you can look at your time entries in a more meaningful way. On this dashboard, the partner is looking at break-fix, fully managed, and block time clients separately. If you have special rules or specific coverages for each, you can use text boxes to document that. This can aid the review process.
Member Time Review - Reviewing technicians' time is equally as important as reviewing time during the billing process. Here, the partner is looking at billable utilization, time spent on various work types, late time sheets, and they have created a custom gauge to help determine whether technicians are entering time on time, all the time.
Work Type and After Hour reviews

- These gauges look for work types that require special care like after hours and non-covered. You can choose to break down all time entries by their work types as well. Further, by looking at time entered after hours, you can look for improperly entered time and ensure work types are set correctly for after hour billing.

Thank you, Todd, for collaborating with us and sharing these great metrics!
Recreate in your BrightGauge


Make sure to visit our library of more report and dashboard templates and please feel free to reach out to success@brightgauge.com with any questions!
Free MSA Template
Whether you're planning your first managed services agreement, or you're ready to overhaul your existing version, we've got you covered!