BACK
Customer Success

|
Read
Dashboard of the Month: Project Manager View
Ashley Nicely August 2, 2022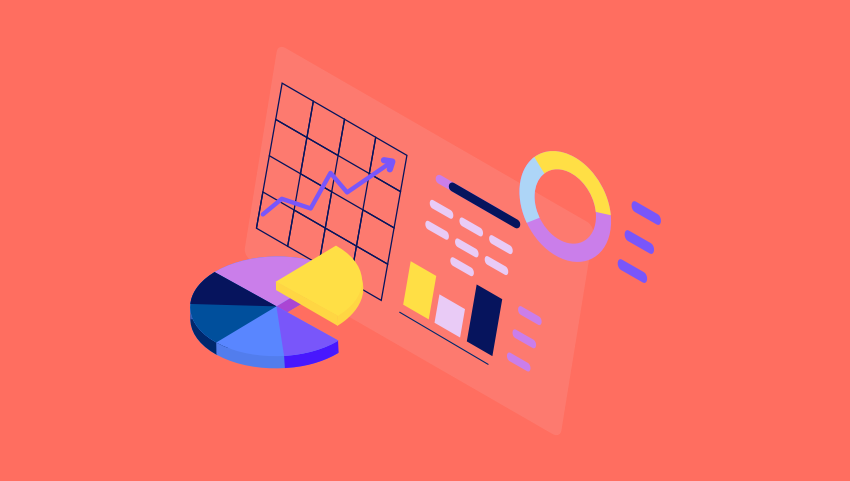 A major component of any MSP business is project management. While projects may often times seem simple on the surface, they require careful planning and budgeting to get right. BrightGauge dashboards and reporting can provide data visualization to help MSPs with this challenge. To illustrate, we sought to feature the work of a partner who has become a pro in project management.
For the July Dashboard of the month,
we have featured a Project management dashboard inspired by July's user showcase webinar,
KPIs for Managing Profitable Projects
with
Derek Diaz,
a program manager at
Charter Technology Solutions (CTS).
Charter Technology Solutions
is an MSP focused in the EdTech space serving over 25 schools across the U.S. From bringing technology into a new or scaling school to repairing and maintaining school's IT infrastructure, CTS's mission is to be an education partner for schools in a way that benefits educators, students, and their families. Completing 100's of educational technology projects a year, it is no wonder CTS has been able to successfully master their projects.
For The Project Manager View dashboard, we've taken the more customized Manager View dashboard that Derek shared during the webinar and created a simpler yet still impactful version that can easily be recreated without any custom SQL querying. It
features metrics to help track project tickets, conduct budget hour assessments, and provides a breakdown on project margins.
Project Manager View -
view here
.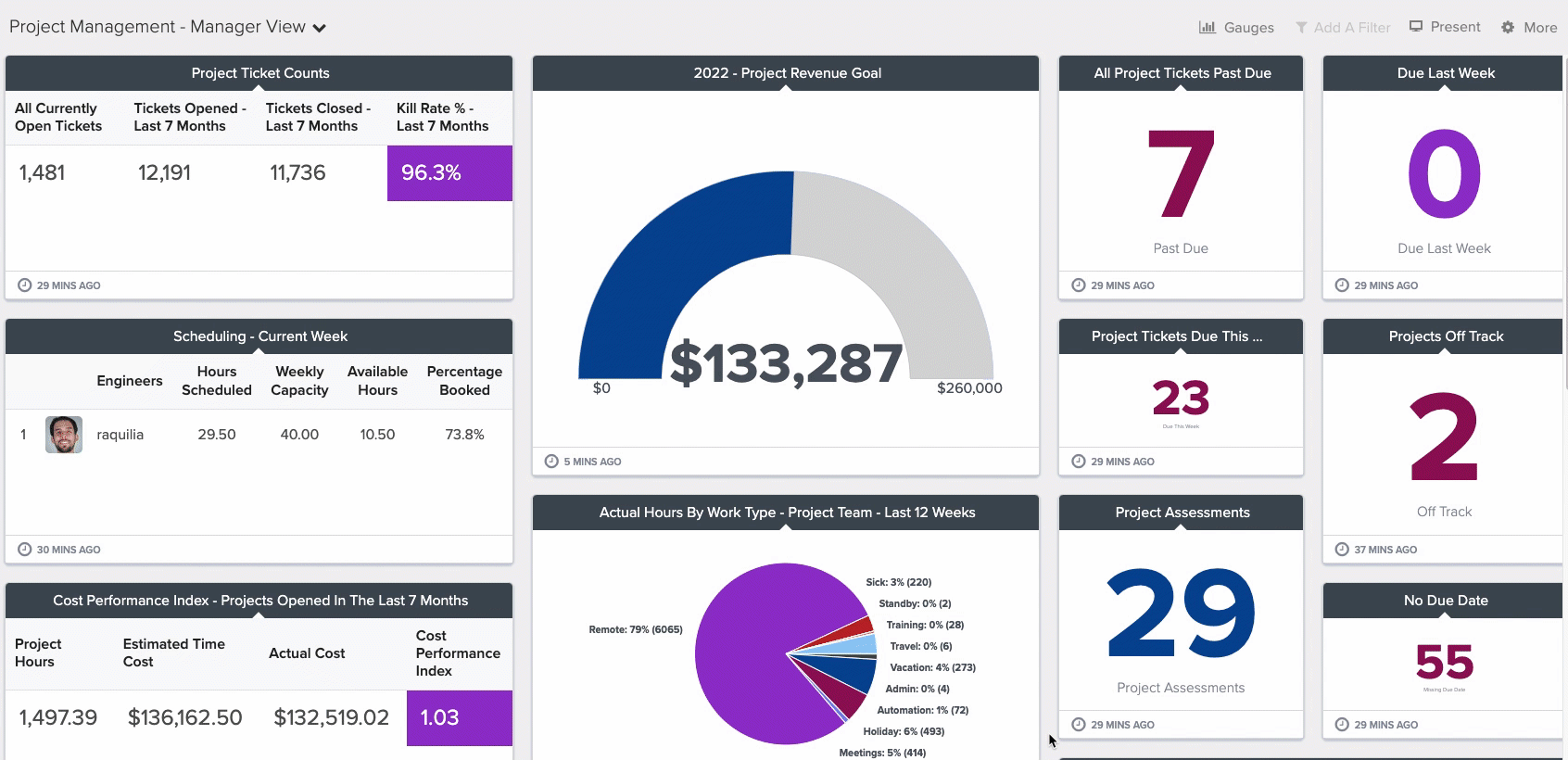 Here are some featured metrics:
Past Due and Off Track - These gauges help keep an eye on tickets and projects that have past their due dates as well as projects with no remaining hours on them. Setting due dates for each project ticket in your work plan and tracking through BrightGauge can help you stay on track.
Project Revenue Goal and Cost Performance Index - Using a progress gauge can help you see just how close you are to hitting your target revenue. While a cost performance index gauge will help you compare estimated time costs versus actual time costs on recently entered projects.
Hour Assessment Gauges - Check out Hours by work type, budget hours versus actuals, and see which projects are over or under their hours' budget.
Project Margin Breakdown - This gauge aims to break down project revenue by service and products so you can determine the margin on each. By understanding your margin in a more granular way, you can better understand each project's profitability.



Thank you, Derek, for collaborating with us and sharing how you and your team have been able to successfully plan for and execute on projects with the aid of BrightGauge dashboard and reports!
Recreate in your BrightGauge


Make sure to visit our library of more report and dashboard templates and please feel free to reach out to success@brightgauge.com with any questions!
Free MSA Template
Whether you're planning your first managed services agreement, or you're ready to overhaul your existing version, we've got you covered!