BACK
Customer Success

|
Read
Dashboard of the Month: Ticket Dispatch
Ashley Nicely April 1, 2022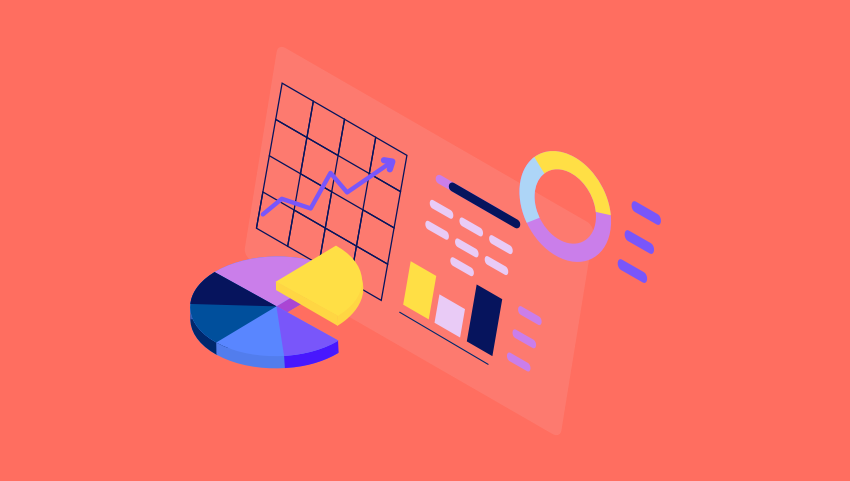 A dispatchers job is to maximize the utilization of the service team. In essence, they need to keep resources busy and ensure every ticket that comes in gets scheduled out and attended to properly. When you're juggling all the nuanced differences across teams and agreements while also making sure to check every field entry for accuracy, things can inevitable fall through the cracks.
Having a ticket dispatch dashboard in BrightGauge can help your dispatcher easily pick up the missing pieces and "paint tomorrow green." By using a simplistic design and simplifying your service KPIs, you'll help your dispatcher works as efficiently as possible.
Ticket Dispatch -
view here
.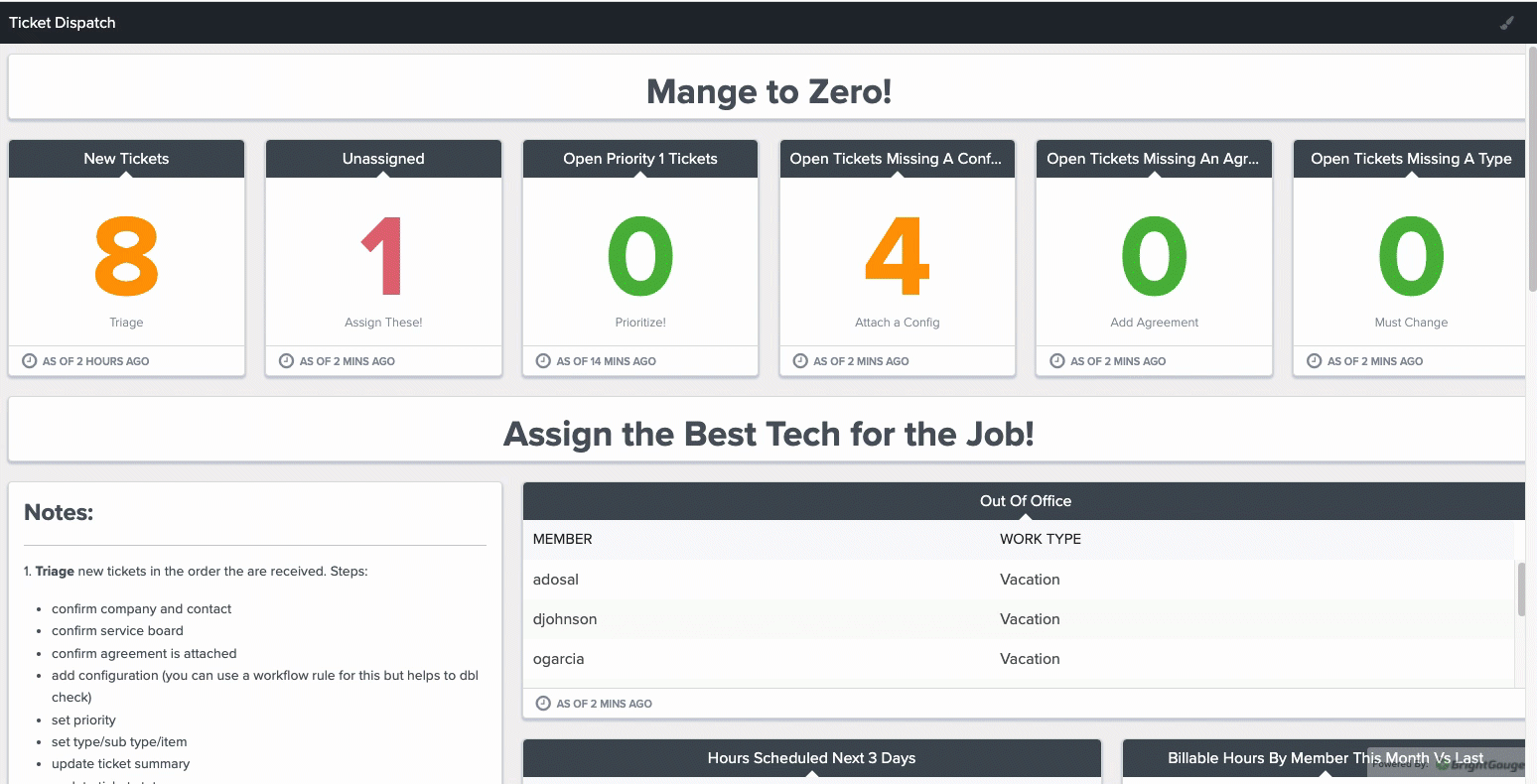 The ticket dispatch dashboard is broken out into 3 parts. The first section takes a manage to zero or manage to green approach focusing on priority tickets and important ticket fields that can get overlooked like type, agreement, and configuration.
The second section focuses on process and scheduling. A text box is used to provide the steps to take for triaging, dispatching, and escalating tickets. Next, information on upcoming schedules, current ticket assignments, hours worked, and information on whose out of the office proves the perfect supplement for ConnectWise Manage's dispatch portal.
The last section provides some high-level metrics to help further understand ticket volumes and gauge the utilization of the team. It includes metrics like same-day resolution percentage, average time to resolution, and tickets per endpoint.

Thank you, Ken, for collaborating with us and sharing your straightforward technique to building dashboards to improve operational efficiencies!
Recreate in your BrightGauge


Make sure to visit our library of more report and dashboard templates and please feel free to reach out to success@brightgauge.com with any questions!
Free MSA Template
Whether you're planning your first managed services agreement, or you're ready to overhaul your existing version, we've got you covered!