BACK
Dashboards,

Podcasts,

Service

|
Read
[Podcast] Episode 10 with Nick Olerud of Netrix IT
Amanda McCluney January 21, 2016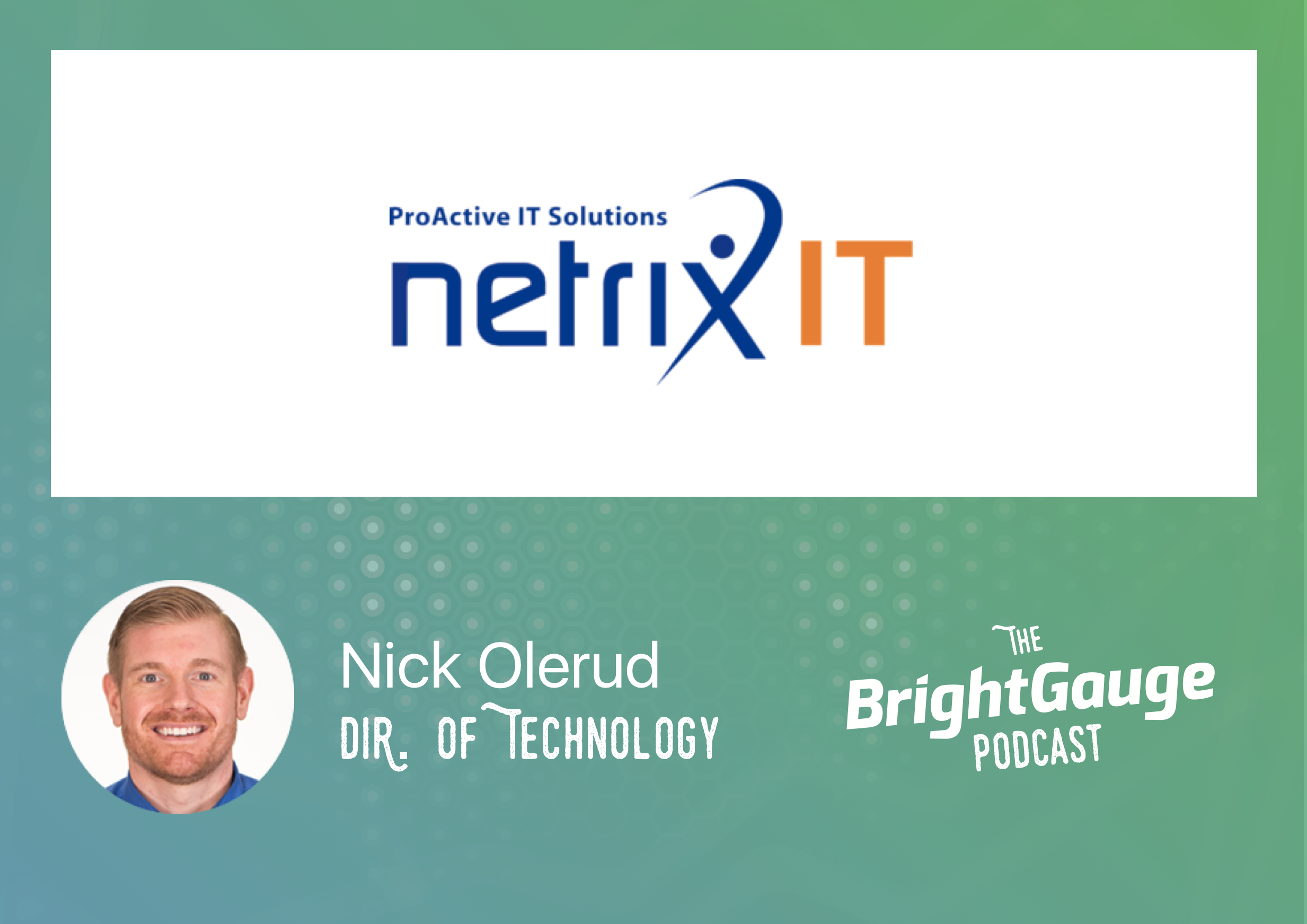 Everyone realizes the correlation between dashboards and data management, but how do dashboards help with team management? We recently invited Nick Olerud, Director of Technology at Netrix IT, to join us for a conversation about the results his team has seen since implementing dashboards.

With dashboards come a huge amount of transparency… and as a result, MSPs gain a crystal clear view of which processes and procedures are working well and which ones need to be improved. Nick talks to us about how Netrix leveraged dashboards and the resulting transparency to increase SLA compliance, help hold each teammate accountable, and manage their Sales funnel. Then Nick's discussion with BrightGauge co-Founder, Eric Dosal, works its way into all the details of positioning and balancing co-managed IT deals, plus an inside look at the Traction EOS system for operating a small business.


Driving Better Team Behavior with Dashboards: Episode Highlights
Want to find out more about The BrightGauge Podcast? Check out all the episodes here.
Free MSA Template
Whether you're planning your first managed services agreement, or you're ready to overhaul your existing version, we've got you covered!