BACK
Best Practices

|
Read
The Importance of Traction in Finding Business Growth
Danielle Ungermann May 10, 2018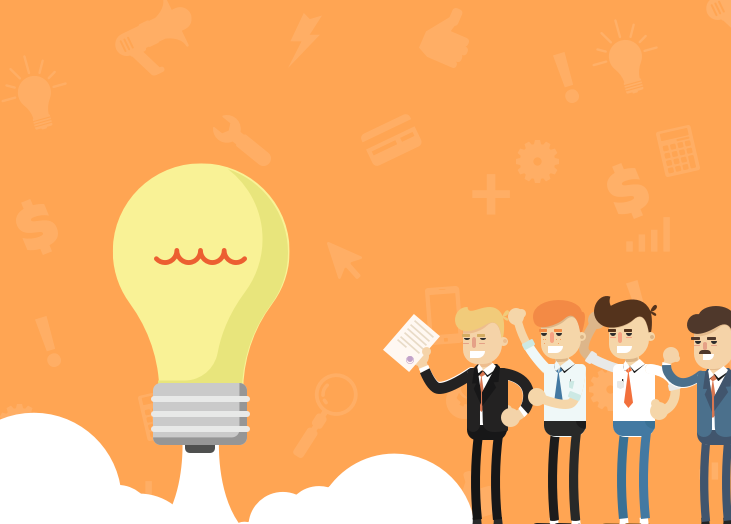 The search for the right business growth plan can feel like a real shot in the dark. Businesses may spend lots of money on advertising and marketing with little to show for it in the long run. On the flipside, with a little success, business owners may think they've nailed their MSP growth strategy.
The key to a successful growth plan comes with a strong analysis of what you're doing right and wrong and with a whole lot of attainable goal setting.
No matter where you are in your business lifecycle, a newcomer or industry pro, reading Gino Wickman's book Traction is a sure fire way to set a path to help your team achieve its core vision. Traction's success can be attributed to its actionable breakdown of the Entrepreneurial Operations System (EOS) process, showing readers how to help them grow and optimize their business. With an avid fan base of business owners and operators singing it's praise, it's come to be the creed for MSP business growth.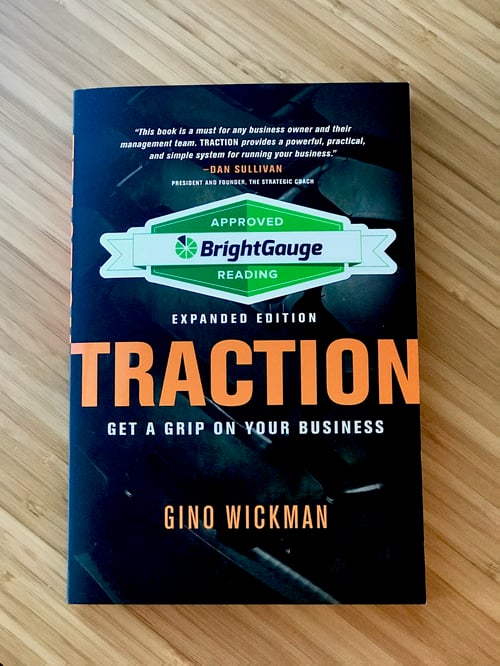 Due to its popularity in the MSP/ ITSP industry, It's pretty unsurprising that this has become required reading for the whole BrightGauge team. We have a hard time not recommending it to potential and existing customers alike. So what's the whole popularity behind Traction and EOS about?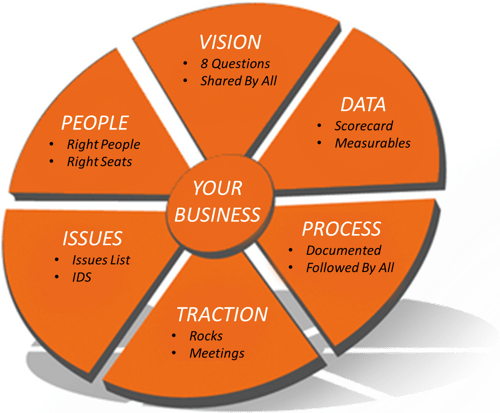 The EOS Framework
Founded by Traction author Gino Wickman, the Entrepreneurial Operations System (EOS) is a framework for building a business. Widely incorporated by IT and SaaS industries, EOS has helped many to look at their business under a new scope. Especially true for successful businesses who have been around for a while. No matter your level of customer loyalty and longevity, there's always room for improvement.
With EOS, companies can set their vision and measure their growth tactics under six key points of focus:
Vision — Success doesn't just come with having a vision, the whole organization needs to be in on the big picture. More clarity and alignment between your team members means less friction. Focusing everyone's energy towards the end goal will lead to some amazing results.

People — Your most valuable team members don't just sit at the top of your organization. Great leaders see the potential in everyone and work towards helping them see it in themselves, too. If you don't have the right people in place, how can you expect to grow?


Data — "What gets measured gets improved". We operate based on this mentality everyday. Focusing on the right metrics helps you keep a finger on the pulse of what's driving your business to thrive or falter.

Issues — It's natural for every business to face issues and frustrations. But, these obstacles keep you from reaching your vision and must be dealt with head on.


Process — Your process is how you operate as a business, and what keeps your team in check. This is meant to be reformulated as you grow. For example, BrightGauge has changed our product development process a handful of times this last year in search of what works best for our team communication and work style. Currently, 6-week cycles are holding strong. Whatever process you set will be better than just winging it.


Traction — This is the key characteristic of the most successful business leaders. Their influence drives accountability, focus, and discipline throughout their team.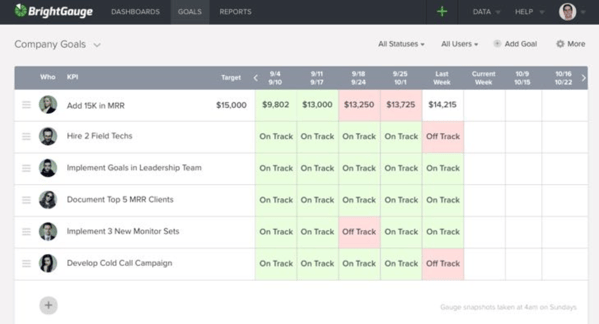 How this has proven effective for us
Back in 2016, BrightGauge adopted a a more data driven style to managing our growth. We set out to make sure everyone in the company bought into a growth plan.


At the suggestion of many customers, we read Traction. Working off its many great, practical takeaways, Traction encouraged us to implement the EOS system. We saw a 60% spike in growth within the next year.


With a company-wide dedication to more transparency, accountability, and cadence came greater teamwide alignment. You can see why we've since recommended that everyone pick up this book.


A central theme in Traction that's carried over to BrightGauge is Goals (previously named scorecards), or quarterly rocks. By breaking down your company vision into quarterly goals, you lay down an actionable and trackable path to success. Team members are able to check-in on the progress of their goals on a regular basis, holding everyone accountable to our overall growth plan.


Goal setting also encourages commitment. It's easy to try something new and give up after a short period of time, especially when it comes to setting marketing or sales objectives. Through committing to your team's top 1-3 quarterly objectives, you're more likely to feel accomplished and enact positive change in your company. At the very least, you'll also be able to learn what isn't helping you work towards your greater vision.


Implementing EOS for Your Team
We see great value in companies, new and old, taking a fine look at their company vision. To answer a lot of the questions that come up in implementing EOS and choosing the right goals for your growth, we're hosting a webinar on May 22nd with Ryan Giles, the founder of Traction Strong. An EOS implementer, Ryan is also a previous customer of BrightGauge and has shared his knowledge of the benefits of EOS in Episode 37 of the BrightGauge podcast:


"When Ryan discovered and implemented the

Entrepreneurial Operating System (EOS)

at his MSP, the move yielded immediate results - 30% year-over-year growth, an additional 14 points to the bottom line, and triple the valuation. Seeing first-hand what can be accomplished with the system led Ryan to launch a new chapter in his professional journey, this time as Professional EOS Implementer at Giles LLC."


To learn more about how EOS and goals can make an impact on your business, watch our webinar Guiding Growth through EOS & Goals.
Free MSA Template
Whether you're planning your first managed services agreement, or you're ready to overhaul your existing version, we've got you covered!