BACK
Best Practices

|
Read
Every Goal Needs an Owner
Jack Shonkwiler February 14, 2018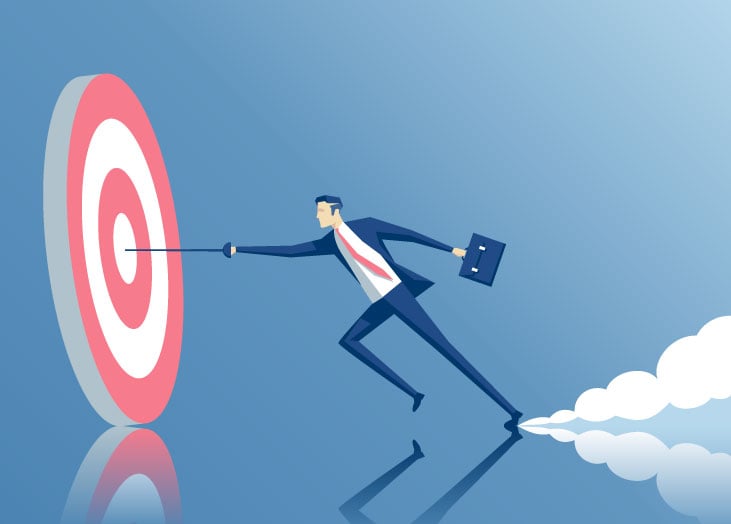 When you're setting business goals, whether it is an individual goal or a team-based goal, it is important for every goal to have an owner. This person is ultimately responsible for monitoring goal progress and delivering positive outcomes.
A lack of goal ownership can quickly lead to problems, particularly within teams. Without someone there to organize and manage the completion of the goal, it's easy for team members to start pointing fingers. Ultimately, this disarray harms your chances of a successful outcome.
Aside from this, there are a few important reasons why every goal you create should have an owner assigned to it.
Create Accountability & Facilitate Motivation
When you assign a goal to a team as a whole, the ultimate success or failure to achieve the goal lies with the entire team. Assigning an owner doesn't remove the rest of the team from that accountability, but it does place accountability squarely on the owner's shoulders. This ensures that at least one person within the group stays focused on the goal, even while working on other tasks. It gives them extra motivation to focus on the goal and stay on top of it during long-term projects.
Make Delegation Simple
When you assign a goal to a team without a leader, it's easy to see delegation become an issue. A quick conversation about who will handle which tasks can quickly devolve into an argument that can endanger the success of the project and harm cohesion in other areas of the business.
Having a goal owner to delegate and manage not only ensures they have clear authority in goal-related discussions, it also gives your team a higher chance of a positive outcome. During any long-term project, disagreements are almost certain to arise. Having a goal owner in place will keep things on track.
Give the Goal Owner the Opportunity to Step Up
Attaching a goal to a specific owner can be a great way to gauge their readiness for leadership. In fact, most teams will have multiple goals, resulting in multiple sub-teams working on different long-term projects. Each of those projects will require their own individual owners to oversee the team.
Are they able to delegate tasks and monitor progress? Can they motivate their team? Were they successful? Looking at their leadership along the way can say more about the viability of the goal owner to take on more down the road. Missing the mark on goals can happen though. How they deal with it is the key to their long-term success.
Goal Ownership is Critical to Successful Outcomes
Leadership is important at all levels of an organization. A company needs a CEO and leadership team to set the agenda and course-correct when required. Departments need leaders to delegate tasks and oversee the bigger picture. Start assigning ownership to goals and the leaders will rise to the top.
To learn more about how to get started, download the full whitepaper on setting business goals here.
Free MSA Template
Whether you're planning your first managed services agreement, or you're ready to overhaul your existing version, we've got you covered!