BACK
Podcasts

|
Read
[Podcast] Episode 34: Todd McQuilkin & Simon Smith of Air-IT
Amanda McCluney April 20, 2017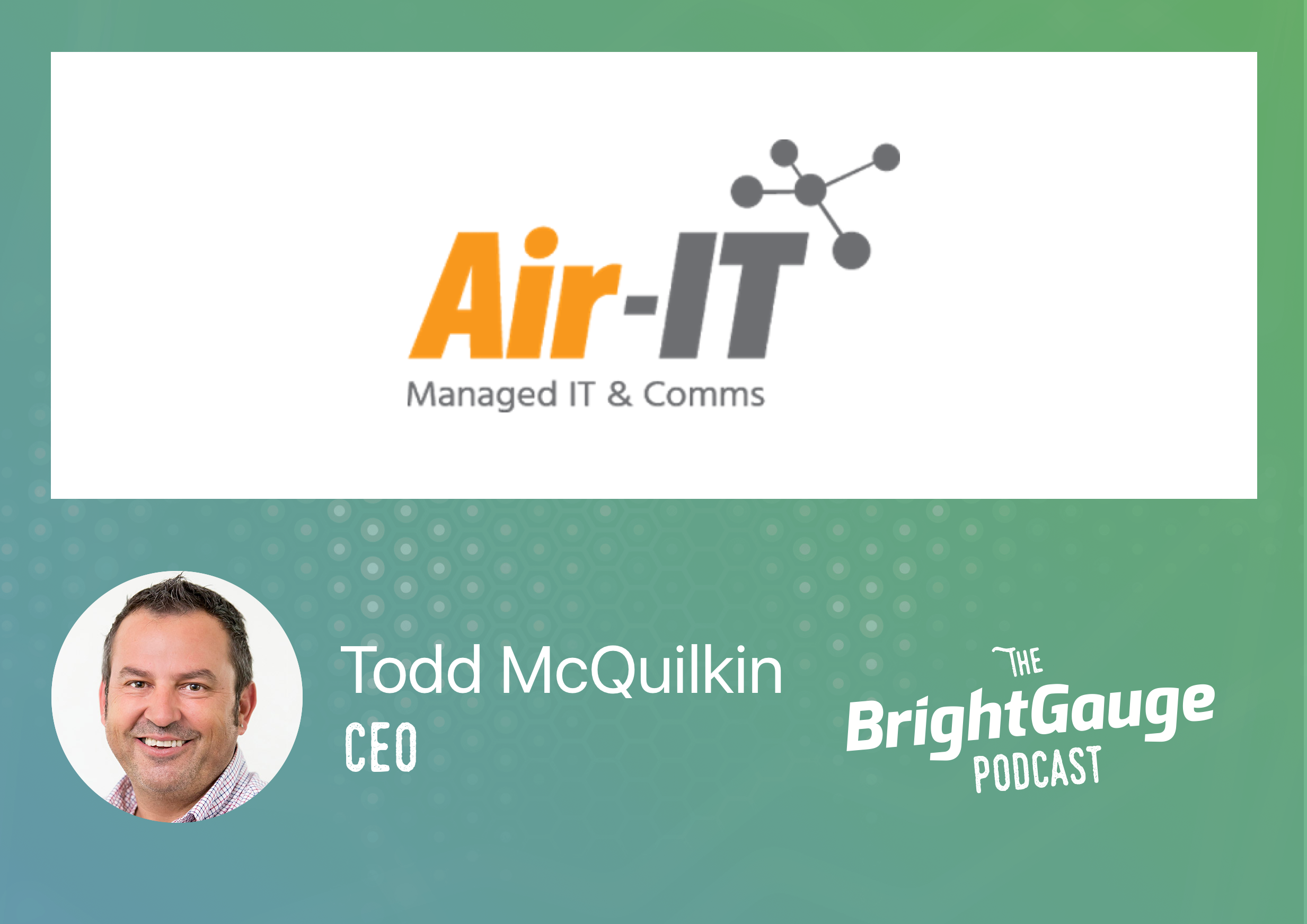 As an MSP, there are so many data points that you could be tracking in an effort to improve your business and keep your clients happy. After all, we're all familiar with one version or another of the saying about 'what gets measured, gets improved'.

At the same time, having so much data at your fingertips can be overwhelming. How do you know if you're tracking the right metrics? Are the metrics you monitor a reflection of accurate data? To help answer these questions and more, we asked Todd McQuilkin, CEO, and Simon Smith, Operations Manager, at Air-IT to join us for a conversation on how to be data driven. As long-time BrightGauge customers, they've grown from managing a successful MSP to now also focusing on the consulting side of the business. Join us for a discussion about the data lessons they've mastered in their MSP journey.



Focusing on the Right Data as an MSP: Episode Highlights
An introduction to Air-IT, Todd McQuilkin, and Simon Smith (0:50)

An overview on Air-IT's consulting and advising for MSPs (10:28)

Common, recurring issues that most MSPs are facing (14:58)

How are you using BrightGauge at your MSP? Which data do you utilize and how do you make sure it's accurate? (19:10)
Why you must start with data at the company level and work down from there (20:00)

How often do you revisit your goals and KPIs? (21:40)

Air-IT's upcoming talk at ITNation Europe on world-class service delivery (23:58)
Q&A: Best business book recommendations, resources for professional development, parting advice for MSPs (28:15)
Books/resources as mentioned in the episode:


Want to find out more about The BrightGauge Podcast? Check out all the episodes here.

Free MSA Template
Whether you're planning your first managed services agreement, or you're ready to overhaul your existing version, we've got you covered!