BACK
Customer Success

|
Read
Customer Stories: How BrightGauge Helped Clean Up RMON Networks' Data
Susan Perez March 27, 2019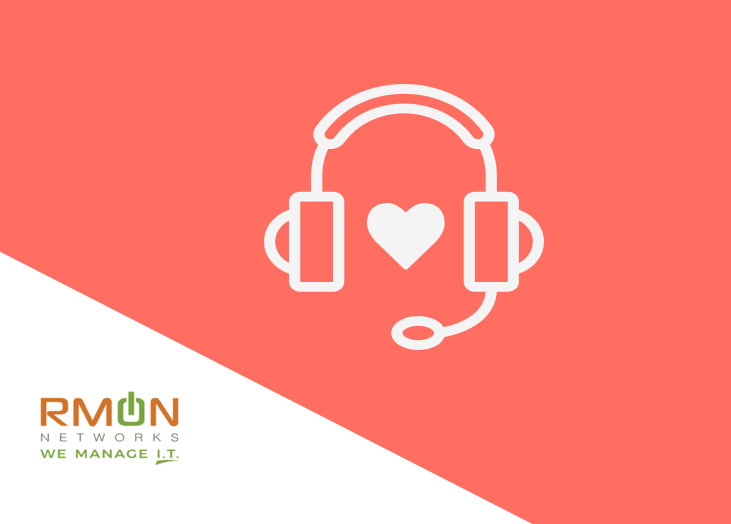 RMON Networks, Inc. got its start in 2002, shortly after founder Tim Howard was laid off following the events of September 11th. In a time of uncertainty, Tim jumped on the opportunity to realize his dream of starting his own business.
Armed with a background in IT and finance, Tim started New Hampshire-based RMON Networks with a focus on securing his client's networks, as security became a big issue after September 11th.
From the start, Tim wanted to work with clients who placed a high value on technology expertise. 17 years later, that still rings true, and RMON has a mission to deliver unique solutions to their customers.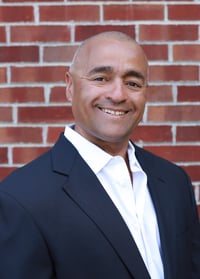 To help them run an efficient organization, RMON Networks recently added BrightGauge to their arsenal. So far, it's been an eye-opening experience. We spoke with Tim to learn more.
How RMON has grown over the years
A lot has changed in the technology industry in 17 years. Tim recognizes that he missed the boat with some advancements, but he jumped on one in particular that has made a huge impact on RMON.
"We embraced the cloud," says Tim. "I was at a Microsoft Small Businesses meeting and someone presented about their hosted offering. If there were 50 people there, 49 passed on it. I was the only person willing to try it."
That decision was a smart move. After selling the Microsoft cloud solution to enough clients, RMON was eligible to be part of the Microsoft Cloud Champion Partners Program, where Microsoft sent leads to RMON on a regular basis.
Once that happened, RMON started to grow significantly, enough to hire new staff and move to larger offices.
In addition to the push from Microsoft, Tim believes that the RMON approach to customer service has helped differentiate them from competitors over the years.
"I always tell my staff to be honest. You'll always remember what you told someone if you tell the truth," says Tim. "If we're recommending a solution, you can come to our office and rest assured that we're using that solution ourselves. We put our money where our mouth is. We're true to our customers and to ourselves."
Becoming a BrightGauge customer
As a Continuum and Autotask user, Tim and RMON attended the Continuum Navigate Conference in late 2018, in search of a better way to look at real-time data. After talking to BrightGauge, they felt it was the right tool to help them get a better handle on the dispersed data they had within their organization. And right off the bat, BrightGauge was eye-opening.
"It revealed to me that I had dirty data," says Tim. "I had stale data around our customers and our configuration items. We had processes that weren't being adhered to or not clearly defined. BrightGauge gave us the opportunity to really take a look at ourselves again and redefine the way we approached our day-to-day."
When it came to Autotask specifically, Tim realized that he wasn't inputting data into Autotask in the most efficient way. Opportunities were not being put together correctly, as notes were being left out and contracts were expiring without anyone being alerted.
With BrightGauge, Tim and his team can create gauges and notifications around opportunities and contracts so all the right people can come together and plan ahead. It's allowed RMON to get a lot more proactive instead of reactive.
Future BrightGauge uses
The RMON Networks team has made great use of gauges, dashboards, and reports, giving them high visibility into their important data and driving them to run a more efficient business.
Next up, they want to place a focus on the goals component.
"We are going to set goals not only as an organization, but we'll also have measurable individual goals," says Tim. "By being measured, the team will be able to see their own stats versus their peers. And healthy competition is a good thing."
We agree!
Tim and his executive team plan to roll goals out as soon as possible, sitting down with each member on the RMON Networks team, regardless of their position.
What BrightGauge has helped RMON Networks accomplish
When it comes to the great communications struggle, Tim leaves us with a final thought:
"At the end of the day, I want better visibility into our company and I also want the icing on the cake: better communications with our client. Having the ability to send Continuum executive reports or Autotask ticket reports and giving our clients information that matters to them changes everything. We're communicating better and building stronger relationships, and I know it's because of BrightGauge."
Thank you, Tim and RMON Networks for being part of the BrightGauge family!

Free MSA Template
Whether you're planning your first managed services agreement, or you're ready to overhaul your existing version, we've got you covered!