BACK
Best Practices

|
Read
How to Choose the Right Metrics to Report On
Susan Perez August 1, 2018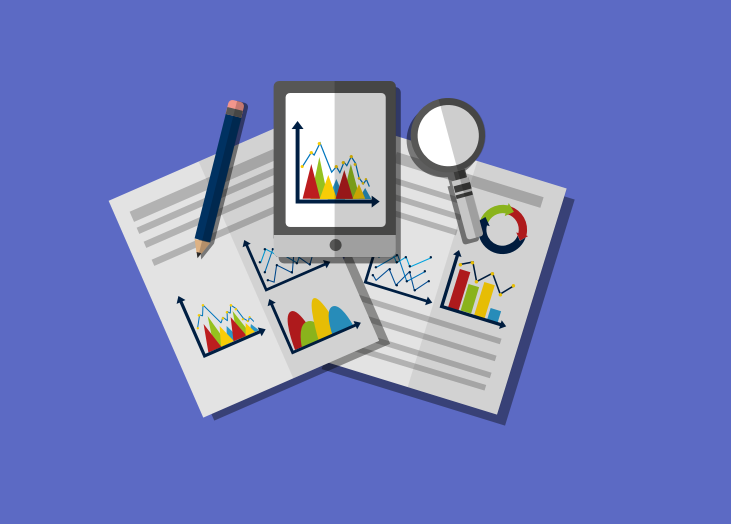 You've just signed on a new client and are strategizing ways to keep them happy in the long-run. If sending client reports is not part of your strategy, think again.
Few things build a solid foundation of trust the way transparency does and it's no secret that our favorite way to be transparent is by creating custom client reports.
Doing this one thing on a regular basis can have a lasting, positive impact on your business. But how do you choose the right metrics to include in your client reports?
In our years of experience, we've picked up a few tips along the way.
Creating custom client reports using BrightGauge
Executive summary reports are important because they paint a factual picture of the work that's being done at any given time - quite literally, they summarize metrics that executives might care about.
As a business leader, you want to avoid clients asking, "Why am I paying you?". Showing your value and holding yourself accountable can have significant rewards down the line.
We've seen hesitation in creating client reports because it's generally a time-consuming task. BrightGauge solves that issue by automating client reports in just a few minutes.
Regardless of the datasource you connect with in BrightGauge, we provide pre-built templates to get you started on day one. Let's use ConnectWise as an example.
When you integrate with ConnectWise Manage, you'll get 303 pre-built gauges, 14 pre-built dashboards, and 9 ConnectWise reports automatically available in your account.
To access your ConnectWise reports, you just visit your homepage, click on 'New Report', opt to select from a template versus starting from scratch, and choose from the dropdown. Voila! In just a few moments, you've generated a ConnectWise Executive Report Summary.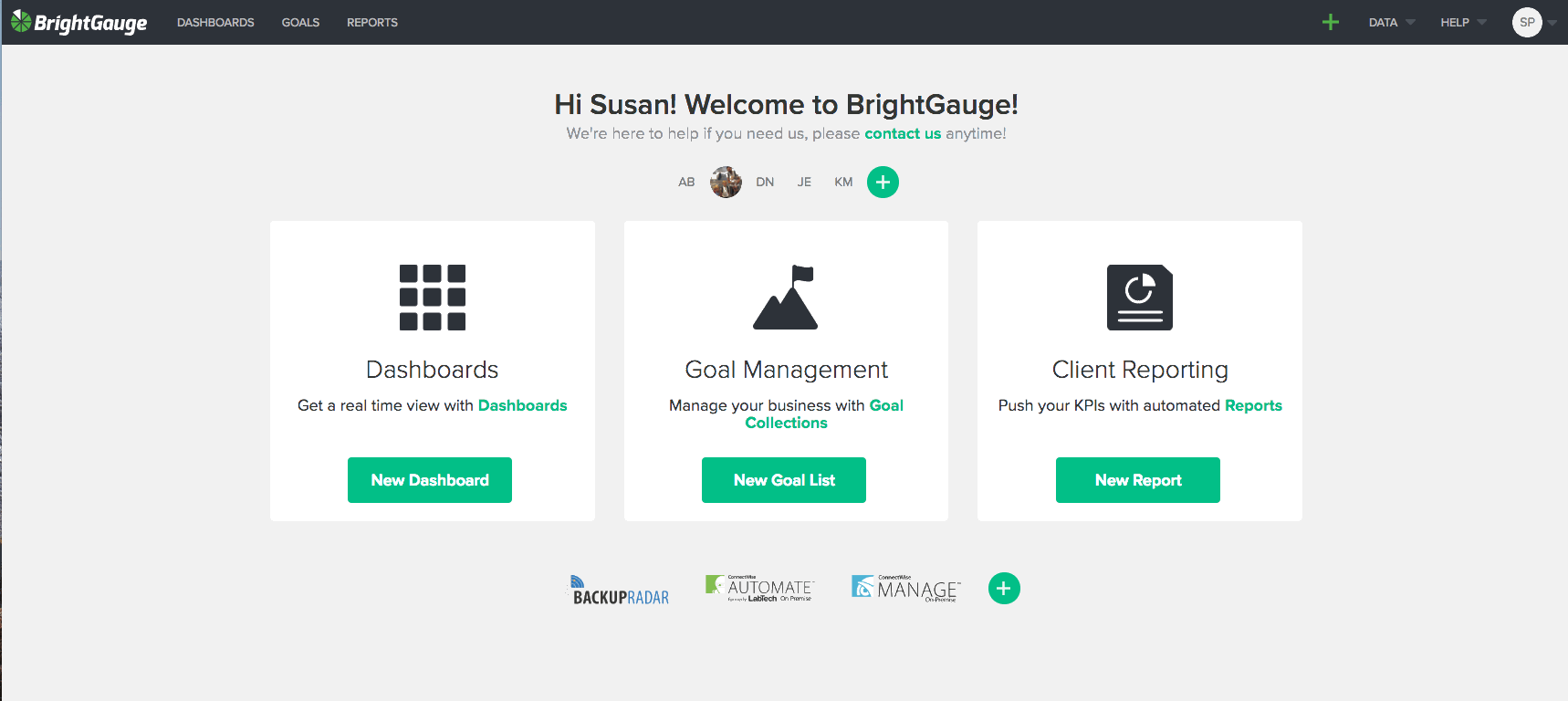 Of course, you always have the option to create a report from scratch. Regardless of which route you choose to take, you can customize your ConnectWise reports by adding a company logo and a cover page, and by including context around the metrics displayed.
Now that you see how easy it is to actually generate a ConnectWise report, it's time to focus on the data.
Choosing the right metrics for ConnectWise reports
How do you go about choosing the right metrics? The most important thing to remember when creating a ConnectWise report, or any client report for that matter, is to keep it concise. Your clients are busy people and they don't have a ton of time to dedicate to deciphering a load of metrics in a lengthy report. Stick to the most impactful numbers that will help your client make data-driven decisions.
Remember that you can always turn to your service level agreement (SLA) for guidance. In your SLA, you and your client set forth expectations for your working relationship, and you likely even set benchmarks for success. The parameters outlined in your SLA should give you an idea of the KPIs and metrics your client cares most about. If it's not clear, there's nothing wrong with being direct and asking your client what she would like to see in a report, and how often she'd like to see it.
BrightGauge simplifies the process because the data for your ConnectWise report is pulled directly from the gauges and dashboards you're already monitoring.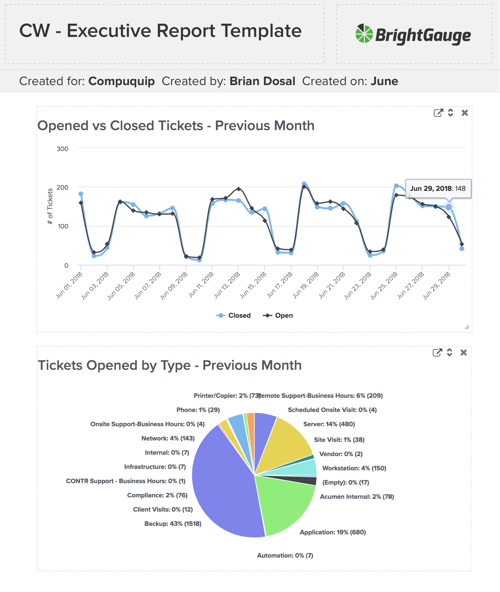 Going back to our ConnectWise Manage example, you're probably tracking hours by engineer, open tickets by tech, ticket response time, projects over budget, SLA stats, and sales activities. You may be doing this per gauge or on ConnectWise dashboards like Service Ticket KPIs or Project Management. When it comes time to generate a ConnectWise report, you can simply pull data from your Service Ticket KPIs dashboard and be on your way.
When in doubt, keep these tips in mind:
Include metrics that drive business-growth decisions

Leave out any fluff

If sending daily reports, consider summarizing work done across all departments

For more granular departmental reports, keep it to once a month minimum

Report on the good AND the bad; the whole point of reports is to hold yourself accountable

Make sure your ConnectWise reports align with overall company KPIs; here are

59 metrics that most MSPs can use

Less is more!
As your relationship with your client progresses, your ConnectWise reports will evolve based on feedback you're receiving. Over time, you'll present streamlined, reliable metrics that your client will come to depend on.
For more on selecting the best KPls to focus on, check out our free webinar, 'Establishing and Managing your Key Performance Indicators for MSPs'.
Free MSA Template
Whether you're planning your first managed services agreement, or you're ready to overhaul your existing version, we've got you covered!