BACK
Product

|
Read
How to Make SLA Metrics Reporting Easy
Jack Shonkwiler May 23, 2019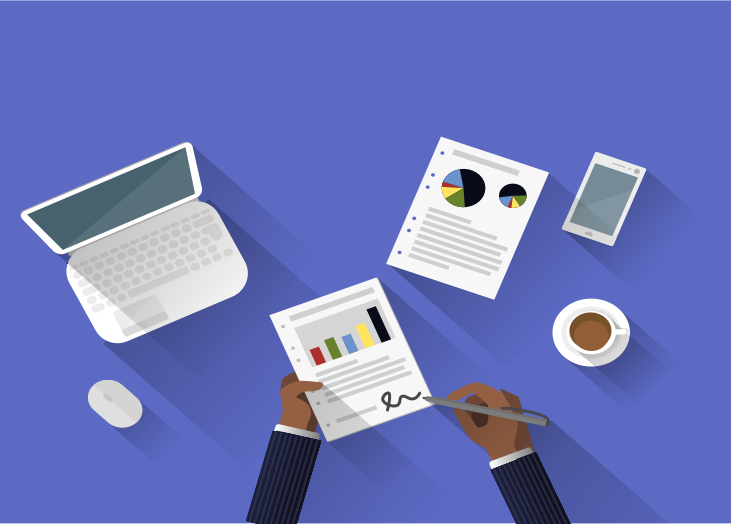 Service level agreement metrics, or SLA metrics, represent an agreement between a service provider and their clientele. SLA metrics define expectations in a business relationship, and SLA metrics reporting helps to establish how well the service provider is meeting those expectations.
While reporting SLAs does have some overlap with reporting performance metrics, there is a key difference between the two types of reporting: key performance indicators (KPIs) focus on business priorities for the service provider, while SLA metrics prioritize the client's needs. Additionally, SLAs can be notoriously difficult to accurately track—especially when some SLA metrics are dependent on customer responses.
Considering how difficult SLA metrics reporting can be, we wanted to share some advice for tracking and reporting SLAs.
How to choose SLA metrics to report
Odds are that, as a service provider, you already have a list of SLA metrics to report. However, how relevant are those metrics to your customers? Why are you tracking some metrics and not others? When was the last time you reviewed your service level agreements?
Before you start reporting SLAs, it's important to start addressing these questions. After all, if you're tracking irrelevant metrics, what good does that do you? Picking SLAs based on adherence to your service contract is a good start because it helps you find metrics that make sense to your clients. However, there is more to tracking SLA metrics than that.
When setting new service level agreement metrics to track and report, it can help to look at your current SLAs and how well they:
Align with your business' services;
Match with the details of your service contract;
Support your customer's needs/wants;
Can be measured; and
Can be controlled by you or your team.
Taking the time to converse with your customers about what they want, or at least surveying them about their perception of your performance, can further help you refine your list of SLAs to report. Basing SLA metrics on the details of the service contract can help to ensure that you're satisfying each client's specific goals.
For example, your SLA with one client may specify that you'll respond to support tickets within a day of receiving them. In that case, time to response will be a great SLA metric for your business to track.
When creating SLA metrics, it's also important to consider how factors outside of your control can influence them. For example, time to resolution is a commonly-tracked metric. However, when resolutions are dependent on customer response times, your results can easily become skewed. So, it may be necessary to either modify the metrics you choose for your SLA reports, or to find ways to minimize the impact of outside factors on the SLAs you report—such as "pausing the clock" on time-to-resolution tracking whenever your team has to wait on customer input or tracking total labor time spent on tasks instead.
Having well-chosen SLA metrics helps make reporting tasks somewhat easier and more valuable to your customers.
How to make SLA metrics reporting easy
After finalizing the list of service level agreement metrics that you want to track and share with your clients, how can you make reporting SLAs as easy as possible?
One method is to use an automated reporting system that can pull the data you want to share from a preset source at the time the report is sent. Take, for example, BrightGauge's own automated client reporting system. In the BrightGauge client reporting feature, you can select SLAs to share with your clients along with other KPI data.
In the reporting feature, simply click on the drag-and-drop interface to choose which KPIs and SLA metrics you want to include, rearrange their order to choose which ones to highlight, and drag-click the box edges to resize them however you want. Once created, these data boxes will automatically populate with the latest information from whichever datasource they're using.
Alternatively, all available datasources in BrightGauge come with default report templates to help you get going right away. Choose a pre-built template, feel free to customize it, and you're ready to send it off.
From there, you can use the Client Mappings feature to select who you want to receive each report and then select a frequency for how often you want those clients to get a report (daily, weekly, monthly, etc.). Once set up, these reports will be automatically generated and sent for each of the clients in your client map whenever you set them to send; all without you having to lift a finger ever again (unless you want to alter the report or change the recipient list).
For some BrightGauge users, this automated reporting feature can save between eight and ten hours a week on client reporting. The ability to report SLAs metrics consistently helps to build transparency between your organization and its clients—which helps to earn client trust in the long run.

Are you ready to take your SLA metrics reporting to the next level? Reach out to our team at any time to get started!
Free MSA Template
Whether you're planning your first managed services agreement, or you're ready to overhaul your existing version, we've got you covered!