BACK
Integrations,

Product

|
Read
New Integration: RingCentral
Susan Perez December 18, 2018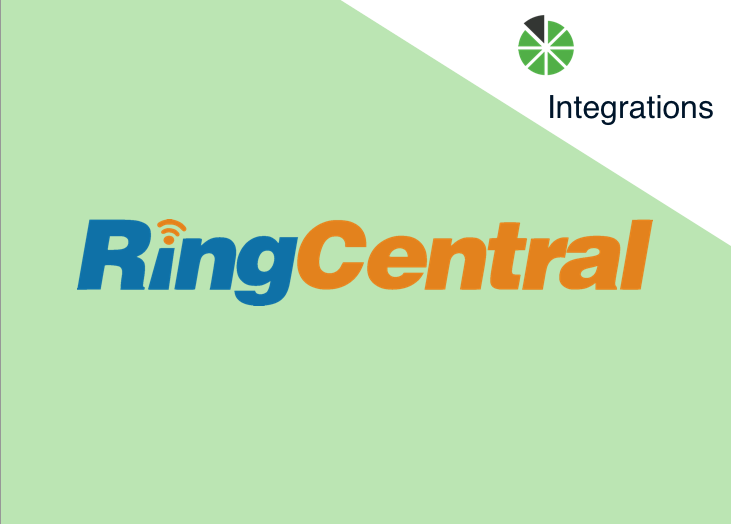 We're happy to say that our stack of integrations keeps growing and growing.
Introducing our latest datasource that's just been added to our list: RingCentral. This integration is now available and ready to be seen on BrightGauge dashboards and reports.
RingCentral is a cloud-based communications and collaboration solution for small business and enterprise companies. It delivers secure, hosted phone and fax functionality over the internet and also provides messaging and video conferencing services.
When you integrate BrightGauge and RingCentral, you'll get a real-time view of your communication efforts and statuses, so you always know what your team is up to.
How to connect to RingCentral
Connecting to any of the datasources in our stack shouldn't take you very long at all. It's a pretty straightforward process.
From your BrightGauge overview page, click on the green 'Add a new Datasource' button.
Find RingCentral in the 'Other' category, click on it, then follow the authorization prompts. You should be set up in just a few minutes.
If you want further instructions, please feel free to check out our RingCentral support doc.
If you're not yet a BrightGauge customer, we'll happily walk you through a live one-on-one demo! Just contact our sales team today.
What do I get out of the box?
We truly know what a difference it makes to have access to your data as soon as possible. Before we release any integration, we take some time to build out default gauges, dashboards, and reports that you'll get immediate access to so that you can get started right out-of-the-box.
With RingCentral, you'll get 12 default gauges, 1 dashboard, and 1 report.
Gauges
Your 12 pre-built RingCentral gauges will go into your call log and agent details. Metrics include Call Logs by Direction, Call Logs by Member, Call Logs by Result, Current Agent Status, Total Calls - Current Week, and Total Calls per Extension Per Day - Current Week.
Dashboard
One default RingCentral dashboard will give you an at-a-glance, real-time view of the communications details you need, such as total inbound calls, available versus unavailable agents, current agent status, inbound versus outbound calls, and call logs by team member.
Report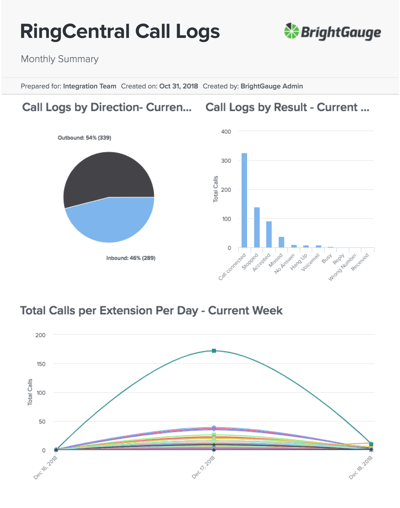 Reports are so powerful because they convey transparency and they really help solidify a relationship built on trust, which bodes really well for business. With BrightGauge, it's easy to create your own custom reports, but we'll help you get started with one RingCentral template.
The RingCentral Call Logs report details everything you'd find in the above dashboard, but lays it out in an easy-to-read, interactive document.
If at any time you've got questions about RingCentral, please submit a support ticket or contact us and we'll be here to help!
Free MSA Template
Whether you're planning your first managed services agreement, or you're ready to overhaul your existing version, we've got you covered!