BACK
Integrations,

Product

|
Read
New Integration: Veeam
Susan Perez November 27, 2018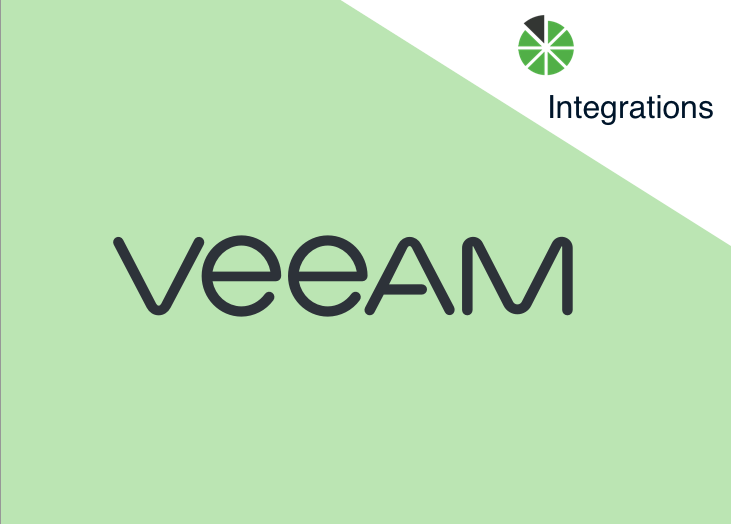 Great news! We now integrate with Veeam Availability Console. Many of our users have requested this capability, and we're happy to announce that this datasource is now available to connect with.
Veeam Availability Console (VAC) is a cloud-enabled platform for centralized management and monitoring of data protection operations and services. The solution is intended for physical and virtual environments protected with Veeam Agent for Microsoft Windows and Veeam Backup & Replication.
When you integrate BrightGauge + VAC, you'll be able to maintain constant visibility into your entire backup infrastructure, so you can be sure that everything is running properly.
How to connect to Veeam Availability Console
It's really easy to connect with any of the datasources in our stack.
From your BrightGauge overview page, click on DATA to get the dropdown menu, then select Datasources.
Find Veeam Availability Console, follow the prompts to get connected, and you should be all set.
If you're looking for more help, please read our Veeam Availability Console support doc.
Are you new to BrightGauge? We'll happily walk you through a live one-on-one demo! Just contact our sales team today.
What do I get out of the box?
Whenever we add a new datasource to our stack, we take the time to figure out which metrics would matter most to our users and we set out to pre-build gauges, dashboards, and reports that are automatically available with each datasource.
We do this because we want you to be able to access your data immediately.
With VAC, you're going to get 11 default gauges, 1 dashboard, and 1 report template to get you started.
Gauges
The pre-built VAC gauges you'll get include Backup Quotas, Backup Repository Details, Backup Space Per Repository, Job Details, Jobs Run - Current Week, Jobs by Status, Repositories by Health State, Repository Errors, Repository Ok, and Repository Warnings.
Dashboards
Your pre-built dashboard is going to give you a bird's eye view of your repository health states, backup details, and jobs by status.
Reports
The pre-built VAC report template makes it easy to share repository, jobs, and backup details with your clients or your internal teams.
If at any time you have questions about your Veeam Availability Console integration, please submit a support ticket or contact us and we'll be happy to lend you a hand.
Free MSA Template
Whether you're planning your first managed services agreement, or you're ready to overhaul your existing version, we've got you covered!