BACK
Best Practices

|
Read
Recommended Hardware for Displaying Dashboards in Office
Eric Dosal July 6, 2018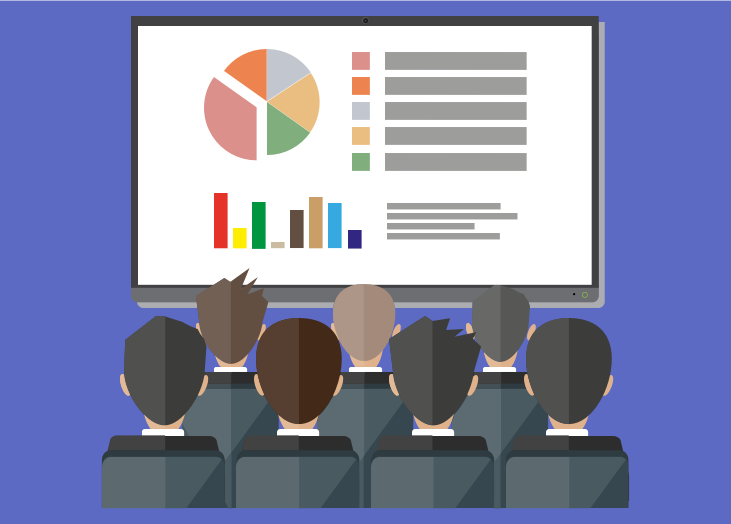 We get asked all of the time which devices are best for displaying dashboards and while we can recommend safe choices, some of the most creative and unique setups come from our customers. We put together some of their most popular recommendations to help answer your questions and get you started.
We'll start by getting the easy stuff out of the way first:
Selecting the Best TV for Displays
Ultimately, you can choose any TV to display your dashboard around the office, but there are some considerations to take into account:
Reflections from lighting
Viewing Angles
Size
You'll obviously want the TV you display your dashboard on to be visible to your team, so you need to consider the viewing conditions at your office. For example, if your office would produce a lot of reflections you need to get a bright TV with an antiglare coating.
We recommend heading to a store and viewing the TVs from a distance and odd viewing angles. This will give you a good idea of which TV will perform best when displaying dashboards.
The only thing we caution customers against when choosing a TV is to avoid smartTVs. The built in browsers don't work well for displaying dashboards, so we recommend using a computer instead. Which, brings us to our next piece of hardware:
Computer Options for Displaying Your Dashboards
There are many different options when it comes to the type of computer you use, and I'm sure we are missing some options, because we continue to be surprised by the ways our customers set up their computer hardware for dashboard viewing.
Here are the methods we know and recommend:
Stick to PCs that Run Windows
We are big fans of stick PCs because they allow you to remote into them and they tend to be pretty powerful and easy to setup and use. The downside to using these is that they are expensive.

A great example, that we are looking to use in our own office, is the Intel Compute Stick.

The model we recommend comes with an m3 processor clocked at .9 ghz, 4GBs of RAM and 64GB of storage space. It also comes at a cost: $324.99.
Chromebit
Due to the lower cost and decent performance, the Chrombit (CS10) makes a great alternative to Windows stick PCs. It costs just $85 and comes with 2GB RAM and 16GB of storage space.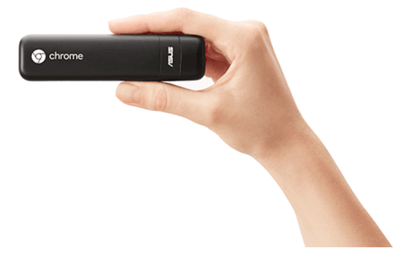 We use the Chromebits in many of our dashboards and our only complaint is that we have to switch the USB keyboard and mouse to each dashboard when we want to interact with them (in other words, we don't have the ability to remote into them.)
Raspberry Pi
If you're into DIY projects, you've probably already heard of the Raspberry Pi. It can be a powerful and relatively cheap setup, and if you've got the know-how it makes for a great computer to view dashboards on.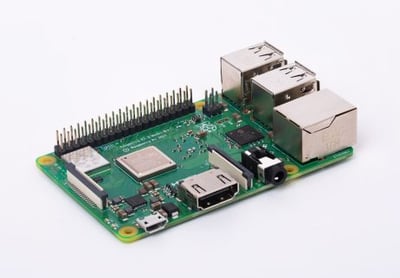 1 Machine, VMs and Chromecast
This is the cheapest way to set up a dashboard display around the office, and it's the perfect example of one of our customer's creative setups! Start by setting up Virtual Machines (VMs) on a single machine. You'll want the same number of VMs as displays in the office. Then, open up a Google chrome tab on each VM and use chromecast to stream that to the correct displays around the office. The downside for this technique is that you need a computer that will always be on and at the office - so you'd need to set up a machine dedicated to this task.
As an alternative to the VMs and Chromecast you could use HDMI cables, but that adds to the cost.
Want to learn more? Make sure you're practicing dashboard best practices by downloading this free webinar recording:
Free MSA Template
Whether you're planning your first managed services agreement, or you're ready to overhaul your existing version, we've got you covered!