BACK
Customer Success

|
Read
Report of the Month: Onboarding Audit
Ashley Nicely April 28, 2022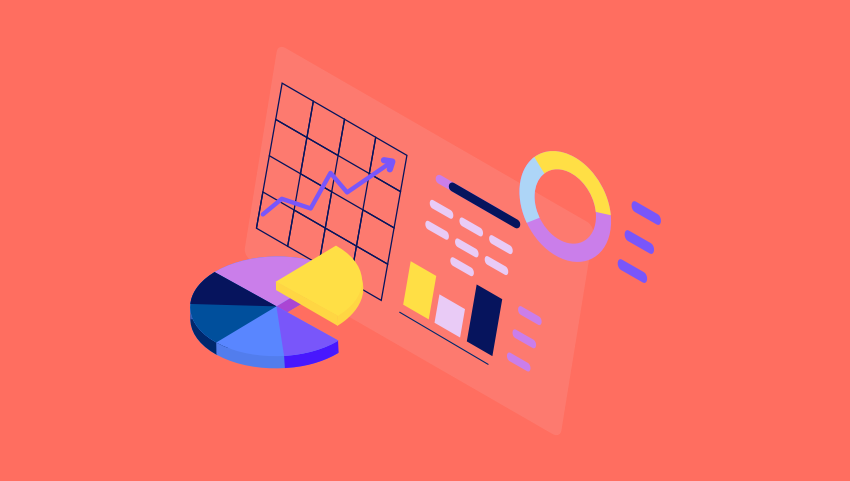 The client onboarding process is an opportunity for you to instill trust and confidence in your services to your new clients. Even though a successful onboarding can lay the groundwork for a positive, long-term relationship, many MSPs find themselves struggling with unforeseen mishaps and miscommunications. With such a high stakes moment in your client relationship, you'll want to ensure your business shines by setting up a system that predicts and avoids major pitfalls altogether! One of the best things an MSP can do to set themselves up for success during this critical time is to check, double check, and audit their work.
A Couple of Gurus is an award-winning IT services company that helps world-changing organizations with Managed IT services, managed cybersecurity, cloud solutions, IT consulting, and more. And as a professional EOS implementer, Anne helps entrepreneurs get more of what they want from their businesses, by helping them implement a system of simple, practical tools.
The onboarding audit report was designed to be run at the tail end of the onboarding period and works as a proactive assessment so your team can double check their work before they've completed the onboarding process. This will help you identify potential problem areas like critical items that your team may have missed and items your customers should address before onboarding is completed.
Onboarding Audit -
view here
.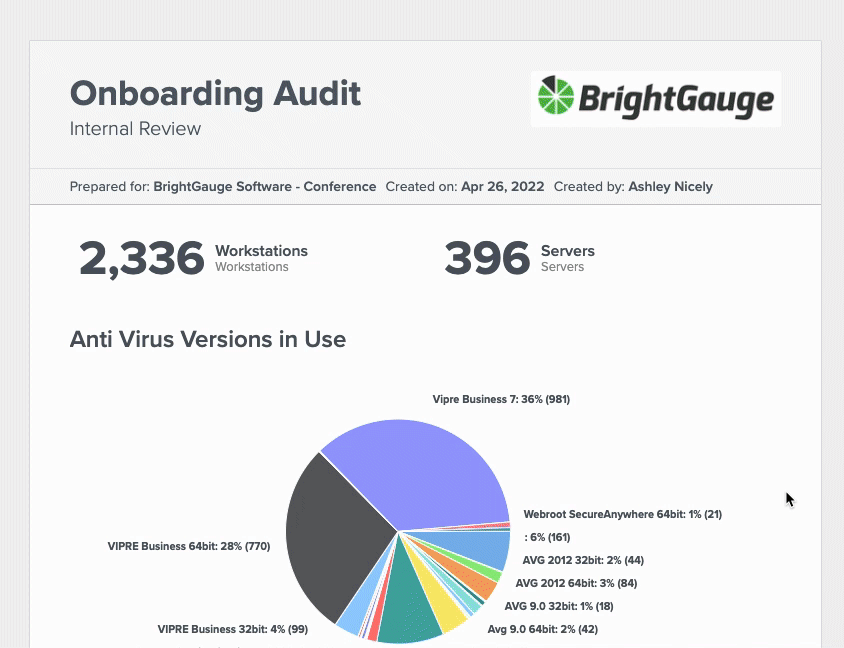 Here are some featured metrics:
All Managed Machines - By seeing how many machines are being reported on in your RMM tool, you can cross check what you quoted the client and ensure they are set up to be billed properly. You can also make sure all devices are reported on as configurations in your PSA.
Anti Virus protection audit - Allows you to check whether antivirus was successfully enabled on all devices.
Configuration Expiration details - Use these metrics to ensure you have the warranty expiration dates for all devices. Next, review the warranties that are expired or are about to expire. These should be prioritized and you can set that discussion to take place before the onboarding process is over.
After Hours Access and Software criticality Configuration Q&A - You can set up custom configurations in ConnectWise Manage to ask your clients questions on how you should handle emergency situations and after hour access to their offices. You can also use configurations to help identify the most business critical software for each of your clients.
NOC and Security Tickets - Make sure alert tickets are properly configured and reporting to the right board in your PSA.

Thank you, Anne, for collaborating with us and sharing your invaluable insight on setting up a simple and practical report to audit the onboarding process!
Recreate in your BrightGauge


Make sure to visit our library of more report and dashboard templates and please feel free to reach out to success@brightgauge.com with any questions!
Free MSA Template
Whether you're planning your first managed services agreement, or you're ready to overhaul your existing version, we've got you covered!