BACK
Best Practices

|
Read
Impress Your Clients With Rotating Dashboards
Randall Berg April 26, 2018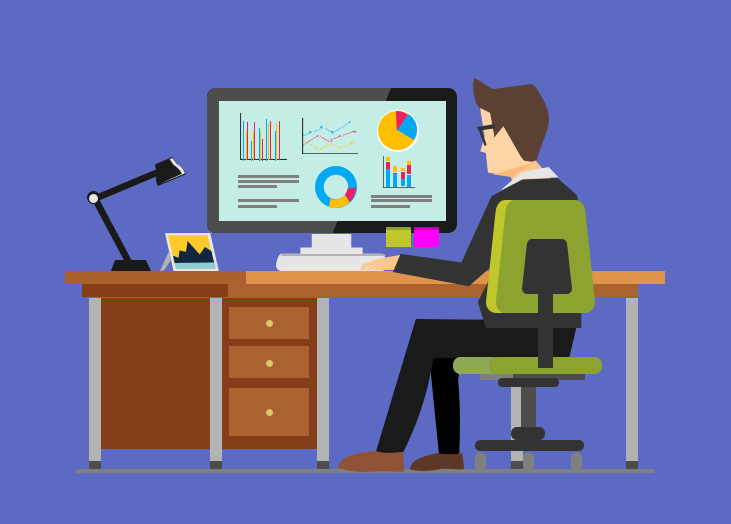 Upon stepping into the BrightGauge offices you'll find just about every wall has a flat-screen TV hanging on it. Given the nature of our business, it makes sense that dashboards are our favorite decorative choice. As an added bonus, it makes keeping up with March Madness, The Olympics, The World Cup, The World Series (you get the drift) way easier.
The TVs throughout our office display different dashboards with important internal operations metrics like support tickets, financial data, and customer sign ups. These dashboards also serve as a test model for any upcoming releases we may have. A few years ago, when we first started using these TVs for dashboard displays, we ran into a common issue: too many dashboards, not enough TVs.
Thus, rotating dashboards were born.
Dashboards Make You Look Good
We first fell in love with dashboards for many reasons. High up on that list is they take all of our super-important KPIs and put them in one place. That place happens to be front-and-center, highly visible, and packaged into an aesthetically pleasing dashboard that keeps us informed and our operations efficient.
Another reason we love dashboards? They make us look really freakin' good, and smart. When you're in the service industry and you're trying to win and keep your client's business, it's essential to prove your worth to them. You want to show that you're working hard to make good on your Service Level Agreements and that you're proactively monitoring the service desk so that nothing falls through the cracks.
Undoubtedly, that's what dashboards help you do. But when you display those dashboards on TVs around your office, you kick things up a notch. Suddenly, clients come in for an office visit and are blown away by the operation you run. They see important metrics displayed out in the open and they begin to trust in you a bit more, seeing that you're serious about making sure your clients' well-being is always kept in sight.
Boom! That's how you get ahead in business.
What's Rotation Got To Do With It?
You have lots of clients to manage. And you have lots of data to view. Sure, you could build a wall made of 12 TVs and display one dashboard on each. But that's kind of intense and not at all practical.
You could also overload one dashboard with tons of gauges. Again, not very practical.
If you find yourself with limited screen space (whether it's screen size or count of screens in an office), using our rotating dashboards feature will let you view all of the important metrics you want to see.
How Many Dashboards Can I Actually See?
Great question! To get started with rotating dashboards, click on the TV button found in the top right corner of your dashboard screen. Your drop-down should show two options: Single Dashboards and Rotate Dashboards (<-- select this one).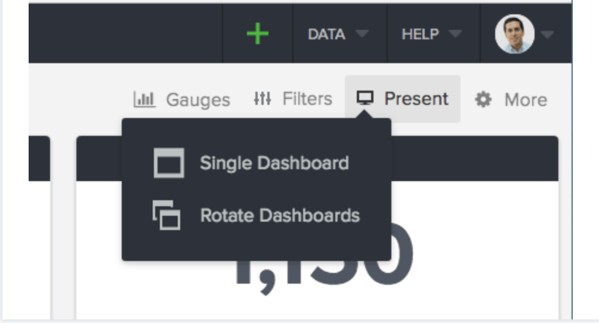 Then, you'll be prompted to select a playlist. You can have three playlists and each one can have a max of 10 dashboards. And don't worry about anyone messing with your playlists - each one is private to your user account, so customize away!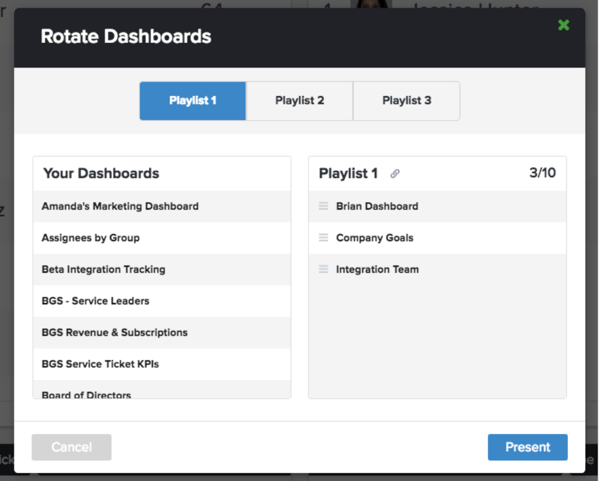 Once you've set your playlist, you're good to go. By default, each dashboard rotates every two minutes, but you can change that. We have four options (30 seconds, 1 minute, 2 minutes, 5 minutes) available once you're in present mode.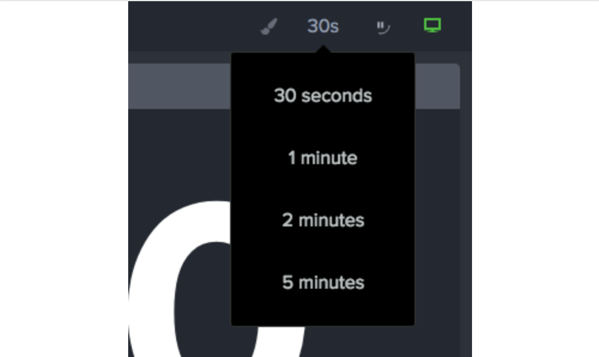 Get Your Rotation Going
You work really, really hard to earn your client's business and trust. Without that, you have no chance of growing your own business and celebrating your own success.
So why not simplify things a bit? Make yourself look as smart and productive as you are. Dashboards - especially rotating ones...especially displayed on beautiful TV screens - make one heck of an impression. There's a lot of value in that.
Want our top 5 rules for designing killer dashboards? Download our Dashboard Best Practices webinar here or by clicking below.
Editor's note: Original post was published in June 2014 and has been updated for accuracy.
Free MSA Template
Whether you're planning your first managed services agreement, or you're ready to overhaul your existing version, we've got you covered!