BACK
Product,

Best Practices

|
Read
Using Thresholds to Stay on Top of Goals
Susan Perez October 9, 2018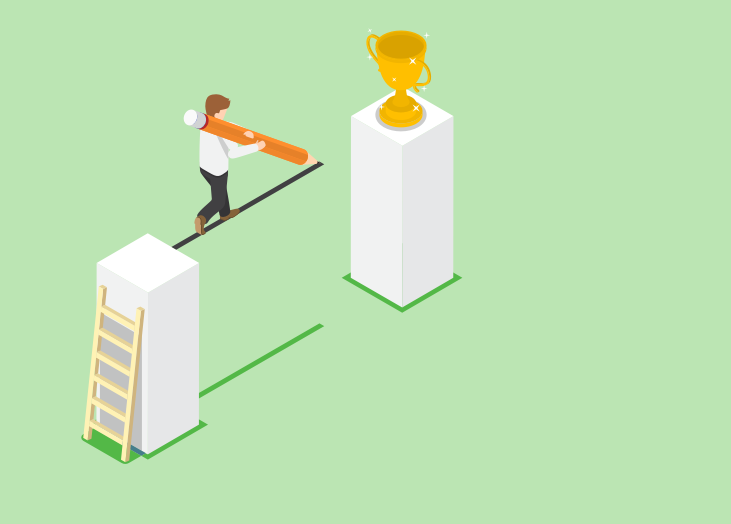 You might be utilizing all the features that BrightGauge offers - dashboards, reports, and goals (if you are, that's awesome). But some of our customers have expressed confusion over the best way to overlap some of our features.
That's what we're here for. We want to give you some tips and tricks that'll help you get the most out of your data and your use of BrightGauge. After all, what good is your data if you can't use it to make a positive impact on your business?
Today, we'll discuss how you can use a gauge feature - thresholds - to help you track your goals.
Thresholds ensure that nothing falls through the cracks
If your team is responsible for time-sensitive tasks, then you can't afford to skimp out on thresholds. They work by alerting you in real-time to threats that need attention.
They take just a moment to set up within your gauge.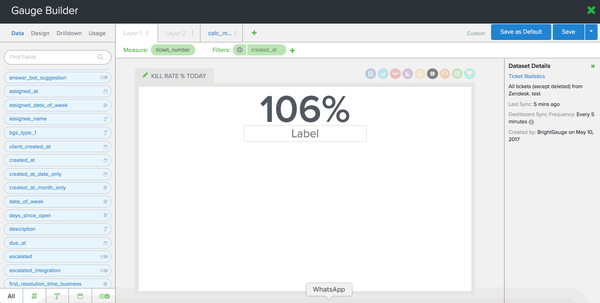 When you're in your gauge builder, simply click on the Design module on the left-hand side of your page and customize your threshold according to your preferences.
What you consider urgent may differ from that of your peers, so it's completely up to you to choose when you'd like to be alerted because you know what works best for your team and your company.
Tying thresholds to goals
We talk a lot about the importance of setting goals and we'll probably never let that conversation go (sorry, not sorry).
When it comes to goals, the 3 best practices we're always reinforcing are:
- tie goals to overall company KPIs
- make sure you're setting SMART goals
- don't tie goals to performance reviews
Since BrightGauge helps you see all your important KPIs whenever you want to, you're already well on your way to creating goals that complement those KPIs. Once you've set those goals, take your KPI display one step further by using thresholds to help you track goal performance.
For example, if you're using an RMM like ConnectWise Automate to stay on top of your machine statistics, you're going to want to know how many servers you have offline at any given time. If you set up a custom threshold to monitor that data, an alarm will sound and your gauge will change colors as soon as there's an issue that requires your attention.
Or you might be using ConnectWise Manage or another PSA to get a handle on your tickets. Like most service leaders, you probably care a whole lot about your team's ticket response time. To make sure you are never reaching a point of "disaster", you could set up 3 threshold alerts within the same gauge: 1) the cell turns green if your number is equal to 30 minutes (this is your ideal number); 2) the cell turns yellow if your number is greater than 60 minutes (this is a warning); 3) the cell turns red and a bell sounds if your number is greater than 120 minutes (this is an urgent issue that needs your attention!)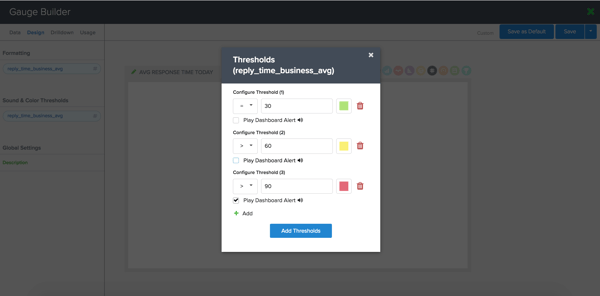 Note: currently, thresholds can only be set for number and text fields. Most gauge types support both fields, but Number and Progress gauges support only number fields and Pie Charts support only text fields. Read more about gauge thresholds here.
Now that you know what goals you want to track and you've set thresholds to make sure you're hitting your target, make sure you keep things visible!
Put your threshold gauges up on a dashboard that you visit frequently. By doing this, you've got tabs on your crucial data and on your goal progress all day, every day. That's how you tie it all together.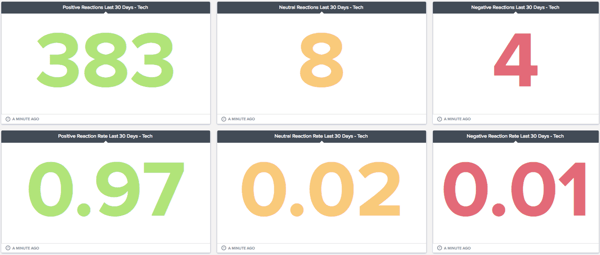 For more on goals, check out this podcast with our CEO, Brian Dosal, as he discusses why goals are necessary for any thriving business: The Importance of Goal-Setting.
Free MSA Template
Whether you're planning your first managed services agreement, or you're ready to overhaul your existing version, we've got you covered!