BACK
Customer Success

|
Read
Dashboard of the Month: RMM Onboarding Audit
Lisa Harris July 12, 2023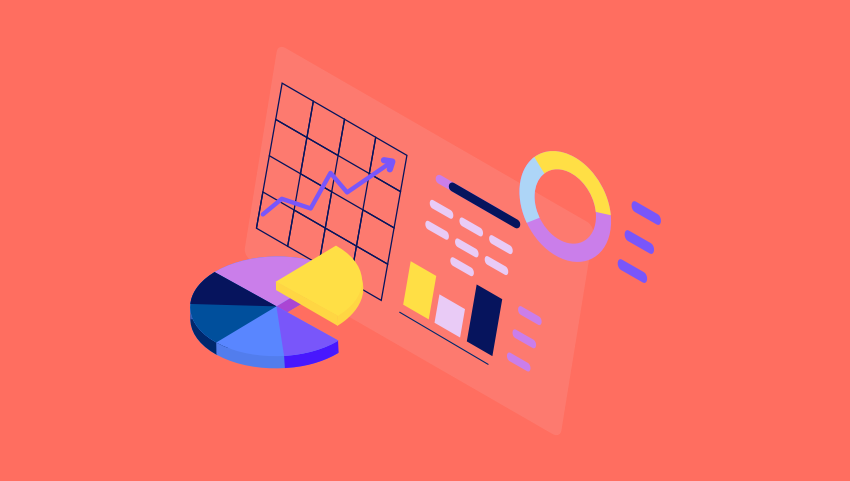 The client onboarding process is a crucial opportunity to establish trust and confidence with new clients. A successful onboarding sets the foundation for a positive and long-lasting relationship. However, many MSPs face challenges due to unexpected mishaps and miscommunications during this pivotal moment. To excel in your business, it is essential to implement a system that anticipates and prevents major pitfalls. One of the most effective strategies for MSPs is to meticulously review, verify, and audit their work.
Introducing the RMM Onboarding Audit Dashboard, our featured Dashboard of the month. This dashboard, developed in partnership with a ConnectWise RMM subject matter expert and partner success manager, focuses solely on RMM data. It serves as a valuable tool for onboarding engineers and Team Leads, supporting them throughout the onboarding phase. The purpose of this dashboard is to proactively assess the work, allowing your team to validate their progress even before the onboarding process is complete.
Check out the RMM Onboarding Audit Dashboard -
view here
.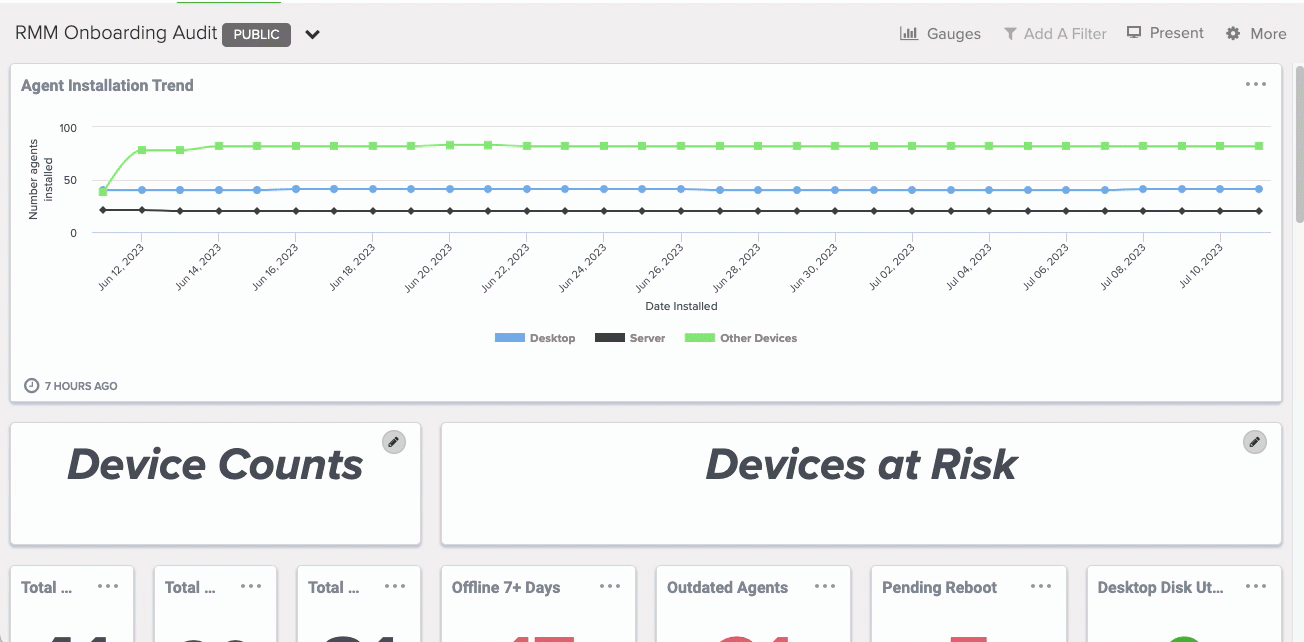 Recreate this dashboard in your BrightGauge Account:
By utilizing the dashboard, you can effectively pinpoint areas of concern that may have been overlooked, such as subpar server performance, missing backups, or desktops and servers without critical patches or antivirus installations. These valuable insights enable you to take proactive measures and promptly address any issues, whether by involving your team or notifying customers to take necessary actions.
This proactive approach guarantees a smoother onboarding experience and facilitates the timely resolution of potential problems or gaps. It ensures that all requirements are met before the site is officially deployed, minimizing disruptions and maximizing the success of the onboarding process.
Looking for an audit report example that uses PSA data as well? Check out this Onboarding Audit Report, shared by long-time BrightGauge Anne Schoolcraft, a professional EOS Implementer and the President of A Couple of Gurus.

Make sure to also visit our library of more report and dashboard templates, and please feel free to reach out to success@brightgauge.com with any questions!
Free MSA Template
Whether you're planning your first managed services agreement, or you're ready to overhaul your existing version, we've got you covered!