BACK
Dashboards

|
Read
4 Benefits of Using Employee Dashboards as an Assessment Tool
Larry Garcia September 25, 2019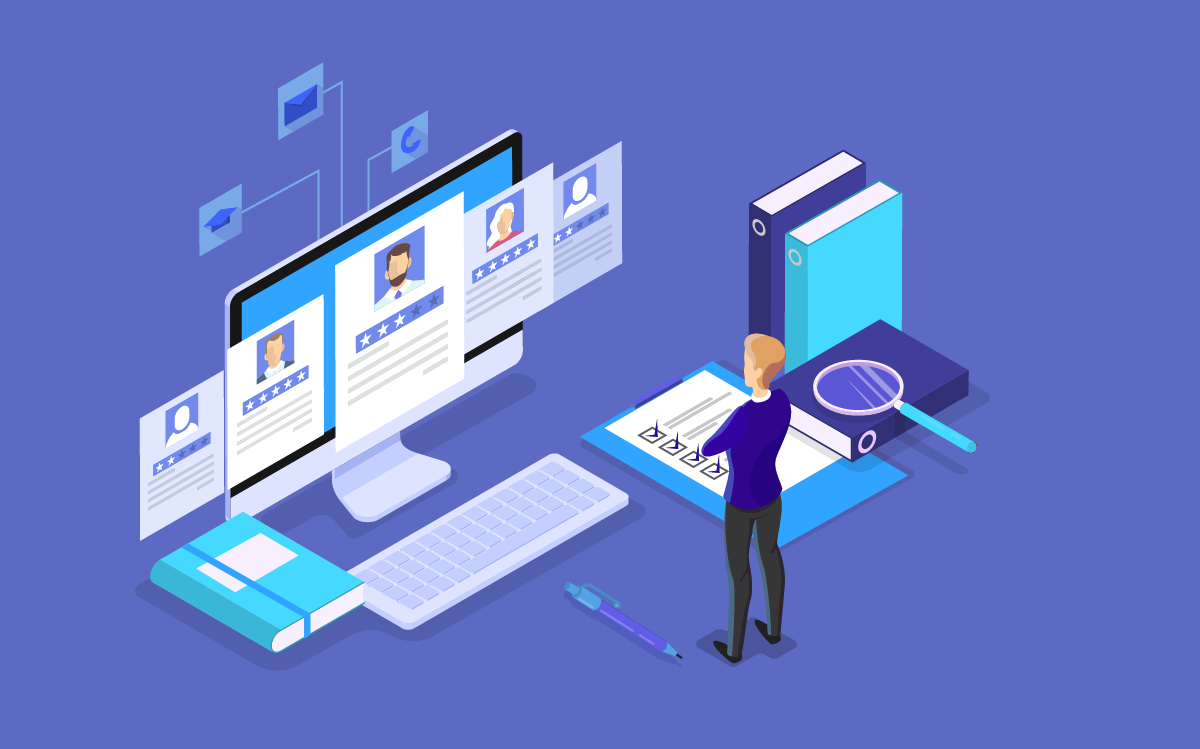 Employee assessments can be crucial for motivating workers and helping them realize their full potential. During these assessments, managers have an opportunity to point out an employee's successes as well as potential areas for improvement—and then collaborate with the employee to create a performance improvement plan (PIP) to help the employee meet future goals.
However, many managers struggle with these employee performance reviews. For some, they simply lack the appropriate assessment tools to accurately gauge employee performance. Without the right information at hand, an employee assessment can flounder—and even prove to be counterproductive.
Employee dashboards can be an incredibly useful tool for these assessments. What's an employee dashboard? How does it help during an employee assessment? Before explaining employee dashboards, let's take a look at some reasons an organization might need to conduct employee assessments.
Why employee assessments are necessary
First things first—why do companies need to conduct employee assessments in the first place? Why not just terminate underperformers without spending time (for both employees and their managers) on performance reviews?
There are several reasons to conduct employee assessments with both high- and low-performing workers instead of simply punishing or rewarding specific people:
To provide visibility to employees. Employee assessments help to give employees some insight into the company's decision-making processes. This helps to make staffing decisions seem less arbitrary so they know they're being dealt with fairly. It also helps to show employees where they can make improvements so they can be more successful in the future.



To increase employee engagement. Employees who understand what's expected of them are more likely to be engaged with their work (assuming said expectations are reasonable, of course). By having employee performance assessment sessions, employers can lay out what their expectations are and how employees can meet them. When done well, this can increase employee engagement and performance.



To help employees fix performance issues. If there is a specific metric or task in which the employee's performance is lacking, the assessment can be a great opportunity to make him or her aware of it. By bringing this issue up, and providing a plan for improvement, managers can help their teams to excel at their work. Alternatively, the manager can propose a change of job role to something that better matches the employee's strengths—giving them a chance to exercise some lateral movement within the organization.



To recognize top performers and show appreciation. Even the best employees can get burned out if their efforts go unrecognized. Holding employee assessments and congratulating top performers in them can help keep these high-value individuals motivated to keep working. Of course, other incentives are also important for keeping a high-performing employee motivated in the long term.



To enable fair staffing decisions. There may be a time where the organization needs to scale back a team or department because of changes in demand for a product/service or a shift in company focus. Without detailed data on employee performance, it can be hard to make the best decision regarding who to keep and who to let go. However, with data from employee performance reviews on hand, it's easier to identify top performers and those willing to make improvements.
What's an employee dashboard?
An employee dashboard is a performance management tool that displays all of an employee's most important performance metrics into a single, easy-to-read display. The specific key performance indicators (KPIs) that are tracked in an employee dashboard will vary from one organization (or department in an organization) to the next.
For example, a sales team member's employee dashboard might highlight the team member's total number of closed deals, the average value of each deal processed, and other sales-oriented KPIs. Meanwhile, a service team member's employee dashboard might display things like tickets opened/closed, average response time to a service request, and other service-focused employee performance metrics.
By collecting this data and putting into a single-screen display, managers can review their team members' most important performance metrics at-a-glance and provide live feedback when necessary. It's a convenient performance management tool for any organization to use.
What are the benefits of using employee dashboards for employee assessments?
There are many benefits to using an employee dashboard during an assessment/performance review. Some examples include:
Having important information at your fingertips. Having an employee dashboard on the computer or a large display puts important information front and center where the manager can see it. This avoids delays as managers sift through pages of notes or individual data feeds to find important information for the performance review—helping make the assessment process just a little bit faster and easier.
Improving objectivity for the assessment. Employees are much more likely to accept feedback as being objective when there are clear performance metrics on display. Without relevant performance data to review, assessments can feel subjective to the employee—especially if they haven't been able to track their progress towards goals prior to the meeting. Having clear metrics the employee can see can serve as a "wake-up" call to improve employee engagement.
Creating a basis for better decisions in the performance review. Another benefit of having accurate data on hand is that it can be used to help the manager make better decisions regarding the employee's performance. For example, the manager can see exactly which metrics the employee needs to improve, and focus on those specific items in their performance improvement plan.
Helping highlight employee strengths. Aside from improving on weaknesses, another goal of employee assessments is to identify top performers. With an employee dashboard showcasing how well people are doing on certain metrics, it's easy to provide praise for employees who are doing exceptionally well in one or more metrics. From there, managers can even ask top performers to share their strategies with others in the same department—which can help improve overall team performance.
Overall, employee dashboards can be an easy-to-use and convenient tool for employee assessments. However, their utility goes beyond a quarterly or yearly assessment. By tracking performance metrics in real time, managers can identify trends outside of the company's traditional assessment period and help their teams make course corrections as needed.
By tracking historical data in an employee dashboard, managers can also identify patterns in employee performance. For example, is there a company-wide dip in sales the week after Thanksgiving? That could be because of consumer burnout from Black Friday. Keeping track of such patterns helps managers make fairer assessments of employee performance.
Need help assembling an employee dashboard for your teams? Get started by contacting BrightGauge for tips on selecting data feeds and choosing metrics that matter to your teams!
Free MSA Template
Whether you're planning your first managed services agreement, or you're ready to overhaul your existing version, we've got you covered!