BACK
Product,

Best Practices

|
Read
How to Use Client Reporting to Track Goals
Susan Perez August 9, 2018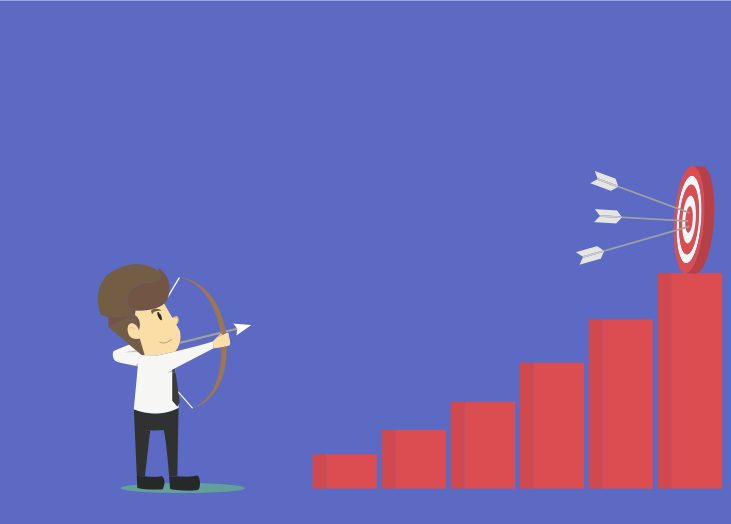 Client reports are a must for building long-term relationships founded on trust and for tracking whether or not you are adhering to your service level agreements (SLAs).
If you're a BrightGauge user, then you know how easy it is to create custom, interactive client reports in just a few steps. While the task is simple, the payoff is huge. Full transparency in the form of client reports is always a business best practice.
Did you know that you can use client reports to track goals? Implementing this process can lead to great rewards, such as higher productivity and efficiency. With BrightGauge, it's a no-brainer.
Why should I track goals?
If you aren't setting goals with your internal teams or with your clients, how do you know which direction to go in to achieve success? Goals help you determine an endpoint and figure out the steps needed to get there.
Goal-setting is also a really powerful way to establish a culture of accountability and motivation within your team. When individuals are assigned goals and encouraged to track them on a regular basis, there's no hiding from their responsibility. Either they are working towards their goal or they aren't.
As humans, we inherently dislike failure, so having an established goal sparks a motivation to want to do our best work and do it efficiently.
Converting data into goals
Let's use a common scenario. You are an MSP tasked with monitoring the networks and devices of a trusted client. You likely use an RMM such as ConnectWise Automate (formerly LabTech), integrated with BrightGauge.
Through BrightGauge dashboards and reports, you're tracking ConnectWise metrics like drive disk space used, machine patch status, workstation AV protection status, and more. Based on your SLAs with each individual client, you set up custom client reports that show progress on important tasks.
You make it a point to walk your clients through their custom ConnectWise reports every week because you believe in the power of full transparency. In one of your conversations, your client mentions that they'd love to see their overall server health score above 65% on a weekly basis. Right there, you've had a new goal conveniently placed in your lap.
Using BrightGauge Goals, you can convert your ConnectWise gauge data (overall server health percentage) into visibly trackable goals. Here's how: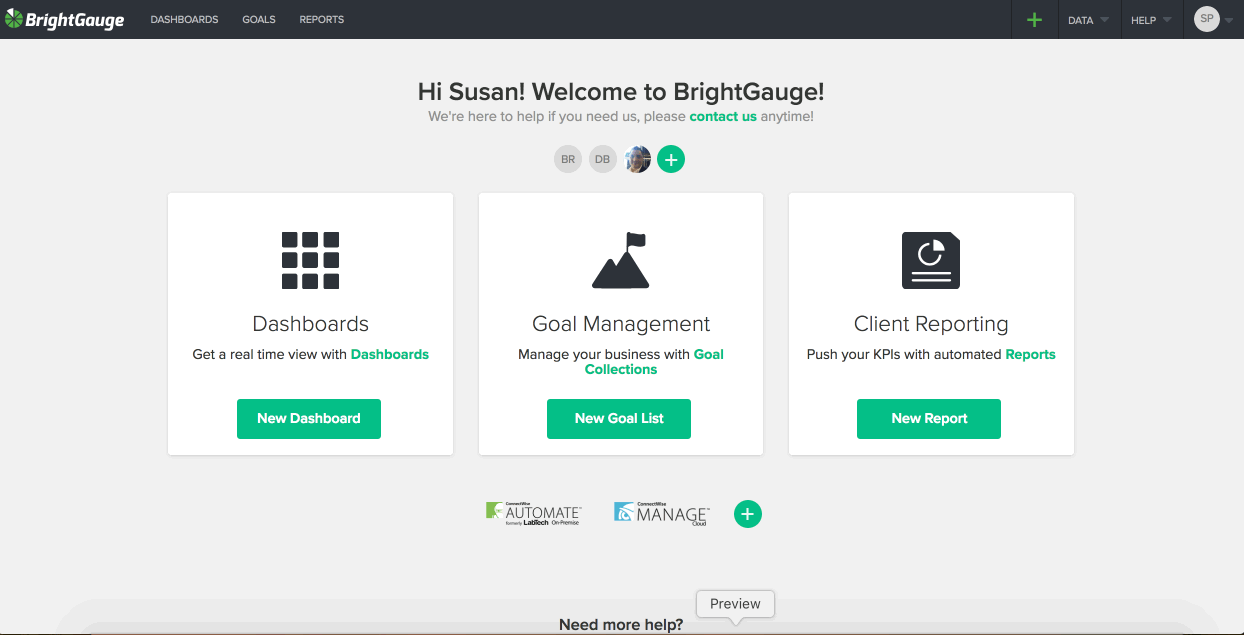 From your BrightGauge homepage, click on 'New Goal List' under Goal Management

Name your goal list

Select 'Create New Goal'

Choose between an Outcome Goal or a Process Goal

(an overall server health score above 65% would be an Outcome Goal; something like 'monitor servers twice daily' would be a Process Goal)

Opt to power your goal through a ConnectWise gauge; in this instance 'Overall Server Health %' (

doing this will show you a drop down menu of available gauges based on datasources you're integrating with; your goal will actually be connected to the data being pulled in to that specific gauge)

Input your target number - per your client, this would be >65%

Assign your goal to an individual or a team

Click 'Add Goal'
Now, you have a goal that is tied to your ConnectWise gauge. Each week, this goal will be populated with data that is being pulled from that gauge, so there's no room for manipulating the number or not being accountable to your target. This is great for internal visibility.
How do you show your clients that you're working hard to meet their desired target?
In your weekly client reporting, be sure to always include the ConnectWise Automate gauge 'Overall Health Score %' so your client can see a weekly snapshot of this metric. Reports sync 10 minutes prior to being sent out, so they'll always be viewing up-to-date data.
You can reinforce this by adding your client as a BrightGauge Viewer (all BrightGauge subscriptions allow for unlimited Viewer licenses at no additional cost; Viewers have read-only access to BrightGauge data but can't build gauges or make edits), adding them to your goal list, and scheduling a summary email to be sent at a certain date and time each week.

Your clients will appreciate that you're serious about adhering to goals and are proactive in making sure that you're working towards your target.
For internal teams
The BrightGauge client reporting feature allows you to create reports for your own company, too. Ideally, you are already setting and tracking goals for each of your team members. Sending them regular reports with data tied to each goal ensures that everyone is aligned and feels a sense of ownership over your business.
Give it a shot and see how productivity increases over time.
Automated tasks, big results
It may seem daunting to think about adding another task to your daily list of to-dos, but it's a lot simpler than you may think.
With BrightGauge client reports, you can set up a custom report template and then schedule it to go out on a recurring basis on the date and time you choose. As mentioned earlier, reports sync 10 minutes prior to going out, so they'll always be up to date.
This means that you'll just have to spend a few minutes setting up your goals-based reports one time, but you'll reap the benefits each and every week.
Tracking goals and sending custom client reports will help your business in the long run. Your clients will notice your transparency, their sense of trust in you will grow stronger, they'll be happier with your work, and your risk of churn will decrease.
In our opinion, not putting in this effort is a risk we're unwilling to take!
To learn more the importance of goal-setting, check out our free whitepaper, 'The Right Way to Set Business Goals'.
Free MSA Template
Whether you're planning your first managed services agreement, or you're ready to overhaul your existing version, we've got you covered!