BACK
Service

|
Read
This Week's KPI: Services Gross Margin
Jack Shonkwiler July 23, 2019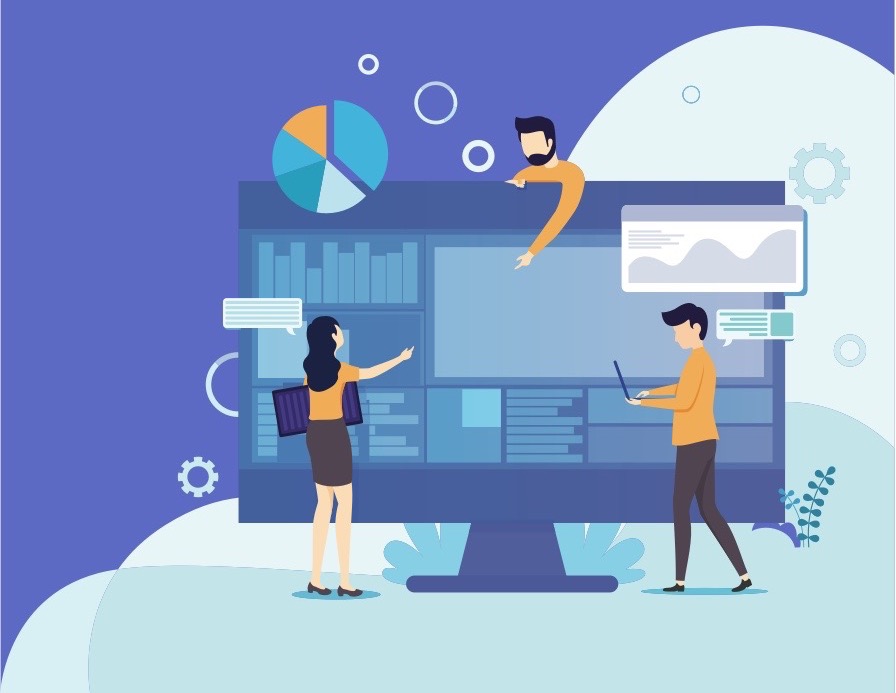 Whether you're a small business or an enterprise company, generating a steady (and improving) gross margin for your services is essential to a healthy business. When starting or managing a business, there are many KPIs to track. At BrightGauge, we always recommend you lean towards simple as too much data can be overwhelming. An often overlooked but essential KPI to watch is Services Gross Margin.
So, why is gross margin so important for MSPs? Simple. Services Gross Margin represents cash being generated to cover all those operating expenses. Your sales team, the office space, marketing efforts – all covered by Services Gross Margin. Higher gross margin means more money to invest in your business and accelerate growth.
Calculating Services Gross Margin
Here are some definitions to keep in mind when calculating Services Gross Margin:
Total Services Revenue is any and all revenue your services team delivers. This would include both Managed Services Revenue and Professional Services (consulting, project). You can calculate different margin rates per type of services (more on that later).


Cost Of Services is the total direct costs associated with delivering services, which not only includes the obvious base salary, incentives of your services team, but also all the direct costs. That includes, parking, mileage, laptops, software, benefits, etc.
Over the years we've heard different variations for how to calculate Services Gross Margin. For the purposes of this post we are going to use this formula:
(Total Services Revenue - Cost of Services) / Total Services Revenue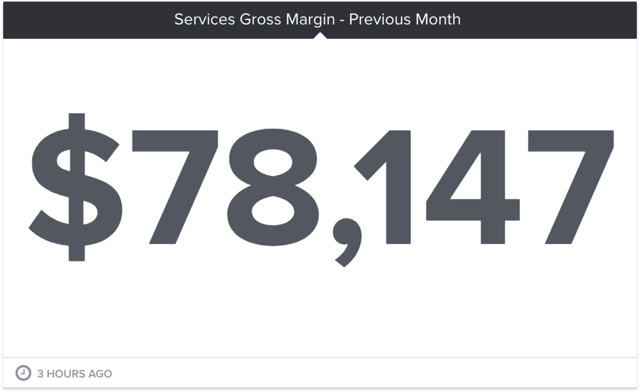 An example of how to track Services Gross Margin in BrightGauge
Using Services Gross Margin at Our MSP
Before we formed BrightGauge, we had our own Miami-based MSP, Compuquip. Our typical Services Gross Margin hovered around 42% - 48%. This was well below industry best practices according to most. We were a Technically Led Sales Organization. Therefore, our cost of engineers was higher than normal and our margins tended to be lower. When we broke out the services by line item, we usually ended up with an average margin on Managed Services of approximately 40% - 45% and Project or Professional Services at 50% - 60% range. To see a more detailed breakdown of the types of revenue please visit: Revenue By Category.
We believe anything above 50% is a great target margin and if you can move the percentage up to 60% you are best in class. If this number starts to trend downward, you could be approaching a cash flow problem. That's why it's important to start measuring and tracking these types of financial KPIs on a regular basis. Once you decide on those metrics that matter to you, start setting goals to guide you and your team.
Interested in More?
To learn more about gross margin and other metrics that matter for MSPs, download the full white paper here. If you already know what KPIs matter to you but you're struggling keeping track of everything, reach out to us and we'll help.
Note: This post was originally published in August 2013 and has been updated for accuracy and comprehensiveness.
Free MSA Template
Whether you're planning your first managed services agreement, or you're ready to overhaul your existing version, we've got you covered!