BACK
Product

|
Read
Featured Integration: Addigy + BrightGauge
Susan Perez May 21, 2019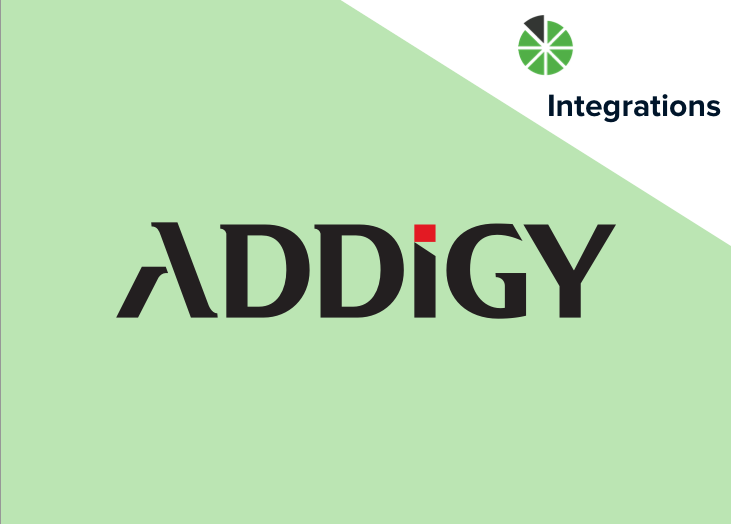 Do you use or manage Apple devices in your MSP? If so, this is an integration you're going to want to pay attention to!
As Apple products continue growing in popularity, we've heard loud and clear that our MSP customers are ready to include that data in their BrightGauge, alongside all the other metrics that run their business. And because Addigy focuses exclusively on Mac assets, their comprehensive data helps you to maintain a secure, up-to-date Apple portfolio.
How to Use Addigy + BrightGauge to Make Data Driven Decisions
Utilizing your own KPIs, you can view your top-level business metrics or zero in on system views. That means everyone from your Executive team to your front-line Support can access the data they need to perform at their best, every day.

Plus, keeping your Addigy data in your BrightGauge dashboard gives you the ability to see what your Mac networks are doing in real-time, making it easier than ever to increase uptime and address issues preemptively.
Addigy Machine Monitoring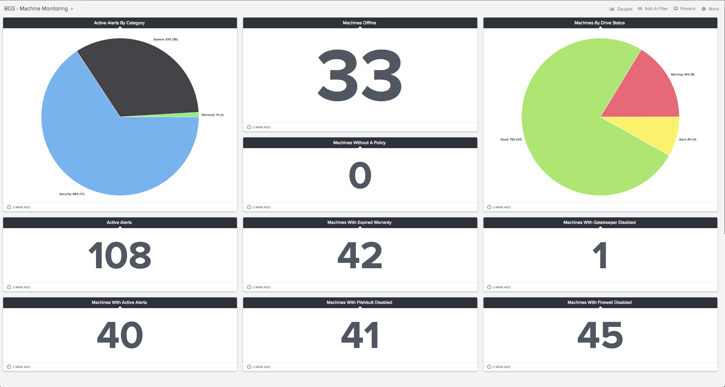 With a machine monitoring dashboard, you'll see drive statuses at a glance and be able to address vulnerabilities before a machine becomes compromised.
Addigy Executive Report Templates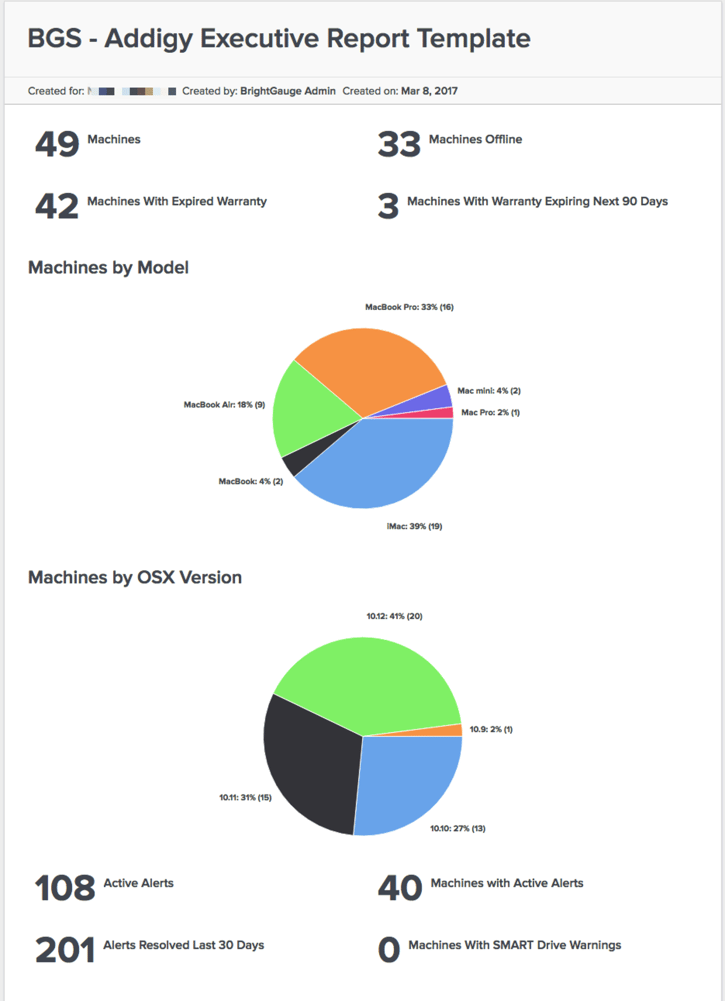 Using an Addigy report template that's easy to customize, you'll always be able to show your clients the value of the services you provide. Client reporting is simple to set up, and each one can be automatically generated and filled with the data they want to see, when they want to see it.
Customized, Complex Gauge Building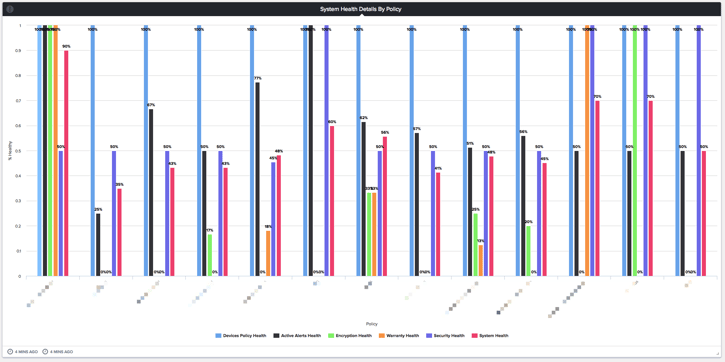 When you're managing dozens or hundreds of Apple products across multiple networks, having the ability to monitor all asset trends at once saves you the time and frustration of manually compiling the data. For example, with a System Health Details by Policy gauge in place, you can clearly see how Encryption Health is stacking up compared to Warranty Health, Security Health, and more, across all of the organizations you manage.


By the way, when you connect Addigy + BrightGauge, you'll automatically get default KPIs and templates in your account. Get started with 38 default gauges, 2 pre-built dashboards, and 1 report template. Avoid any downtime and get the data you need at your fingertips right off the bat.

To learn more about how you can make data driven decisions for your Apple-based networks, please visit Addigy + BrightGauge, or click here to try a free trial of Addigy's Mac network monitoring.


Free MSA Template
Whether you're planning your first managed services agreement, or you're ready to overhaul your existing version, we've got you covered!