BACK
Best Practices

|
Read
How to Track Sales Metrics That Matter
Jack Shonkwiler May 8, 2019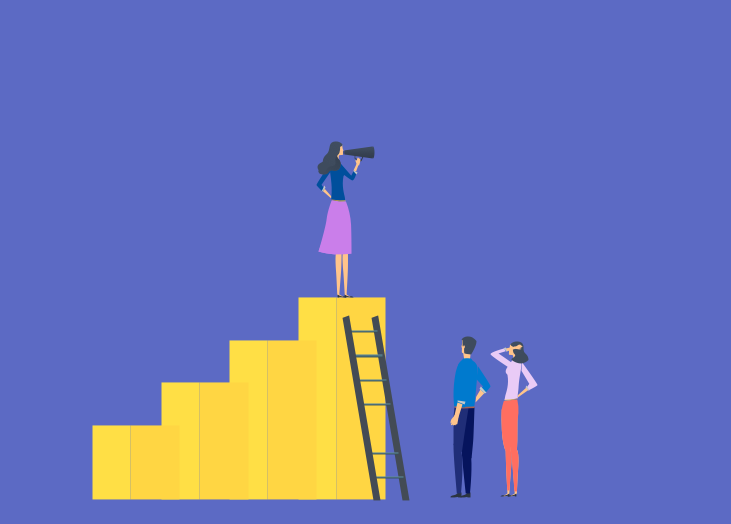 While every department in a business is important, the sales team can have a major impact on a company's overall success and revenue. It is typically up to the sales team to close deals, set expectations, and upsell customers (although other team members often play an active role in this, too).
Being able to track the performance of the sales team is crucial for long-term success because it helps the organization's leadership to identify opportunities for improvement. Without appropriate information about sales metrics, any changes in sales team priorities and practices are made blindly.
So, how can your organization track the sales metrics that matter? Here, we'll provide a brief breakdown of how to pick appropriate key performance indicators (KPIs) for monitoring sales team performance, and how you can track them.
Choosing sales performance metrics
One of the challenges in choosing sales metrics is that there is no one universally-applicable list of KPIs that every business (let alone every department in a business) will find valuable. Different companies (or departments within a company) have different business models that may or may not make certain sales performance metrics meaningful.
For example, monthly recurring revenue (MRR) is a major KPI for many businesses with a monthly service plan/model — demonstrating their stable monthly income for monthly services. But, if a business doesn't have a monthly service offering, then there's no value in tracking MRR until a change in the services offered is made.
When choosing key performance indicators to measure sales team performance, there are a few different general categories of metrics to choose from:
Sales Activity Metrics. These metrics assess how active the sales team is in their attempts to contact leads and close deals. They include:

Number of phone calls made to contacts each day/week/month
Referral requests
Demos requested
Social media interactions
Any activity that is indicative of an attempt to communicate with leads or to encourage them to move further along the sales funnel



Sales Funnel Metrics. These KPIs assess the health of the sales funnel (sometimes called the sales pipeline). Tracking sales metrics focused on the funnel is important when assessing the health of your sales cycle. For example, if the lead-to-customer conversion process takes months, there may be opportunities to streamline the sales process by adding more personnel or by removing obstacles to closed deals. Metrics include:

Average time to conversion from lead to customer
Total new leads generated per month
Total leads converted per month
Average lifetime customer value



Sales Productivity Metrics. What activities are your sales team members engaging in? These metrics help you see how each sales team member is spending their time. Correlating time spent on activities to their overall performance can help provide insight into which activities have the greatest impact on end results. For example:

Time spent on selling activities
Time spent on data entry
Time spent creating content (emails, social posts, etc.)
The number of high-quality leads that are followed up with



Sales Training Metrics. Are lessons from training having an impact on performance? Training success metrics help establish the ROI of training efforts by tracking metrics like:

Sales team adherence to the sales process
Percentage of reps using sales/marketing collateral
Cost of training per person
Percentage of reps still applying training lessons a set time after training concludes (days, weeks, months)



Financial Metrics. Tracking the financial performance of sales efforts is an obvious choice. This includes metrics such as:

Total value of deals closed each month
Value of individual deals
Customer acquisition cost
Monthly recurring revenue
Other financial data
Being able to choose the right sales metrics means taking a close look at your business' goals, industry, and products/services to determine which metrics are the best fit. If a KPI doesn't align with your goals and isn't relevant to your process/products/services, then it may not be a sales metric that matters to you.
How to track your sales metrics that matter
There are a few ways to track sales metrics, though some are clearly better than others.
For example, you could track your sales metrics that matter by creating an Excel spreadsheet and manually entering information into it. The issue here is that you're manually entering in all of the information you want to track, which is:
An enormous time-suck that distracts from other activities that could generate value; and
Prone to errors from small typos during data entry—errors that could significantly impact the accuracy of any sales metrics reports generated.
It is better to use a KPI measurement tool that is optimized to automatically collect important data from one or more datasources, then place that data in a reporting dashboard that is easy to interpret. The use of sales metric reporting automation saves a significant amount of time on preparing reports while simultaneously eliminating errors from transcription typos.
For example, BrightGauge makes it easy to put all of your most important marketing and sales metrics into one convenient dashboard — allowing for easy tracking of sales metrics that matter to your business. Each item in the dashboard can be customized, rearranged, or resized with ease using a drag-and-drop system that doesn't require any coding knowledge. Plus, filtering options let you tell your dashboards exactly what information you'd like returned to you. For example, do you want to see KPIs pertaining to a specific member of your team? Filter for that member!
You can set up dashboards to monitor the entire sales team as a whole, or create individual dashboards for each employee on a rotating dashboard setup to track each person's sales activities separately. In fact, you could even create a publicly-visible "leaderboard" to show off each sales rep's stats and encourage others to try to outdo them (a little competition goes a long way to motivate results).
You can even set up automated monthly reports that you can share with other departments (or even outside organizations) to keep others in the proverbial loop regarding sales team performance. These reports have customizable modules that allow you to add a cover sheet, your logo (or your client's), images, text boxes for context, and more. This ensures that the report is optimized for your target audience. Once created, the reports can be set to automatically distribute themselves to a target list with updated data at regular intervals. The best part is that you don't have to lift a finger to update the data in them — it's all automatically pulled from the same sources as the dashboard view.
For even more metrics that matter to each department in your organization, check out 70+ metrics for MSPs, with accompanying formulas.
Are you ready to track the sales metrics that matter most to your success? Contact us today to schedule a live one-on-one demo of BrightGauge.
Free MSA Template
Whether you're planning your first managed services agreement, or you're ready to overhaul your existing version, we've got you covered!