BACK
Dashboards

|
Read
How Dashboard Reporting Can Keep Remote Teams Aligned During COVID-19
Susan Perez September 29, 2020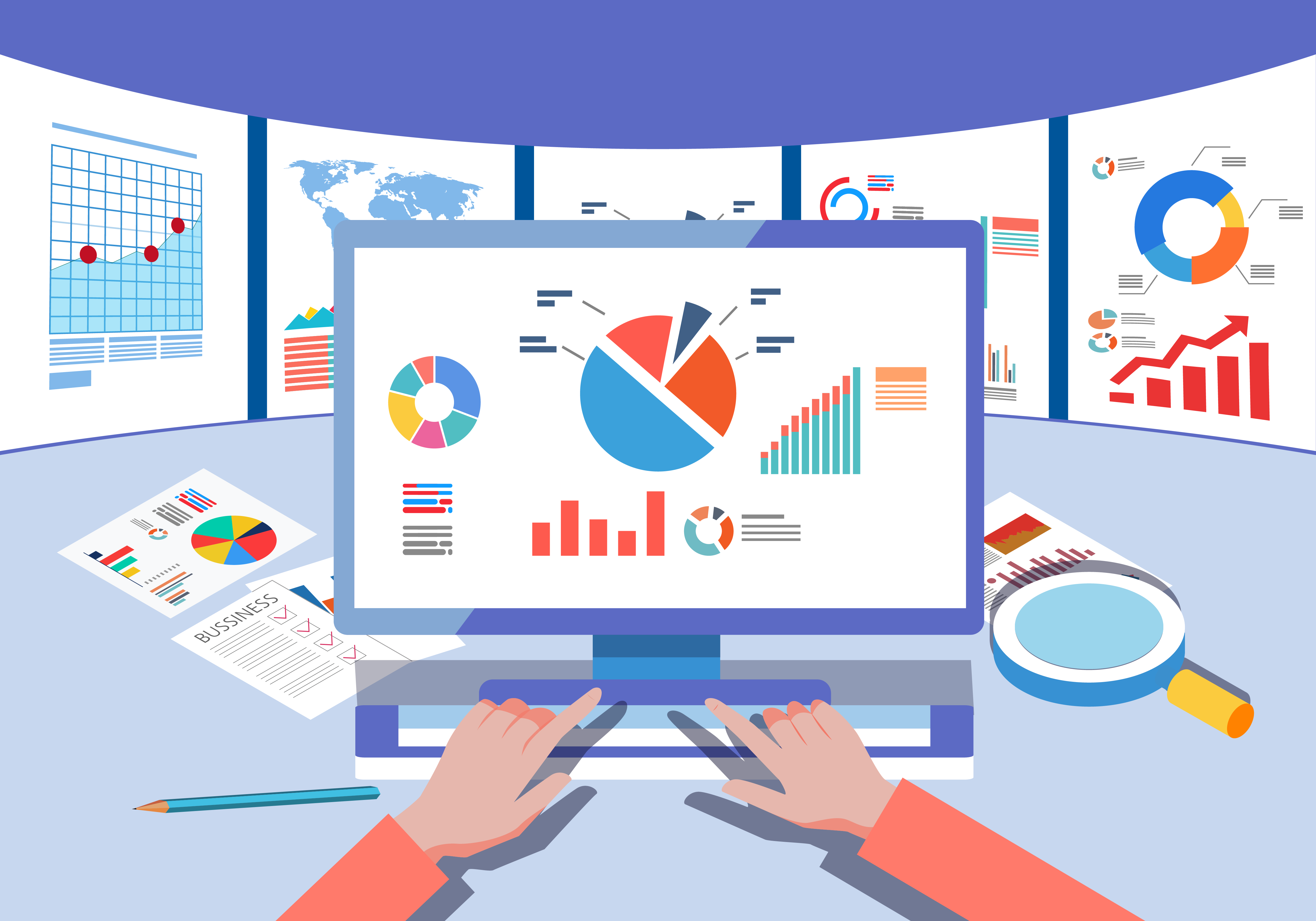 The COVID-19 outbreak has had an enormous impact on the way that businesses work. While the use of remote workforces was increasing slowly over the last decade, the coronavirus pandemic really forced businesses to adopt remote teams in a hurry.
Consider this: According to statistics cited by HubSpot in March of 2020, "In the U.S., 4.7 million employees (3.4% of the workforce) work from home at least half the week." A later article from U.S. News highlights that: "the number of companies expecting to have half or more of their employees working remotely post the COVID-19 pandemic increased to 1 in 3, compared with 1 in 30… pre-pandemic."
With work-from-home becoming the new standard way of conducting business, companies need to find ways to overcome the challenges of remote work—like keeping remote team members aligned with each other and the company's goals.
One tool that can help with that is dashboard reporting.
What is dashboard reporting?
Dashboard reporting is a technology tool that allows team leads to collect data from various sources and place it into a single, easy-to-review report or data dashboard.
The dashboard reporting tool typically has some built-in integrations with other data collection solutions, such as customer relationship management (CRM) software, website analytics tools, employee productivity monitoring tools, and the like. Dashboard reporting tools pull data from the integrated software to display it on a data dashboard or report—which is often accessible online.
The benefits of dashboard reporting for remote teams
So, how can data dashboard reporting tools help remote workers collaborate more effectively and stay aligned with their business' goals? Here are a few of the ways that using data dashboards with remote teams can help:
It puts all of your analytics in an easy-to-manage location. One of the big challenges of remote work is being able to track the performance of employees in real time. A data dashboard tool allows companies to monitor employee performance metrics and see where employees are doing well and where they're struggling.
Public dashboards can encourage competition. When multiple employees can see a "leaderboard" of who is ranking high for specific metrics, it can help to keep them informed and encourage some competitiveness. This drives results by keeping employees motivated to beat their peers.
It can keep management alerted to major performance issues. With the ability to set custom alerts, team leaders can program thresholds for certain performance metrics that, if exceeded, will generate an alert. This allows team leaders to make course corrections with employees in real time, even when everyone is working remotely.
You can set goals for both individual and team performance. One of the issues with having remote employees is that it can be hard to keep them aligned with the company's primary goals. With online data dashboards, managers can provide employees with clear success targets they can work towards.
Online data dashboards are both a critical performance management tool for team leaders and a motivational tool for employees. By tracking key performance indicators (KPIs) and showing them to employees, dashboard reporting tools help remote workers stay on track with their goals.
Keep your workforce aligned with BrightGauge's dashboards
BrightGauge's data dashboard tool is the perfect solution for keeping employees aligned with your company's goals, even when they're working remotely. With BrightGauge, you can:
See all of your most important KPIs in one place thanks to our extensive list of integrations;
Check on individual team member's activity and performance with custom gauges and filters;
Create leaderboards for employee performance to stimulate healthy competition;
Make remote 1:1 meetings more effective with employee-specific data dashboards;
Get alerted to critical performance issues with custom alerts;
Make data-driven business decisions based on actual performance data from the dashboard;
Collate easy-to-interpret monthly reports automatically to share with employees, management, and/or customers as needed.
As they say, "seeing is believing," so check out BrightGauge's dashboards for yourself through a live one-on-one demo!
Free MSA Template
Whether you're planning your first managed services agreement, or you're ready to overhaul your existing version, we've got you covered!