BACK
Product

|
Read
How BrightGauge Differs From Other Dashboard Tools
Susan Perez January 29, 2020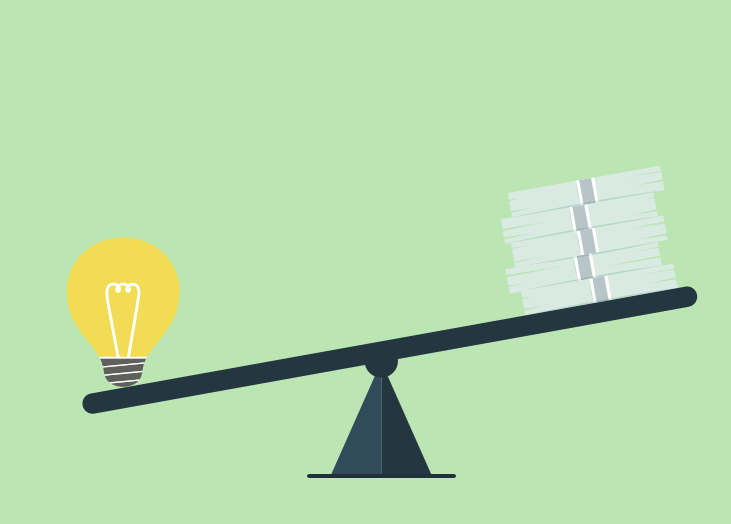 As the owner or manager of an MSP, you may be looking for tools that can help you visualize your data, report on metrics, and make data-driven business decisions.
When it's time to make a purchasing decision, you may be overwhelmed by the number of different tools on the market. How do you choose one over the other? How do you know which one is best for your needs?
In an effort to help you avoid analysis paralysis, we're offering a quick comparison of BrightGauge amongst similar tools on the market.
Factors to consider
Before you commit to using any one tool, there are a few things you should always take into consideration.
First and foremost, know your budget. Be realistic and honest about this number. The business tool you use should help you manage a better organization in the long run, but it should never break the bank.
Second, establish a goal. What's your desired outcome by using this software? What expectations are you setting for your executive team? What benchmarks will you set and how often will you evaluate them to determine whether this tool is working for your needs?
Third, what features are most important to you? Do you want to create powerful client reports? Do you want to see all your KPIs in one place by using dashboards? Do you want a software that integrates with the PSA or RMM you're already using? For example, are you specifically looking to create seamless ConnectWise reports and dashboards?
Finally, figure out how many team members and/or clients you want to give software accessibility to. Some tools charge extra for viewer licenses, so you need to take that into account.
Weigh your options
Once you have a game plan and end goals in mind, then you can start narrowing down your options. If you need buy-in from your executive team, we suggest putting together a comparison chart that outlines the features of each business dashboard tool you're interested in using.
Luckily for you, we've gone head and done that dashboard tools comparison research for you! Check out how BrightGauge stacks up against other dashboard tools on the market, like Klipfolio and Power BI.
BrightGauge
Klipfolio
Power BI
Integrates with ConnectWise
✓

𝖷

✓
Unlimited Admin Licenses
𝖷
✓
𝖷
Unlimited Viewer Licenses
✓
✓
𝖷
Unlimited Dashboards
✓
𝖷
✓
Automated Reports
✓
𝖷

𝖷*

*available with Power BI Premium

Pre-built KPIs, Dashboards, + Reports per Integration
✓
𝖷
✓
Snapshots (trend analysis)
✓
✓
𝖷
Public Dashboards for Internal/External Use
✓

✓

✓

Embeddable Gauges
✓
𝖷
𝖷
Goal-setting System
✓
𝖷
𝖷
Requires Office 365

𝖷

𝖷

✓

White Glove Onboarding + Support Included
✓
𝖷
𝖷
Free Data Customization

✓*

*up to 25 gauges, major projects will be billable

𝖷
𝖷
Price
$259 per month (Standard Plan)
$199 per month (Team Plan)

$9.99 per user per month (Power BI Pro Plan)
Why choose BrightGauge?
While many business tools on the market allow you to create impressive dashboards that give you a real-time view of your important metrics, BrightGauge users love that we've made client reporting a simple task.
BrightGauge reports convert the metrics you're tracking into customizable, interactive reports that you can share with your clients on the date and time you choose. You can set up a report one time, save it as a template, and schedule it to go out on a recurring basis, and that automation has simplified the lives of many of our users.
Specifically, the ability to create powerful ConnectWise reports is a big draw for our users (especially now that we are a ConnectWise solution). A task that could take up to 8 hours a week in the past is now simplified to just a few minutes. Custom ConnectWise reports allow our users to remain transparent with their clients and report on the metrics that impact business decisions.
Additionally, BrightGauge offers its users a proprietary goal-setting feature, which works really well in fostering a sense of accountability within teams. Each individual team member can create goals each quarter and check-in on a weekly basis to track progress, keeping everyone aligned to overall company KPIs and working towards success.
To learn more about how BrightGauge compares to other dashboard tools, please contact our team! We're happy to chat with you.
Free MSA Template
Whether you're planning your first managed services agreement, or you're ready to overhaul your existing version, we've got you covered!