BACK
Dashboards

|
Read
Important Metrics for Remote Work Management
Susan Perez July 14, 2021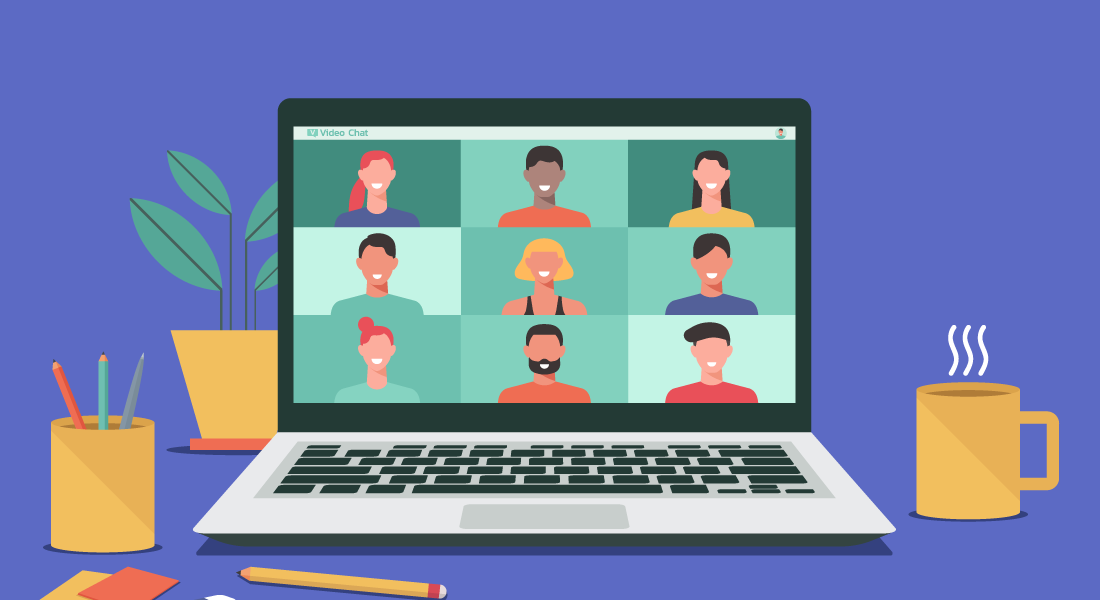 We are starting to get a sense of what a post-pandemic world looks like. Per the CDC, fully vaccinated individuals can go maskless, so we are seeing many states returning to the status quo with people attending events and going to stores and public spaces. However, many people are not rushing back to the office.

Some reports discuss people quitting jobs as part of a perspective shift. Still others are returning to the job market. Stiff competition has come with re-opening. After a year of working at home, many employees who prefer that arrangement are looking to make it permanent. With talent retention in mind, a lot of employers are offering up the option to continue working remotely. They're tapping into the trend themselves by opening up their own job searches to workers outside their region.

What that means is that now, more than ever, remote work management is essential. It's about keeping remote workers connected, engaged, and productive.

Quick Links
The shift to remote work

With its origins (as telecommuting) in the 1970s, remote work has been around for a long time. Whether it was call center workers (JCPenney) who could work from home, or IBM workers, working from home has certainly changed over the years, growth exploding first with the internet and then wifi and cloud computing.

For some, remote work has long been a dream; just search the hashtag vanlife on social media to see how the trend is making digital nomads relish freedom from a traditional office. In contrast though, for some, the shift to working remotely has been difficult. The arrival of Covid-19 on the scene pushed many into remote work situations that, ordinarily, they'd have never chosen.


However, most by this point have adapted and some grown to enjoy the perks. In fact, many companies that may not have offered the opportunity prior to the pandemic are now planning to do so. Because they're now realizing the benefits of remote work, they're looking more seriously at making the shift permanent.
Remote work in the future


During Covid-19, 72% of workers were working remotely with 81% believing employers would continue to honor that arrangement. Further, research from Pricewaterhouse Coopers (PwC) suggests that 83% of executives have found working remotely to be a success.


Given that both employers and employees are interested in continuing either fully remote or hybrid work setups, it's also important to note that both groups are reaping the benefits:


Improved productivity

Cost savings

on office space, commuting, and more
Better work life balance
Lower absenteeism
Less stress
Better focus
More time working
And more!
While many expected remote work to be a temporary inconvenience, quite the opposite happened. In fact, many found success and happiness with the new work structure. That doesn't mean it's without challenges.
Challenges of remote teams


Despite there being a lot of benefits, remote work situations are far from problem free. In fact, for as well documented as the benefits are, the challenges are equally clear to many teams.


Some of the challenges reflect the nature of solitary work such as loneliness and feeling disconnected from team members. Still others reflect that struggling to unplug is an issue. Finally, technical issues related to connectivity, networking, and security have been an obstacle.


Team leaders and managers, however, report completely different challenges. For employers, the challenges include:
Difficulty with communication and collaboration
Monitoring productivity
Employee engagement and motivation
Time/geographical constraints
Team/relationship building
Thankfully, there are a variety of tools available to tackle these issues and help your employees hit your goals.

Remote team tools


It should come as no surprise that the most successful remote teams have been the ones able to identify and adopt the most effective tools available to address their challenges. Though applications to facilitate communication and collaboration existed, older favorites had to make some enhancements when newcomers successfully entered the market.


1. Communication
One of the biggest challenges to remote work is keeping everyone connected. Not only does that include formal meetings to discuss projects, goals, clients, or performance, but even the informal communication has value. For that reason, several communication applications immediately came to the forefront:


2. Collaboration and Project Management


Even if your teams can communicate, being able to stay on track, follow workflows, manage projects, and share files requires more than just a communication app. This software helps you plan, manage, track, and collaborate among multiple team members who may be in multiple locations or even time zones.
3. Cloud Storage


Sending files can be done in nearly every communication tool, but you likely need to be able to store files in a shared space where everyone who needs access can have it. Further, maintaining security and access controls are also vital.




All of the above tools can help facilitate remote team communication and collaboration. If used to create space and opportunities for your remote employees, they can also facilitate relationship building and build employee engagement as well. While these tools do an excellent job of keeping everyone connected and workflows moving, data dashboard tools, like BrightGauge's, can help you both monitor and report on progress as well as help motivate your team.


🗒️Note: If you're interested in learning more about how to successfully manage remote teams, download our ebook here!
Metrics to manage remote teams


While project management tools may allow you to monitor workflows and project completion, they fall short in monitoring the metrics or KPIs that provide real information about your success. Data dashboards help you monitor your progress on goals and the key metrics that reveal team performance, allowing you to build on strengths and address weaknesses.


When your team is remote, this can be a vital element to your arsenal of tools. However, it's important to be looking at the right metrics. While you want your team to feel good, you also want to be surpassing goals. A data dashboard is a great tool to keep all the important information in one location, but what remote metrics should you be monitoring?


Across the board, you'll be wanting to monitor some of the same KPIs, but the metrics you'll use depend on the specific team. More specifically, the KPIs you're likely most interested in are productivity, performance, and perhaps employee utilization. Still, the metrics you'll need to gauge those KPIs are different for individual teams. Let's take a look at a few.


Client Services/Support

1. Call volume-

You'll want to know exactly how many calls are coming in to your su

p

p

ort/services team.
2. Calls answered-

Of those calls, how many are answered and connect your customers with a member of your team.
3. Tickets opened-

How many su

p

p

ort tickets were o

p

e

ned by your clients/customers.
4. Tickets closed-

Of the o

p

e

n tickets, how many are being resolved?
5. Ticket resolution time- How long does it take your team to resolve tickets?
6. Customer service satisfaction- How happy are your customers with the service they receive?
Marketing


1. Website sessions-

How many visitors are coming to your website?
2. Marketing Qualified Leads (MQL)-

Of the site visits, how many meet the characteristics your team has used to define an MQL?
3. Sales Qualified Leads (SQL)-

Of new leads, who among them is ready to talk with a member of your sales team? Much like MQLs, you'll determine what characteristics move a lead to this level.
4. Lead conversion rate- Of your visitors, how many are captured as leads based on the completion of a form or other interactions on your site?
5. Monthly growth- This is really more of a KPI than a metric. Its measurement requires multiple metrics that suggest growth such as new and running campaigns, MQLs, conversions, etc. In short, it asks did we do more this month with the same resources?
Sales

1. Call volume-

How many calls are coming to your sales team?



2. Sales and revenue per rep- How many sales are your reps making and how much revenue are they generating?
3. Conversion rate- How many leads are converted to sales?
4. Growth- Are you seeing increases in monthly recurring revenue (MRR) or total revenue?
5. Lifetime Customer Value- Over the course of a customer lifetime, how much value do they bring?

With data dashboards, users can customize and create dashboards to track the KPIs or metrics that matter. With reporting or dashboard sharing, your entire team stays focused on the same gauges and charts encouraging personal and team growth, ensuring you hit your goals.


As many of us have learned, managing remote teams is about more than facilitating communication and collaboration; it's also about keeping your employees connected to team goals; it's about keeping teams aligned with business goals; it's about encouraging employee engagement; and it's about building purpose.


Adding a business intelligence tool like a data dashboard to your remote team management is a key component to meeting all of those needs. If you're ready to talk about how BrightGauge's products can help keep your teams connected while working remotely, get in touch with our team today.

Free MSA Template
Whether you're planning your first managed services agreement, or you're ready to overhaul your existing version, we've got you covered!