BACK
Dashboards,

Best Practices

|
Read
How to Reduce Your MSP's Churn Rate
Susan Perez April 21, 2021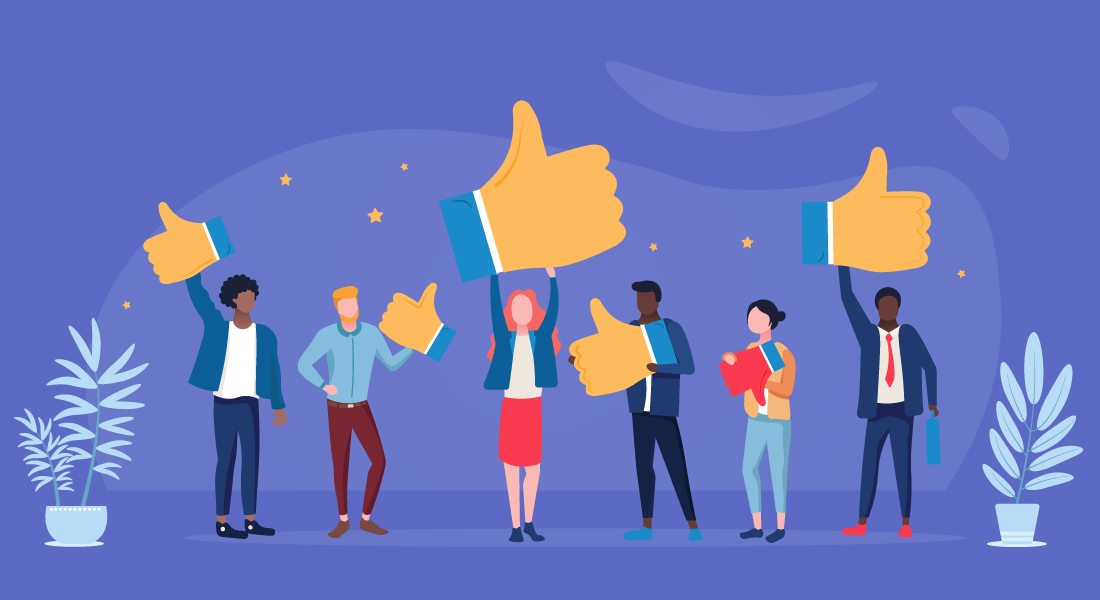 "To everything churn, churn, churn…" Nope. Those aren't the lyrics and for good reason. Most businesses, like your MSP, are trying to avoid churn. We could pretend there's some complicated algorithm or some complex cascade of factors that impact when a client leaves, but the truth of the matter is, most of the time, it's because clients aren't happy. Whether your services aren't meeting the standards set in the SLA, communication isn't clear, or it's something else altogether, churn is a very real problem for a lot of MSPs.

Of course it's important to understand why clients are leaving, but the next step, how to stop it, is equally important. Further, if you're not meeting SLAs, it's not enough to say "We'll just have to meet those standards." If you're well versed in S.M.A.R.T. goal setting, you'll know that's not enough. So exactly how can you prevent churn in your MSP?
Quick Links
What can an MSP do for its clients?
The IT landscape can be overwhelming...and expensive. These unforgiving factors are especially true as technology needs keep evolving and growing. Similarly, customer demands and expectations push businesses to provide the kinds of services that require a robust IT infrastructure and network. When we factor in that those same end users are demanding reliability, speed, and security, it's easy to see how any business can have a difficult time meeting all of those needs while managing the rest of their business. IT can quickly become a full-time job for a business who needs to invest its time and resources on other business goals.


This is, obviously, where the MSP comes in. This is where you swoop in to save the day. By providing the hardware, software, expert IT staff, and any other resources a business may need, you save them time, money, and stress.


An MSP can help a business:


Save time- Improving IT performance can improve efficiency meaning workers can be more productive. Up-to-date software and hardware and fewer work arounds, like those needed for legacy systems, save a team time and let them focus on the work, rather than getting bogged down by slow computers or complicated additional steps.


Save money- The money saved is a bit complex as it happens on multiple levels. An MSP provides a consistent IT cost to what can, traditionally, be variable and expensive. This includes software, hardware, security, staffing, and all of the elements that factor in to maintaining a reliable, fast, and secure network. Again, the efficiency of a team and their increased productivity means more business opportunities and more time spent on revenue generation ideas than network maintenance.


Enhance IT- Not only can a business adopt new technologies faster, but it can scale as needed. Further, enhanced security means an organization's reputation and data are both safeguarded. For some, that security includes backup and disaster recovery. Typically, all of these would require expensive hardware and human resources that often aren't available or are too costly.


Data analysis- Many businesses are relying on the data they gather from their customers and clients, but the data game isn't about how much one can collect, it's about what they do with what they gather. More MSPs are beginning to provide analytical services that allow businesses to leverage their data into strategic business initiatives and goals.


These are all amazing value adds. Essentially, an MSP provides services that just about every business needs, all while saving time and money. MSPs improve security, productivity, and efficiency; allow for scalable and responsive networks; and provide maintenance, security, and, in some cases, data analysis. Businesses should be knocking down your door...and if they're not? Or if they've knocked, but now they're looking for the door to make an exit, it's time to look at what you can do to prevent that.


What affects churn rate?

As mentioned, briefly, above, one of the biggest causes of customer churn is failing to meet SLAs. The SLA is the agreement between a provider and customer that establishes the type of services provided, the level at which they'll be provided, and the, hopefully, very clear expectations and benchmarks for that service (hint: that means they're trackable!).


Failing to meet the SLAs is one element, but it comes down, in part, to customer service. If you're not meeting those SLAs and your customer is dissatisfied, you're not meeting their needs. You're not "serving the customer" which also likely means you're not communicating, analyzing your service levels, and adjusting as needed (hint: it's why quarterly business reviews are so important!).


If you're not being proactive you're likely considering customer service rather than customer success. It seems pretty clear that a service provider who's not meeting standards, not responding to needs or working towards proactive initiatives, isn't the right partner for many businesses.


While meeting SLAs and customer success are vital to your success, poor relationship building and poor onboarding have also been identified as major forces in customer churn. Essentially, what we can take from these lessons about churn is that MSPs need to stay focused on their customers' expectations and needs and need to monitor how they're progressing.
Reducing your MSP's churn using goals and dashboards


What if we told you there is a way to monitor and track your customer's goals, your SLA metrics, and your customer success and retention KPIs? Well, it is what we're saying.

The goals feature of BrightGauge was designed to help your MSP and your team stay on track. Based on your SLAs you can build out your goals and allow multiple team leaders to assess the goals their team must meet to meet your service agreements. Further, you can set customer relationship goals and track the KPIs that allow you to build on those relationships.


For example, if your goal is to increase customer satisfaction, responsiveness is one of the most important attributes of any service organization. In fact, failure to resolve an issue quickly is one of the top 2 reasons for a customer loss. Further, 41% of customers expect a response within 6 hours, and 24 hours is often considered the maximum acceptable response time. Understanding how long it takes your team to respond to client issues can help you address why response times are taking longer than they should, or reward team members for successfully meeting those goals!


Or, let's say you've got a goal of improving the efficiency and success of your onboarding process. You can track the KPIs that help determine how successful you are such as: customer training progress, responsiveness, product adoption rate, and more. By tracking the KPIs, you can identify where friction points are, improving the onboarding process and improving customer satisfaction early in your relationship.



Being able to track these kinds of metrics means you're on top of your team's performance and how it's impacting your customers and their satisfaction.


Further, BrightGauge's dashboards allow you to track and customize the KPIs along the path to your objectives or your customer's needs. You can share those with your team as a whole or individual employees, and, even better, you can increase customer satisfaction by automating those reports and communicating directly and frequently with your customers.


In short, goal setting is important, service levels are important, but they're only as good as your ability to track and monitor your progress, to analyze your successes, adjust where there are shortcomings, and report on all of these things to the people that matter most, your team and your client.


If you'd like to talk more about how BrightGauge's solution can help you reduce your MSP's churn, get in touch with our team today!

Free MSA Template
Whether you're planning your first managed services agreement, or you're ready to overhaul your existing version, we've got you covered!