BACK
Dashboards,

Gauges

|
Read
10 Metrics MSPs Need to Monitor to Grow in the New Digital Workplace
Susan Perez September 22, 2021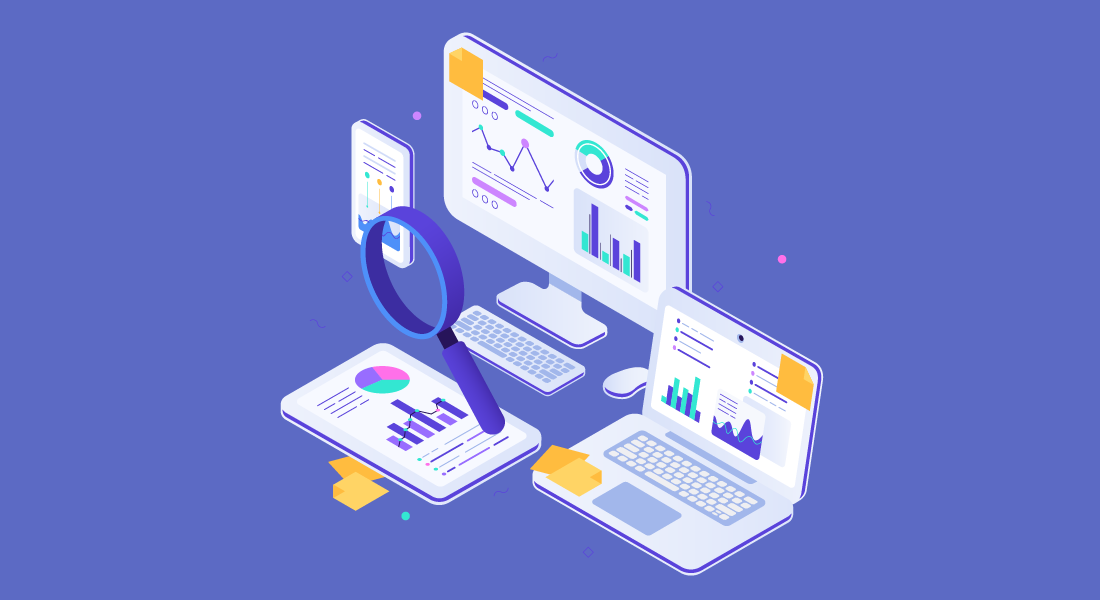 There are many components to building a successful business. You need funding, cash flow, talent, and a target market that's willing and able to jump onboard.
However, in addition to these traditional factors, businesses today should also be tracking key performance indicators (KPIs). You know that. We know that. Everyone knows that. In theory.
But in practice, the process can be confusing and overwhelming. Every industry is different, so what works for one may not be as relevant to another.
Specifically for managed IT services, one of the main focuses should be on ticket resolution. Yet, with so many services within that umbrella term, the concept needs to be defined more clearly. This has become even more pressing as workplaces evolve — digitization, collaboration, and remote work spaces have all had a significant impact on how work gets done.
And it is within this context that you should prioritize your KPIs.
Quick Links
What Are Traditional KPIs?
You can't manage what you can't measure. And if you want your business to succeed, you need to find a way to track the progress of your operations. This is where key performance indicators (KPIs) come in.
Traditional KPIs include items such as customer acquisition costs, revenue per client, customer lifetime value (CLV), and client retention. You then take this information to make informed decisions regarding all of your business strategies.
If your numbers are satisfactory, you know that what you're currently doing is working. If they are lower than you would like, you need to reassess your processes — which could be sales, marketing, or customer service, to name a few.
What Are KPIs Within Managed IT Services?
Within the managed information technology industry, it's even more important to stay ahead of the curve with innovation.
Tracking the right KPIs will help you run your operations more efficiently by providing you with valuable insights. Yet, it is entirely possible to write an entire volume as thick as a Leo Tolstoy novel with potential metrics, so knowing which ones to include on our dashboard right now is the first step to moving your MSPs in the right direction.
Why the KPIs You Track Might Change
There are many components that make a business successful. While it's good to track the progress of every department, it's not practical to track everything at the same time. For example, when you first open your business (or when you do a rebrand), you want to know how many new customers are coming in. So you focus all your efforts on lead generation, scheduled sales calls, and conversions.
However, if you already have a healthy sales pipeline, you may want to shift focus to retaining existing clients. After all, customer satisfaction breeds brand loyalty and a higher number of referrals. It's also less expensive to retain existing customers than to gain new ones. So while you still want your sales team to continue doing what they're doing, customer experience KPIs become your priority.
By the same token, maybe you're doing well in both new sales and client retention, but you are wondering whether it's time to expand your team. Within this context, you'll then want to track their performance to see whether they have the capacity to accommodate new business, or if it's time to hire additional staff.
You'll also want to revisit KPIs if you're suddenly offering new services or ways for customers to communicate with you. If you used to only offer customer service by phone and now provide email and live chat support, you want to see how these new resources are performing to determine whether they are worth the investment.
Context is everything, and the KPIs you should prioritize will depend on what's going on in your business.
How to Measure KPIs in a More Efficient Way
While everyone can agree that tracking key performance indicators is essential, it's also a well-known truth that the process can be time consuming and tedious. Since there are so many metrics to track, and so many tools to do so, many workers are familiar with having to work long hours extracting information from multiple sources and manually entering them into a centralized location.
Fortunately, it's the 21st century, so you have solutions for that. With the right platform, you'll be able to integrate all your existing tools and keep all of your data in one place. This includes information sourced from PSA, RMM, financial, and other software. Some of them make the process as easy as possible for you by including features such as:
Templates
Unlimited dashboards and reports
Unlimited viewer licenses
Performance alerts
Automatically capturing preset numbers for easier recordkeeping and comparisons
In addition to internal dashboards, you can also create public ones so that you can show to prospective customers/partners your ticket response times, customer satisfaction score (CSAT), or any other metric that can assist with sales.
Managed Service Provider KPIs You Should Monitor
First and foremost, you want analytics that will maximize your profits. At the end of the day, that's the reason you're in business (Yeah, yeah, you also love to help people, but in order to do so, you need a sustainable business model).
When customizing your dashboard, keep in mind the following metrics:


1. SLA Response Times
This is extremely helpful not only to provide optimized customer service, but to also determine whether you can regularly deliver on your promises. This should always be a priority, as it affects your business' reputation. In addition, depending on the terms of your service level agreements, your company may have to reimburse partners for services not provided — which affects your profitability.


2. Average Response Time
As you'll see from most of the items on this list, a common denominator for many KPIs is providing optimal customer service. Tracking how fast your technicians respond to a problem can help you identify trends — such as repeated calls regarding a particular issue — so that you can better train your technicians to resolve them faster.


3. First Contact Resolution Rates
If you want happy customers, you need to resolve their issues as fast and efficiently as possible. If you start noticing that your first contact resolution rate is low, it's time to provide your team with additional training and resources. You should also prioritize establishing — or expanding — an easily accessible knowledge base for your technicians.


4. Outstanding Tickets
Finding out that you have a high volume of outstanding tickets month after month could be an indication that you need to automate some services, hire more technicians, or establish more efficient processes.


5 Cost Per Ticket
You can determine the cost per ticket by adding up the number of tickets per month, then dividing them by the costs of running the service team (overhead, software, salaries, and any other relevant cost).


6. Reopened Tickets
Ideally, you'll want each ticket to be resolved and closed for good — and so do your customers. A good way to gauge your team's performance is to track the number of reopened tickets per employee. If one or two of them are repeat offenders, it's time to speak with them to determine the root cause. But if you see it occurring regularly across the board, it's time to invest in additional training and certifications.
7. Contract Renewal Rates
If a significant number of your partners are renewing MSP contracts, it means that (a) you're doing customer service right, and (b) you'll have to invest less on acquiring new customers (since the cost of retaining existing ones is lower). To calculate your contract renewal rate, add up the number of contracts that were up for renewal and divide them by the number of actual renewals.
8. Projects Resolved Within Budget
Every project requires expenses. You take into account the actual costs, plus a little bit extra for a margin of error. You should then track how they are resolved to determine if they are within your established targets. Finding out that they regularly require going over budget is an indication that you have to address underlying problems, such as requiring updated software, automating tasks, or additional training for your techs.
9. Employee Turnover Rate
This is a big one. Happy employees rarely leave their place of employment. And while someone who genuinely dislikes being an MSP technician is better off walking out the door, you do want to ensure you are incentivizing your team to stay and grow within your company. This is crucial, given that talent in the IT field can be hard to find, and that you incur additional costs every time you have to hire someone new.
10. Technicians' Performance
Tracking each team member's performance requires more than one metric. However, this can be easily accomplished by setting up individual technician dashboards. By doing so, you'll see areas that may need additional attention — such as those with a higher volume thanks to the increasing remote workforce, such as cloud-based services and securing networks.
Additional MSP Metrics to Track
The KPIs listed above are a starting point to ensure you are providing the best possible managed IT services. However, there may be additional metrics that are relevant to what's most important to achieve your own specific business goals.
This often entails keeping track of financial analytics, including:
Service gross margins
Customers lifetime value
EBITDA margins
Cash flow
Accounts receivable
Overhead costs
Labor costs
Profits
Manage Your KPIs With BrightGauge's Data Dashboards
With a variety of pre-built dashboard templates and a fully customizable system with filters for your departments, BrightGauge's dashboard solutions can help you stay on track, adjust when needed, and meet your goals, short and long term. You can use existing dashboards or build your own, depending on your needs, and our team is ready to assist.
Free MSA Template
Whether you're planning your first managed services agreement, or you're ready to overhaul your existing version, we've got you covered!